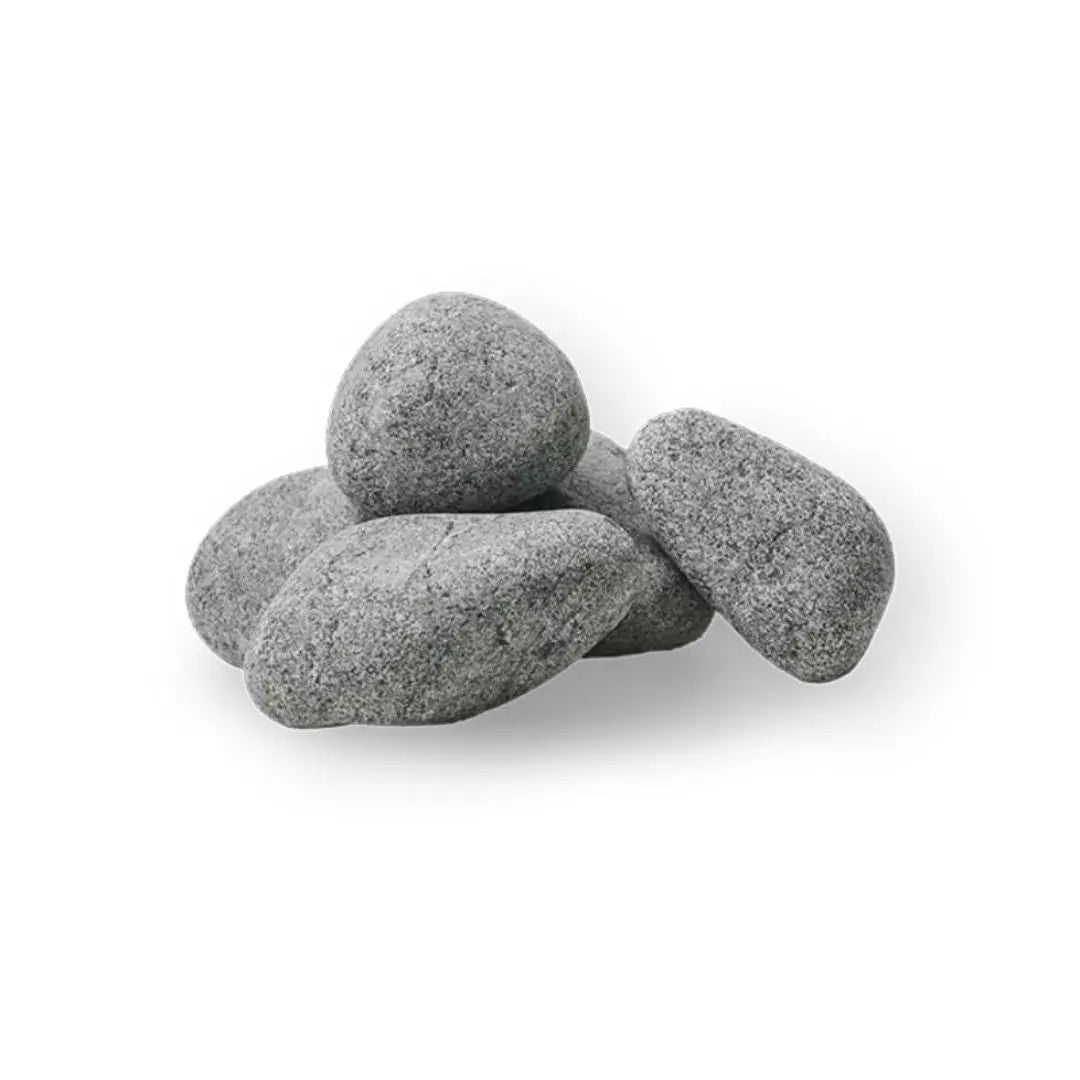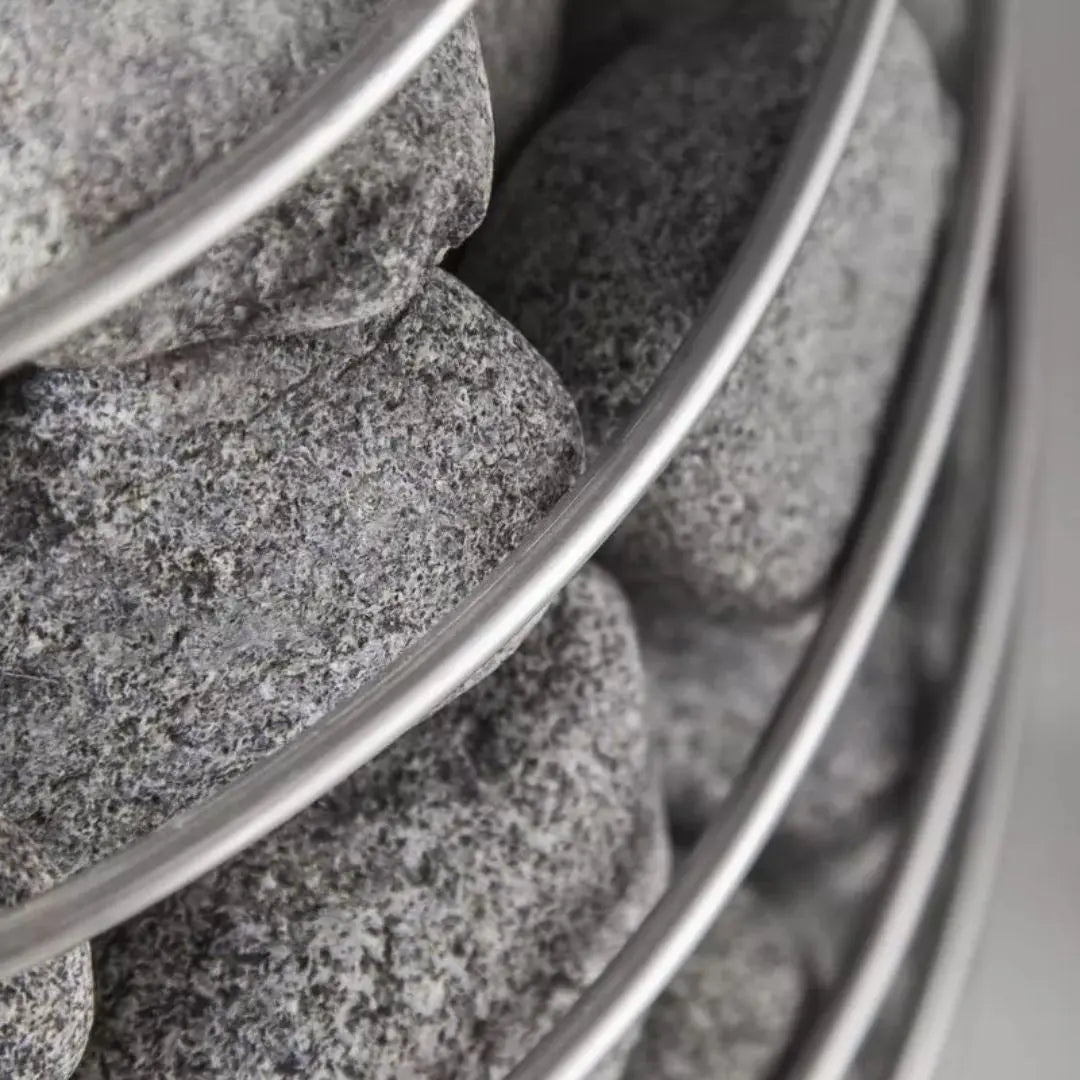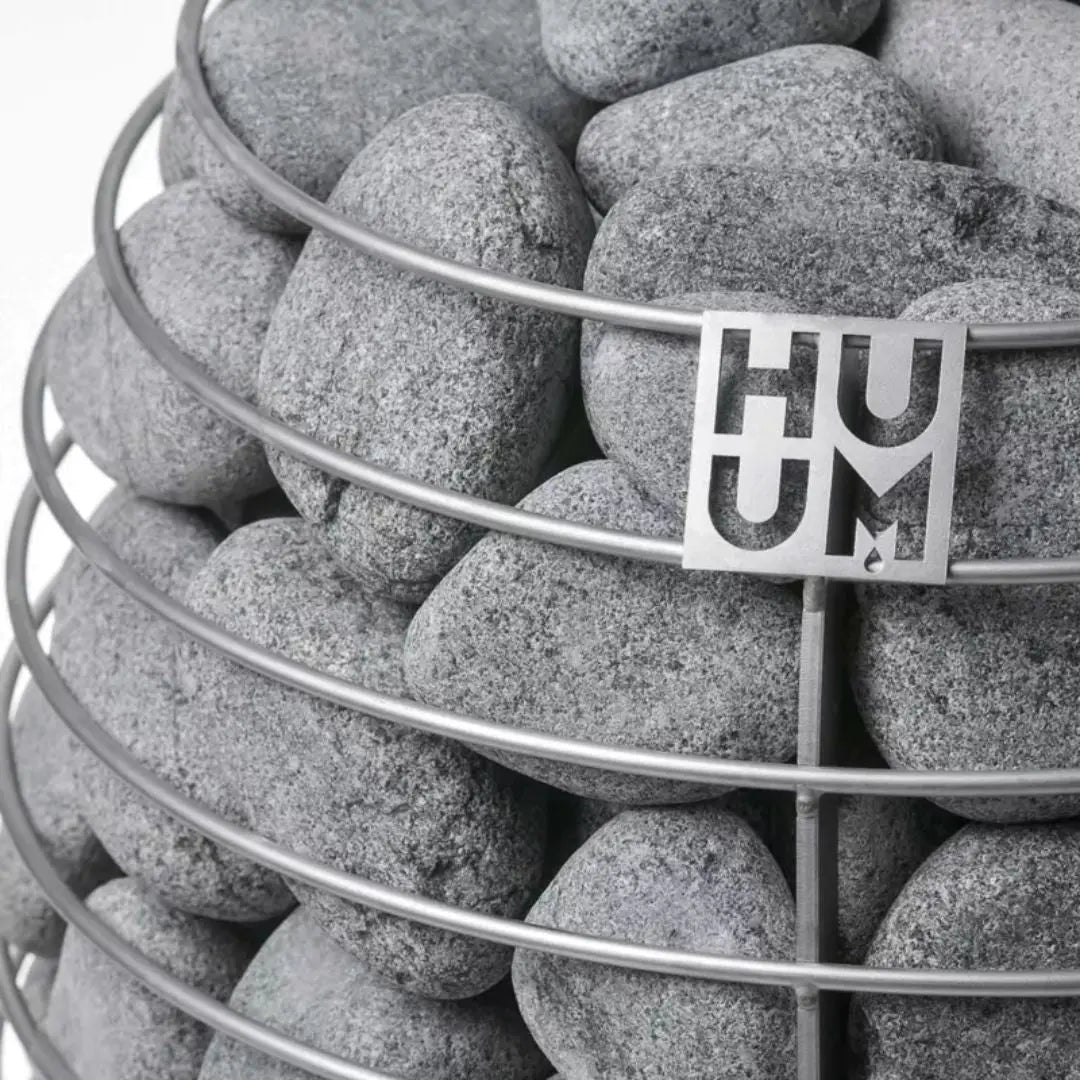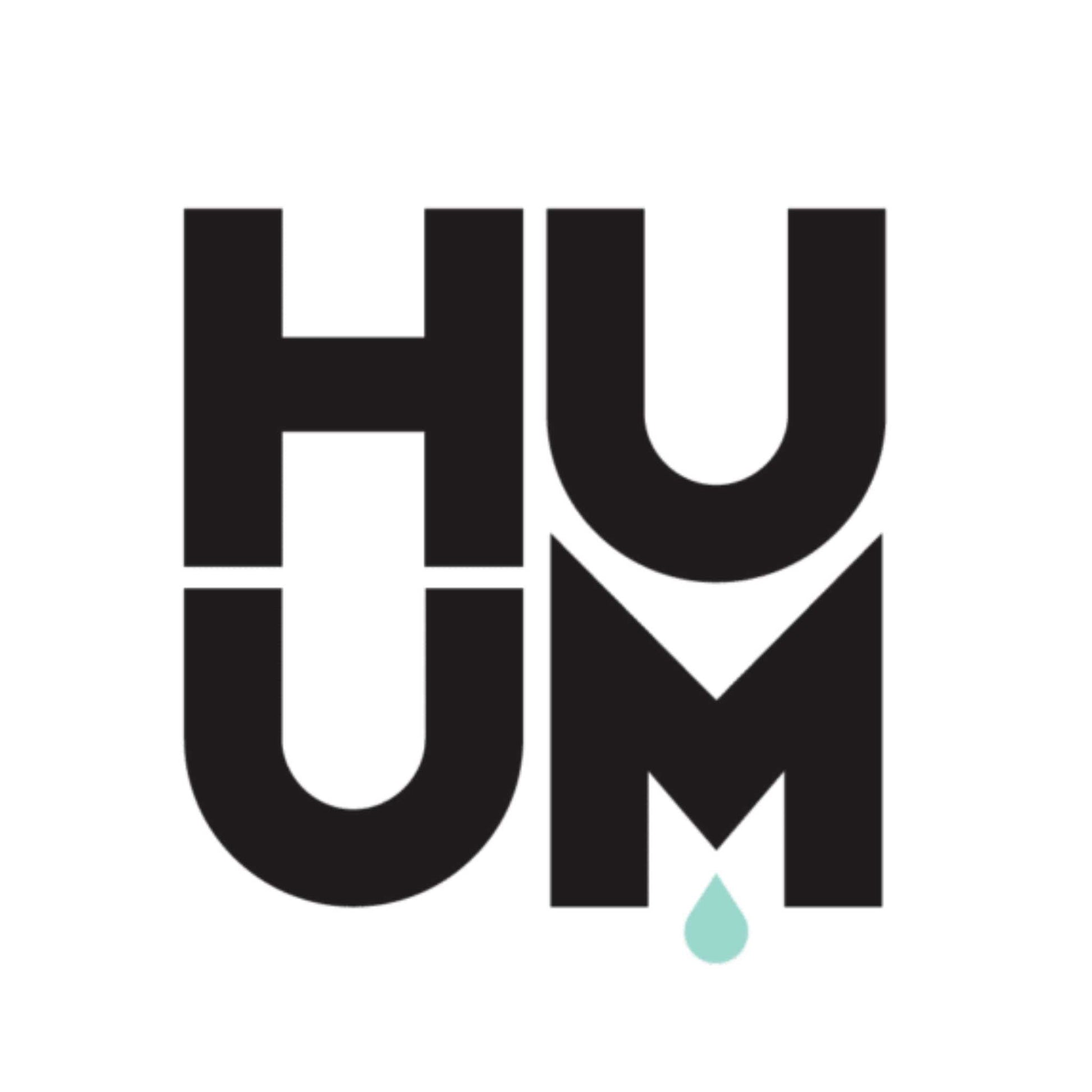 HUUM Sauna Stones- Rounded Olivine Diabase 15kg
Translation missing: en.products.product.price.regular_price
$70.00
Translation missing: en.products.product.price.sale_price
$70.00
Translation missing: en.products.product.price.regular_price
Product description
Technical Specification
Downloadable Files
The grey, rounded olivine diabase stones have high thermal capacity and durability. The round shape is ideal for HUUM electric sauna heaters and wood burning stoves, complementing the signature HUUM design.  
You can read more about our Supplier HUUM on the link below:
The stones are available in two sizes: Ø 3-5 cm and Ø 5-10 cm. See below to find out which stones are suitable for your HUUM sauna heater.  
Please note that as a natural material, there may occur some colour variation between the stones.
| | | |
| --- | --- | --- |
| Heater Model:  | Ø 3-5 cm  | Ø 5-10 cm  |
| DROP electric sauna heater  |   | x  |
| HIVE electric sauna heater  |   | x  |
| HIVE Mini electric sauna heater  |   | x  |
| CLIFF electric sauna heater  | x  |   |
| CLIFF Mini electric sauna heater  | x  |   |
| STEEL electric sauna heater  | x  |   |
| STEEL Mini electric sauna heater  | x  |   |
| CORE electric sauna heater  |   | x  |
| HIVE wood burning stove  |   | x  |
| HIVE Heat wood burning stove  |   | x  |
| Stone cage  |   | x  |