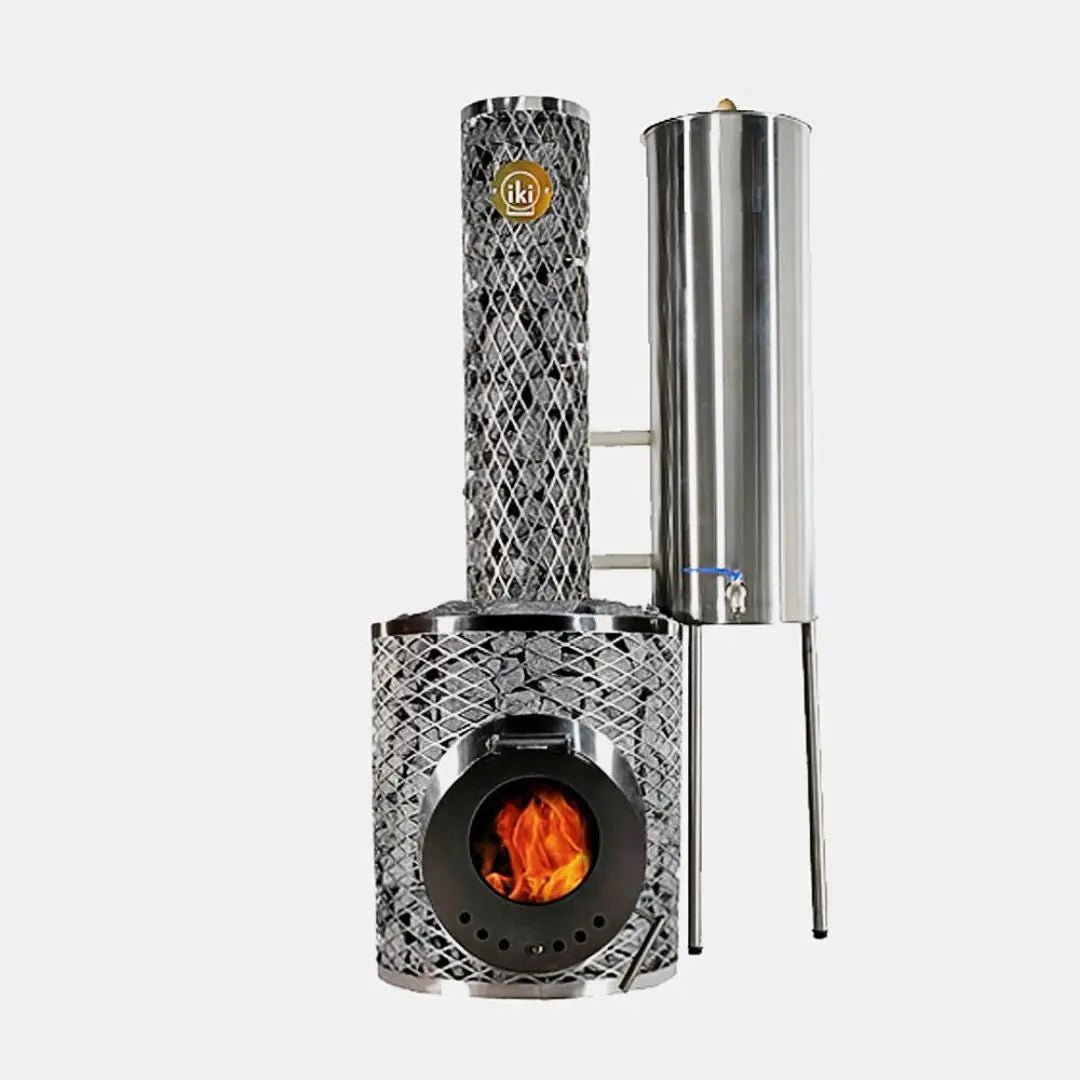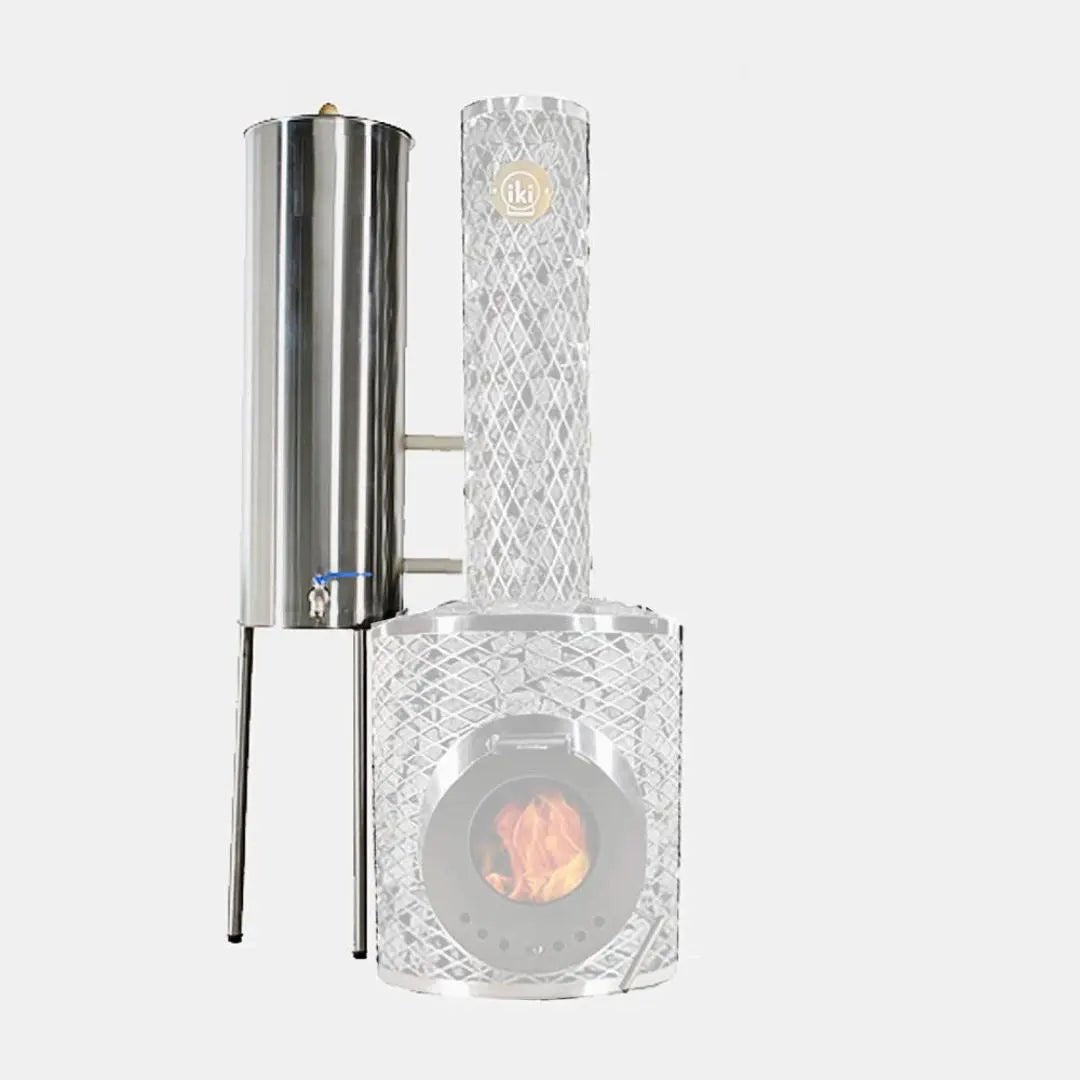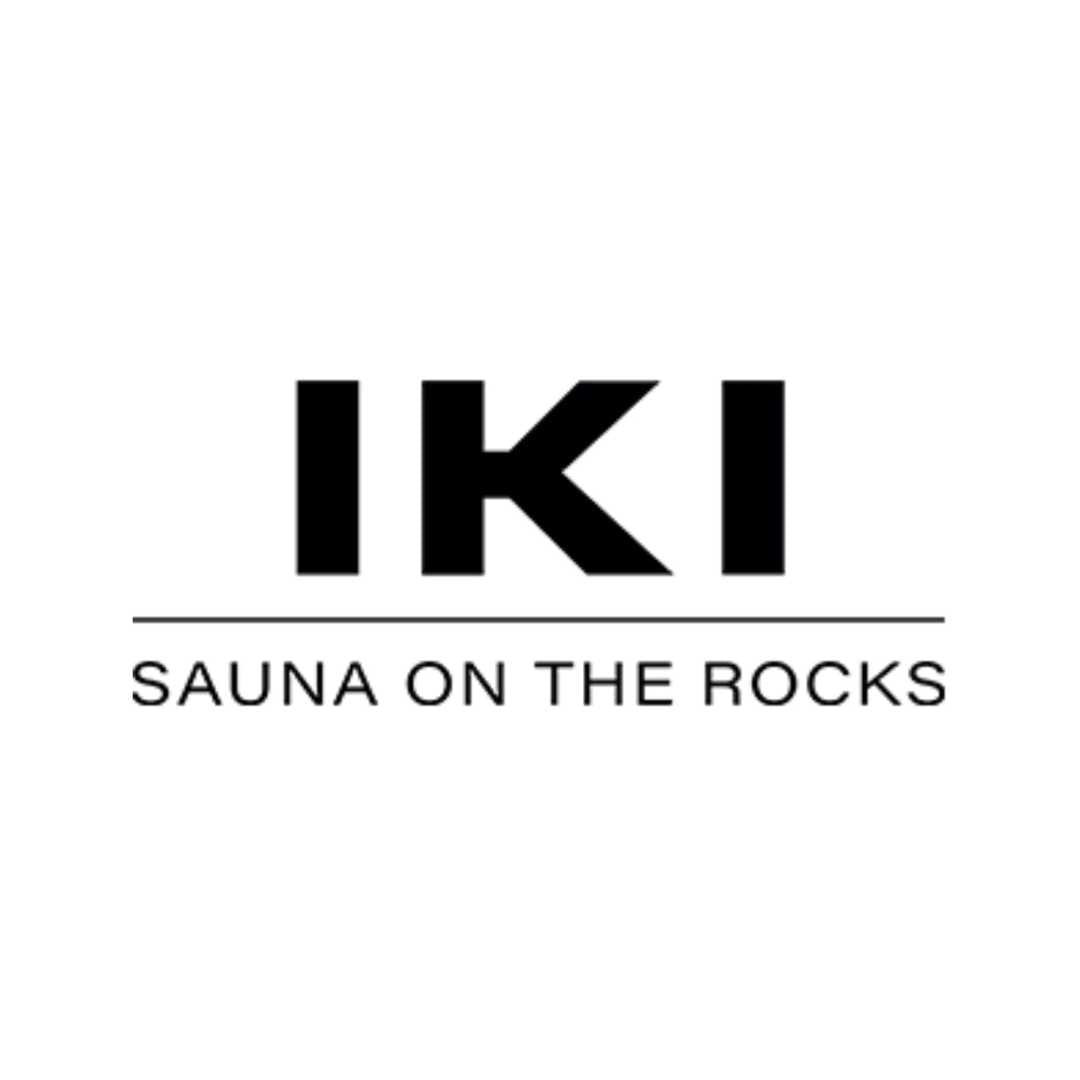 IKI Cistern 80 L for Wood Burning Stoves
Translation missing: en.products.product.price.regular_price
$1,742.00
Translation missing: en.products.product.price.sale_price
$1,742.00
Translation missing: en.products.product.price.regular_price
NOTE:
This product has a lead time, please get in touch for more specific timescales
Product description
Technical Specification
Downloadable Files
About this Cistern
The IKI cistern is a functional addition to IKI wood burning sauna stoves. The stainless steel cauldron has a capacity of 80 litres. It can be placed partly on top of the stove or alternatively into a separate washroom. 
The IKI cistern heats up a large quantity of water efficiently whilst the sauna is getting up to temperature. The water takes approximately an hour to heat up to 60-70°C, without reaching a boiling temperature. Caution should be taken as the water does get hot. 
The cistern can be purchased either right- or left-handed. A stainless steel stand, heat exchanger and silicon tube connecting elements are included (2 x 30cm). 
The IKI cistern is compatible with the following wood burning stoves:
Mini IKI
Original IKI
Maxi IKI
Specifications 
| | | |
| --- | --- | --- |
| Capacity: | 80 litres | |
| Height of the tank: | 95 cm* | |
| Diameter: | 34 cm | |
| | | |
*95cm is the height of the tank. The total height of the stand depends on the height of the heater to which the tank is attached. 



About IKI Kiuas
IKI Kiuas is the leading manufacturer when it comes to open structured sauna heaters.  IKI was the first company to manufacture sauna heaters where the stones are visible, allowing to have water thrown not only onto the top of the heater but also onto the sides of the heater body. Their electric and wood burning heaters with stainless steel mesh frames and substantial stone capacities are hand crafted in Pieksämäki, Finland by dedicated sauna heater craftsmen that have over 40 years' experience in welding black iron and stainless steel. The humid and soft steam characteristic of the IKI stoves is created through the large stone capacity of the electric and wood burning sauna heaters. The significant number of stones encased in a stainless-steel mesh also allows a pleasant and long-lasting steam experience with a relatively short heat up time of approximately an hour, even in the case of their larger wood burning sauna heaters. 
If you want to learn more about our IKI Kiuas heaters and explore further IKI Kiuas options, click on the following collection: Our IKI Kiuas Sauna Heater Collection