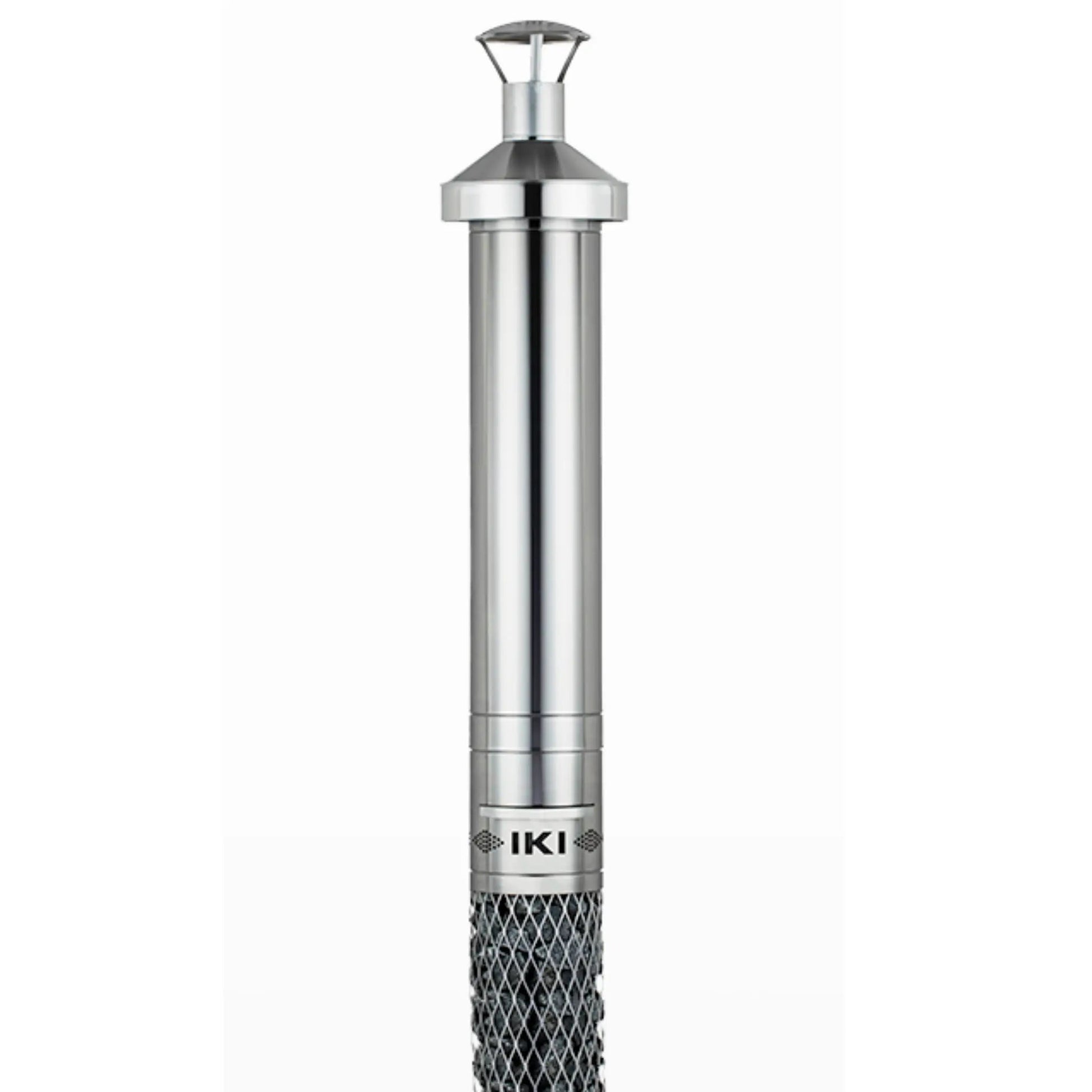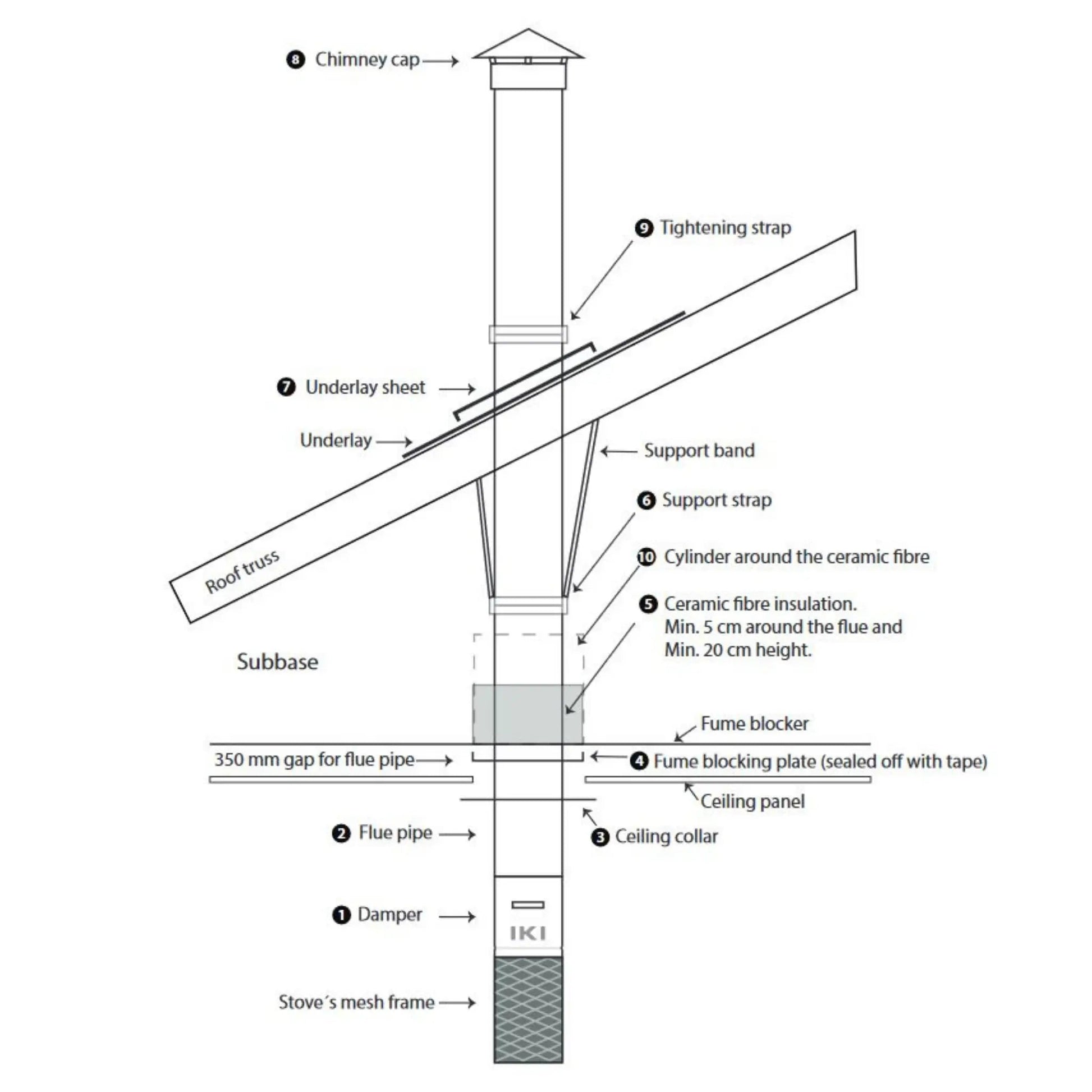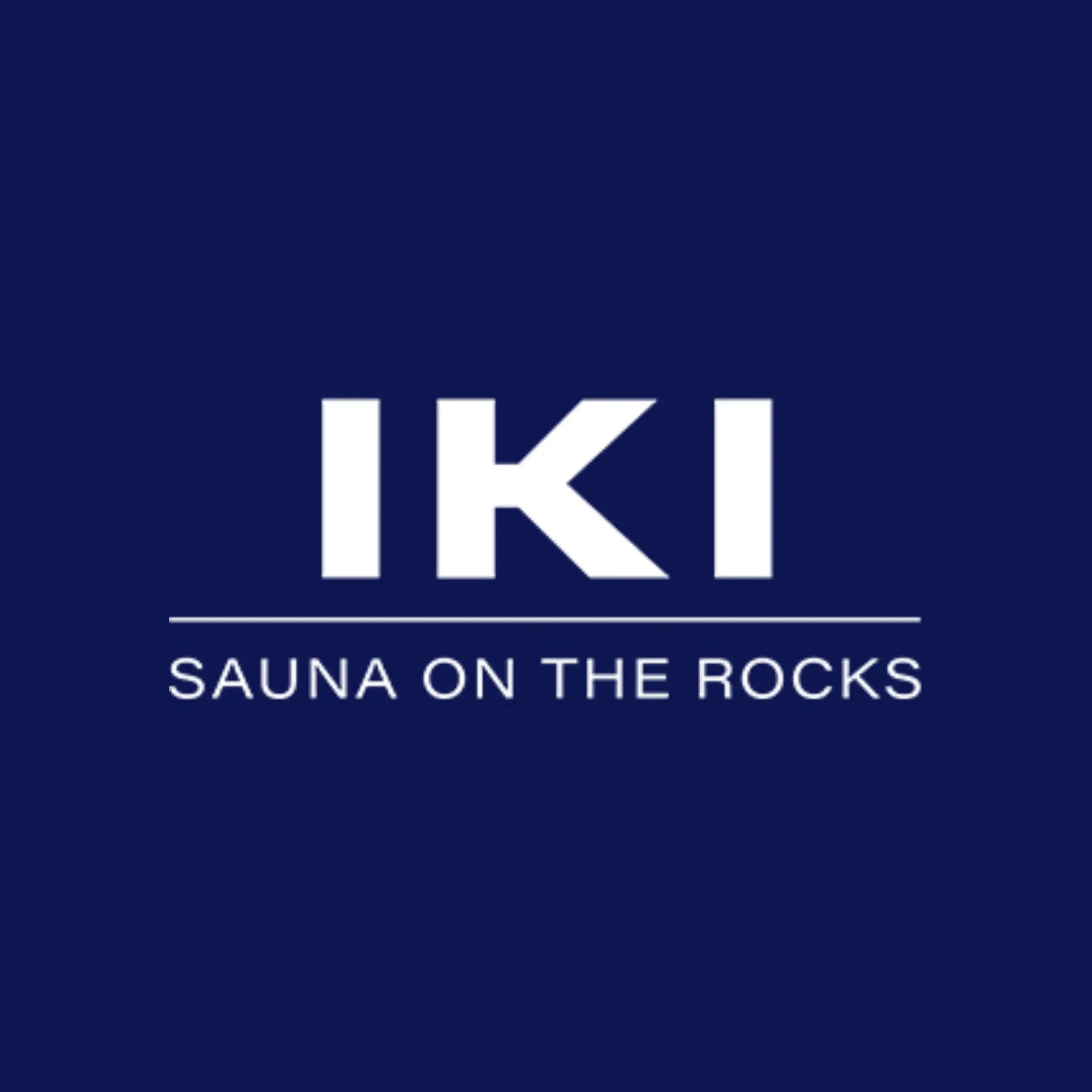 IKI T600 Chimney Pipe Packages
Translation missing: en.products.product.price.regular_price
$2,294.00
Translation missing: en.products.product.price.sale_price
$2,294.00
Translation missing: en.products.product.price.regular_price
NOTE:
This product has a lead time, please get in touch for more specific timescales
Product description
Technical Specification
Downloadable Files
IKI T600 Chimney pipe- Enjoy safe Finnish sauna experience. A revolutionary steel flue with a novel air passage has been designed specifically to be compatible with wood-burning IKI sauna stoves.
Ingenious insulation technology, IKI-Kiuas stoves compatible connections and a polished exterior combined with efficient ventilation guarantee safe sauna experiences for years to come.
The length of the standard chimney pipe package is 3000 mm, yet 2000 mm and 2500 mm is also available in the drop-down module below. The length of the chimney can be extended with 250, 500 and 1000 mm straight modules.
These IKI T600 Chimney pipe packages are without roof pass‐through packages, which can be bought separately.
IKI T600 Chimney pipe package
1 pc damper, 2‐3 pcs flue pipes, 1 pc ceiling collar,
1 pc support strap, 1 pc underlay sheet, 1 pc chimney cap, 2 pcs tightening strap,
1 pc cylinder, 1 pc fume blocking plate, 1 pc ceramic fibre insulation
About IKI Kiuas
IKI Kiuas is the leading manufacturer when it comes to open structured sauna heaters.  IKI was the first company to manufacture sauna heaters where the stones are visible, allowing to have water thrown not only onto the top of the heater but also onto the sides of the heater body. Their electric and wood burning heaters with stainless steel mesh frames and substantial stone capacities are hand crafted in Pieksämäki, Finland by dedicated sauna heater craftsmen that have over 40 years' experience in welding black iron and stainless steel. The humid and soft steam characteristic of the IKI stoves is created through the large stone capacity of the electric and wood burning sauna heaters. The significant number of stones encased in a stainless-steel mesh also allows a pleasant and long-lasting steam experience with a relatively short heat up time of approximately an hour, even in the case of their larger wood burning sauna heaters. 
If you want to learn more about our IKI Kiuas heaters and explore further IKI Kiuas options, click on the following collection: Our IKI Kiuas Sauna Heater Collection