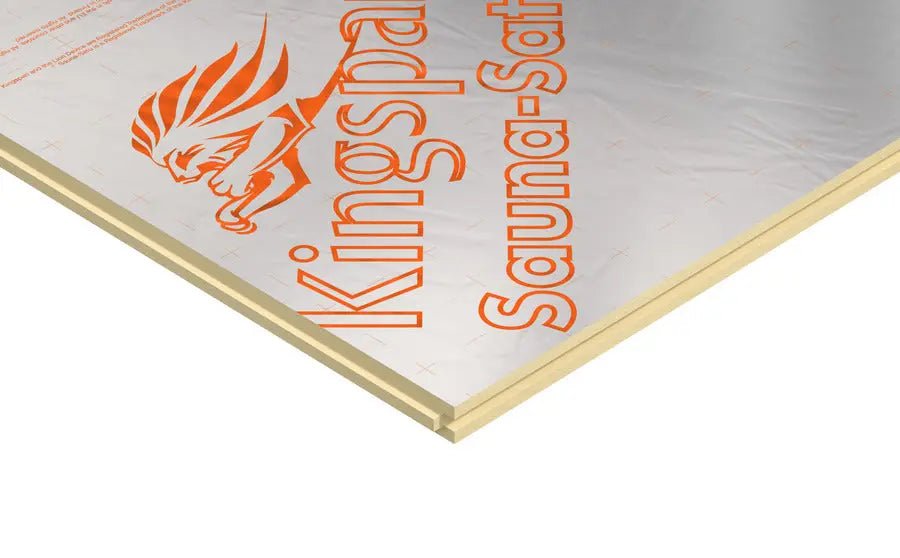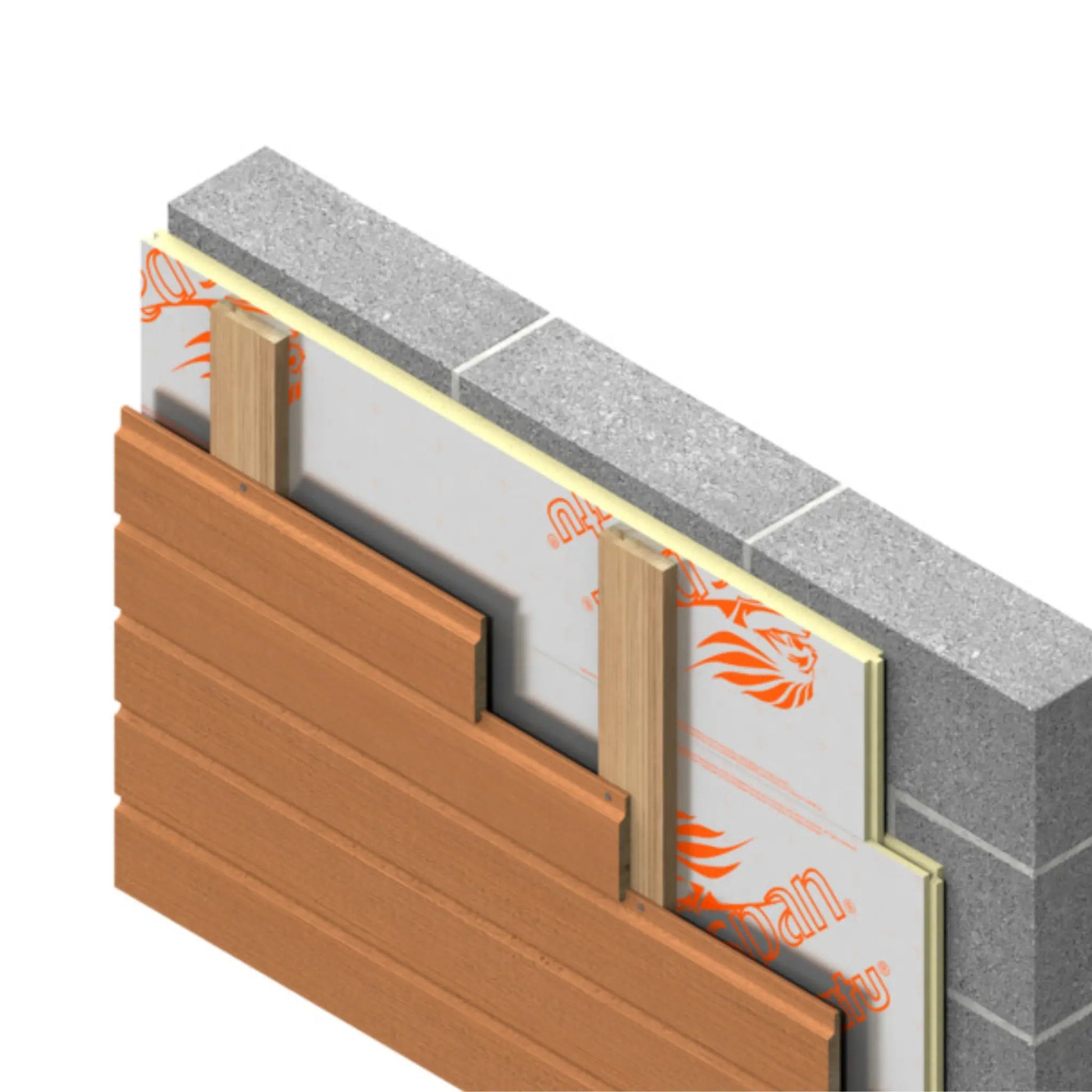 Kingspan Sauna-Satu Sauna Insulation Board (30mmx600mmx1200mm)
Translation missing: en.products.product.price.regular_price
$20.00
Translation missing: en.products.product.price.sale_price
$20.00
Translation missing: en.products.product.price.regular_price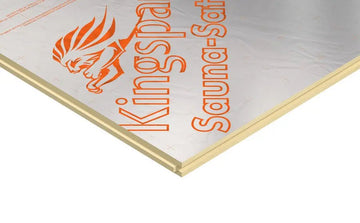 Kingspan Sauna-Satu Sauna Insulation Board (30mmx600mmx1200mm)
Translation missing: en.products.product.price.regular_price
$20.00
Translation missing: en.products.product.price.sale_price
$20.00
Translation missing: en.products.product.price.regular_price
Product description
Technical Specification
Downloadable Files
Kingspan Sauna-Satu (previously SPU Sauna-Satu) is designed specifically for insulating the walls and ceilings of a sauna, as well as the roof surfaces of wet rooms.
***MINIMUM ORDER QUANTITY IS 5 BOARDS***

Kingspan Sauna-Satu is made of a lightweight thermally stable polyurethane board. Thanks to its excellent insulation capacity, the thickness of insulation needed in a stone wall, for instance, is half of the amount needed compared to Rockwool. The aluminium paper surface also reflects back some heat radiation improving the overall heat insulation capacity of the sauna structure.

The Kingspan Sauna-Satu insulation boards are easy to work with. They can be cut, milled, drilled, nailed and have full tongue-and-groove edging all around. The boards are quick to fit, lightweight and easy to handle even in confined spaces. Kingspan Sauna-Satu is perfect for saunas with both stone and timber structures.

Kingspan Sauna-Satu insulation boards stop mould damage by preventing water from penetrating the wall and ceiling structure, a complete water seal can be achieved by using sealing tape on joints together with joint glue.

The sauna insulation boards do not shrink, decay, and are specifically designed to withstand hot and humid conditions extremely well. Using Kingspan Sauna-Satu you can seal out humidity and heat from the structure allowing your bespoke sauna to heat up safely and efficiently, the sauna insulation can withstand continuous temperatures of +100oC.
These should be used in preference to traditional PIR insulation boards which will degrade at the temperatures present in most saunas. When traditional PIR boards thermally degrade, they can release hydrogen cyanide so it's important to use this specific sauna insulation board in sauna construction.
Moisture safety
Kingspan Sauna-Satu insulation is not hydrogen, shrink, rot or mould. However, the structures must always be handled with care if the structures are exposed to moisture.
Fire retardant properties
Kingspan insulated solutions meet their fire regulations. In the event of a fire, Kingspan Sauna-Satu insulation is slowly charred, whereby the carbonated layer slows down the penetration of the fire in the insulation layer. 
Water vapour resistance
The water vapour resistance of the Kingspan Sauna-Satu insulation with aluminium laminate surface is many times higher than the 0.2 mm plastic film. There is no need for a separate vapour barrier when using Kingspan Sauna-Satu insulation.
***MINIMUM ORDER QUANTITY IS 5 BOARDS***

Technical information
Width: 600 mm 
Length: 1200 mm 
Thickness: 30 mm 

Thermal conductivity (

D

 ) 

EN ISO 10456, EN 13165: 

0,023 W / mK 
Duration of heat: continuous heat + 100 ° C 
Emission rating of building materials: M1

Full tongue-and-groove edging all round

Coating: Aluminium laminate on both sides of the board

Fire behaviour 

EN 13501-1  

EN 13823  

EN ISO 11925-2: E
Kingspan Sauna Satu Sauna Installation Board Install Guide
PLEASE NOTE: Delivery of your Sauna Insulation Boards
We would like to advise our customers that our insulation boards are often shipped with couriers through their freight network. We always aim to sufficiently package the boards and label them up in fragile packaging, though we are aware that some damage (nicks and dents) might occur to the corners and sides of the boards within transit. This will not impede the usability or purpose of the boards and can be used as usual with tape and insulation foam (such as Exact Gap Foam or Pinkgrip) and we therefore do not accept any claims for such scenarios. Only in the event of catastrophic damages (i.e. large chunks and large parts of the foam missing), will we consider a reclaim case. Minor chips, nicks, dents and edge damage will not affect the boards' integrity once installed properly.