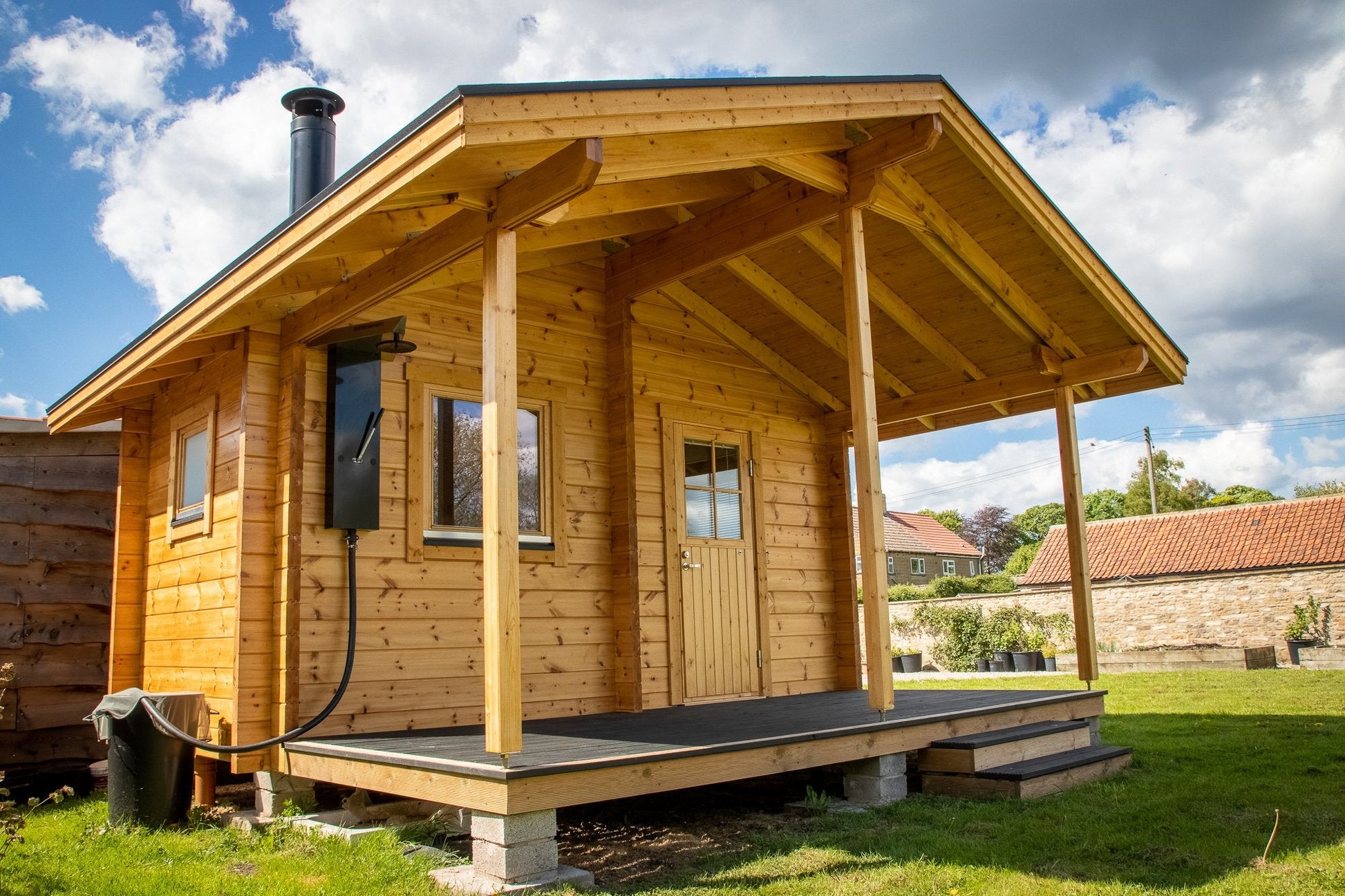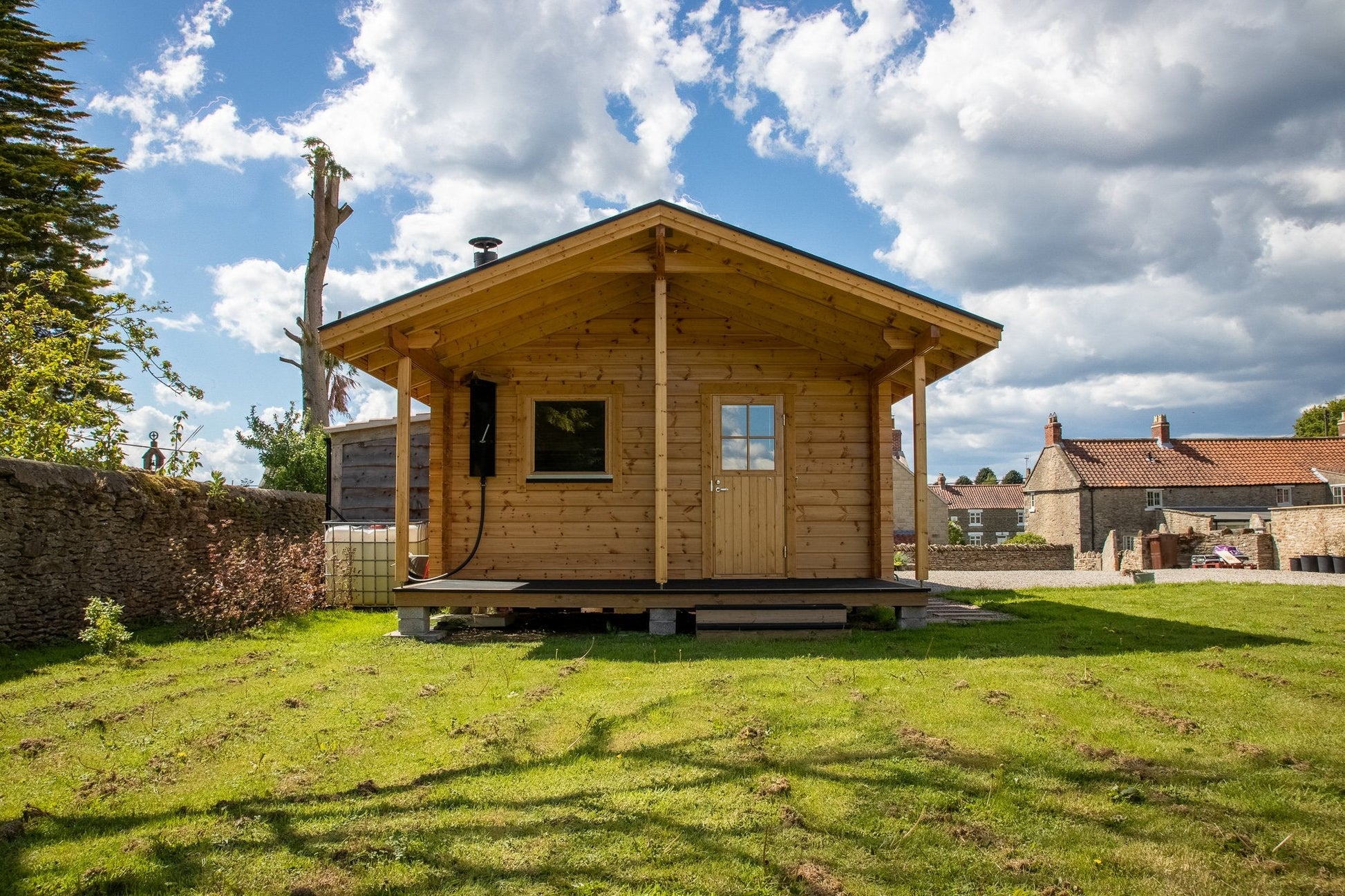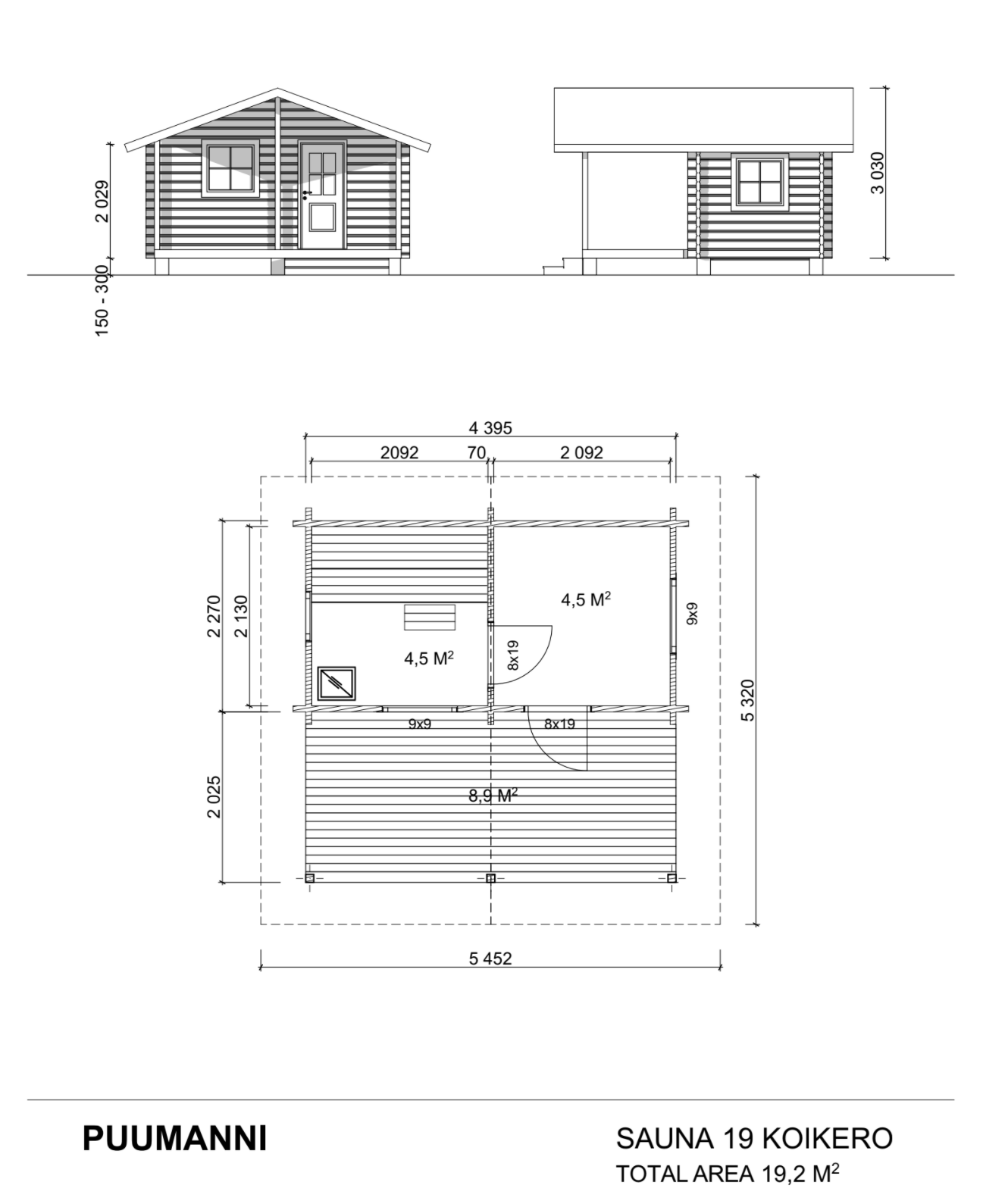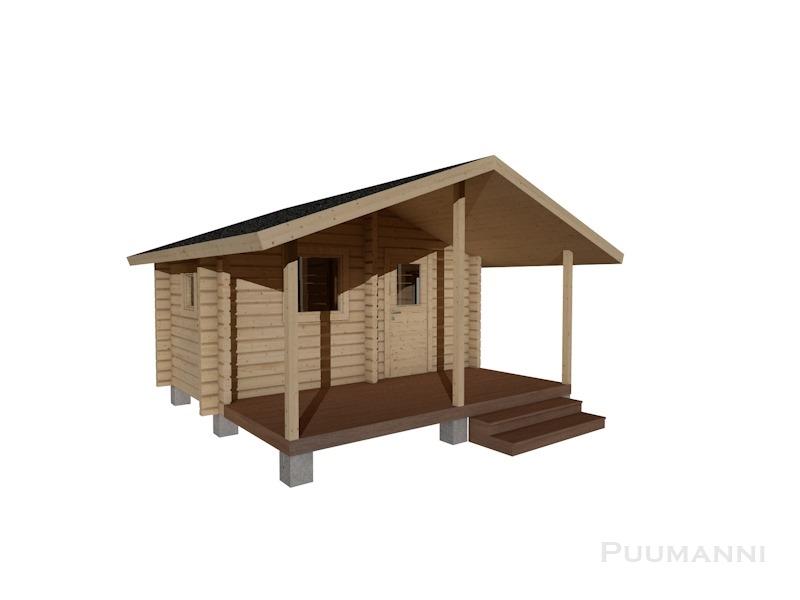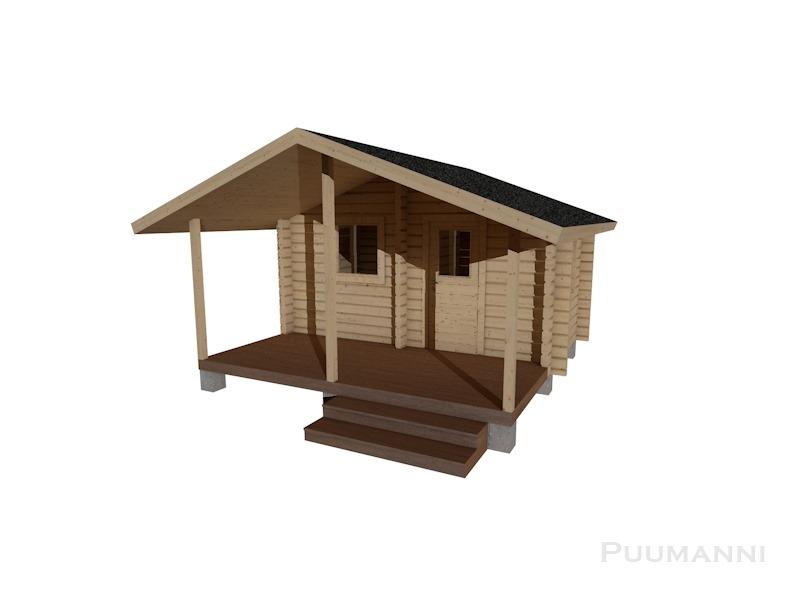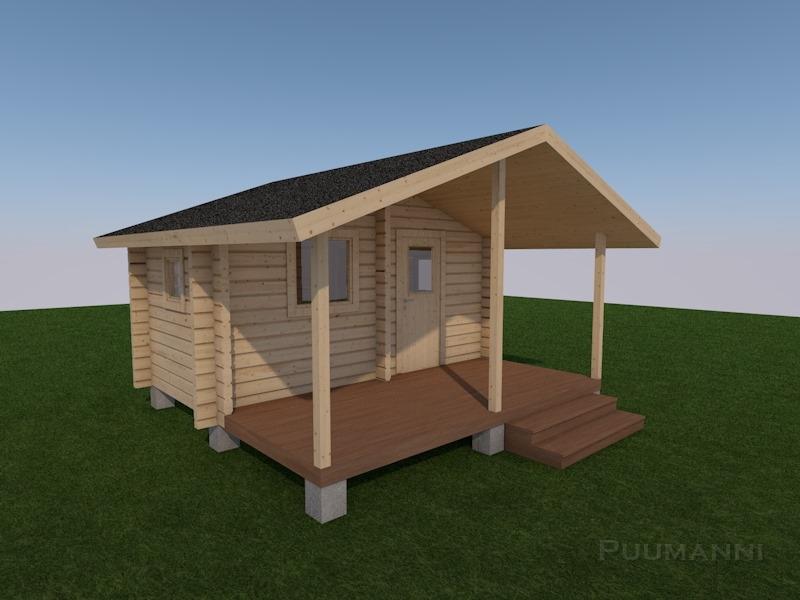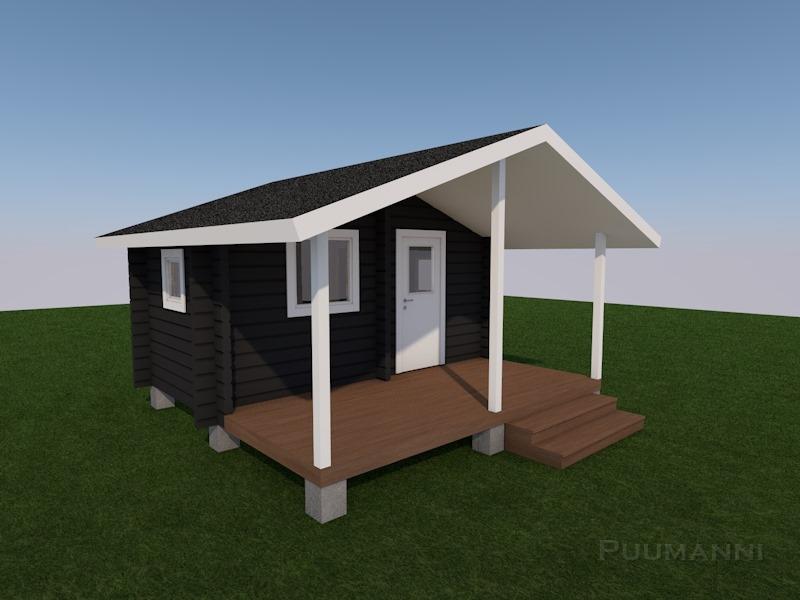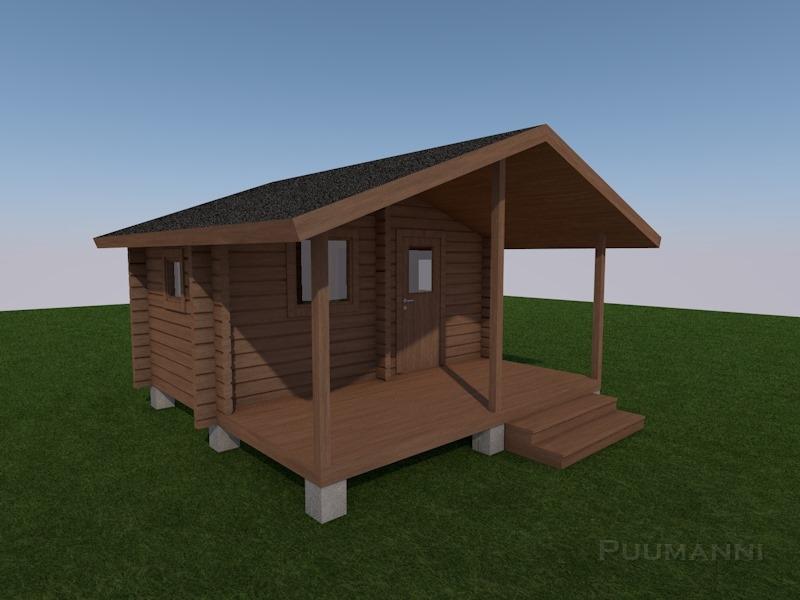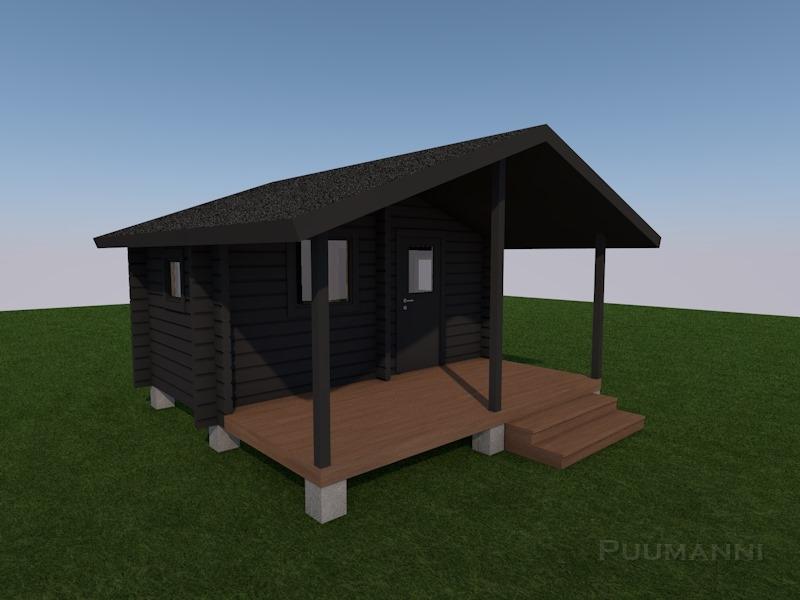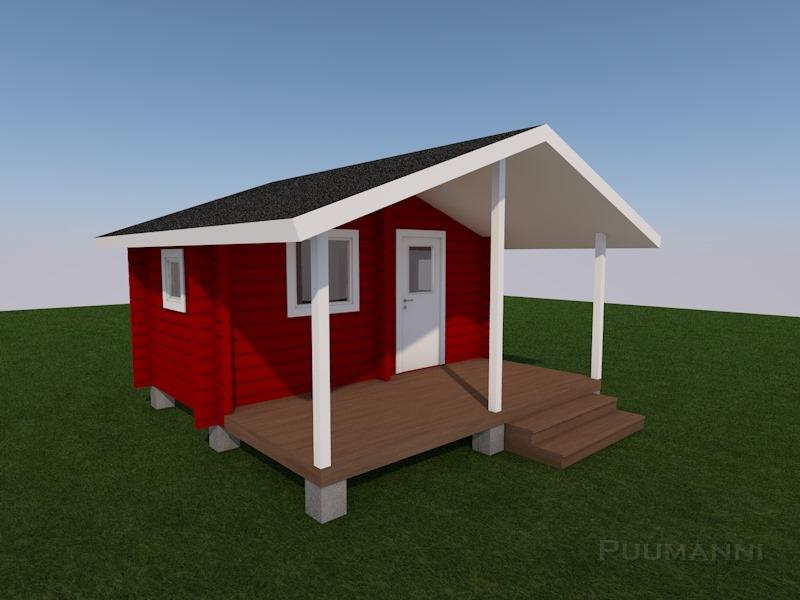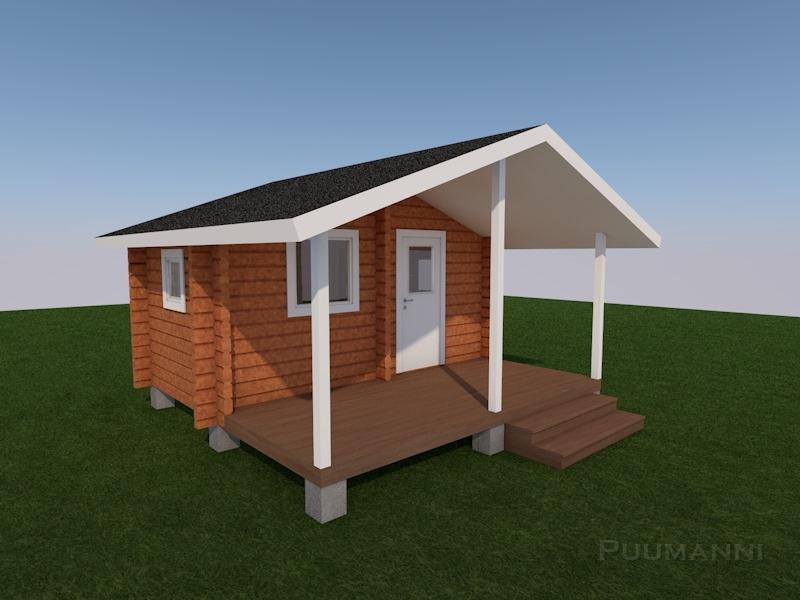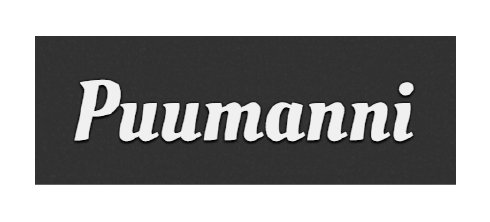 Outdoor Garden Sauna Cabin 19B Koikero
Translation missing: en.products.product.price.regular_price
$26,631.00
Translation missing: en.products.product.price.sale_price
$26,631.00
Translation missing: en.products.product.price.regular_price
NOTE:
This product has a lead time, please get in touch for more specific timescales
Product description
Technical Specification
Downloadable Files
The outdoor log sauna cabin 19B Koikero is the latest sauna cabin in Puumanni's outdoor log sauna cabin range, with a twin pitched roof and a large front porch and deck area, for relaxation out of the rain - perfect for the British summer! The sauna cabin boasts a 4.5sqm anteroom for changing and relaxing, out of the elements in winter, and an equally large (4.5 sqm) sauna room, with upper and lower benches, a floor drain and correct sauna ventilation set up. The sauna can have both a wood burning or electric sauna heater within.
The cabin comes in a range of log thicknesses and log types depending on the sturdiness required:
Massive log is made from a whole log profile with a twin tongue and groove, this more substantial log option has seals between the tongue and grooves as well as wind blocks in the corners to keep the corners tight and prevent drafts. Massive log is prone to splitting along the log over time as it further seasons, this is normal and most owners of massive log cabins see this as part of the charm of having a log cabin. 

If you wish to maintain a clean looking aesthetic without splits along the logs should choose Gluelam log. Gluelam or Glue laminated log is made from two or more logs cut and glued together with very strong wood adhesive. This improves the integrity of the logs, but from the outside they look the same as massive log and are available in many of the same same profile sizes. Gluelam logs also have a twin tongue and groove and the same insulation and draft prevention of massive log but with the reduced risk of splitting along the grain.
The cabin comes with high quality, sturdy and durable doors, double glazed windows and fixtures and fittings. There are specialist gaps left to allow the cabin to settle over time and large bolts run the full height of the cabin in the corners to allow the whole structure to be tightened as it seasons over time. Twin pitched cabins have specialist sliding hinges that allow the whole structure to move and settle naturally without tearing itself or the roof apart.
The cabin should be installed on a raised level foundation although this can be done relatively easily and inexpensively with stone tiles, breeze-blocks, concrete and damp-course, the cabins can also be installed with ease onto groundscrews. The cabin comes with a Finnish mineral felt roofing, though this could be substituted for a rubber EPDM, cedar shingle or even a green roof on request. The cabin can be oiled or painted in a range of colours and styles to suit your required aesthetic.
The cabin has roof and floor voids for additional insulation. Foil backed sauna safe insulation boards and vapour tape are included within this bundle. We recommend this additional floor and ceiling insulation to improve the heat up time and efficiency of your sauna experience.
As with all Puumanni cabins, adjustments and alterations in the log cabins layout, such as larger windows and different door location, can be made as. Please note, layout alterations typically add to the cost of the cabin.
The list price covers all materials and delivery within England (except Cornwall) additional delivery charges may apply to other areas in the United Kingdom, please contact us for details. If you are looking for a full service installation rather than materials only, please contact us to discuss the options and get a quote. This installation takes a skilled team of 3 persons 5 days to complete.
About Puumanni
Finnmark have searched exhaustively to find what they perceive to be the best sauna cabin company in the world. They have found exactly that in Puumanni, a third-generation sauna and log cabin building company based in Paltamo near the arctic circle in Finland. These artisan sauna cabin builders take the utmost pride in the quality of their work and in innovation to ensure their cabins are the best. All Puumanni cabins are made to order from hand-selected materials; slow-grown, sustainably sourced, Finnish timber that is selected for its tight growth rings, fewer knots and its straightness.
The customer must always check local planning laws and regulations to ensure they are compliant. Finnmark Ltd accepts no responsibility for installations where the customer has not sought checked with the local planning authority to ensure the cabin does not need planning permission. The customer should always seek planning permission where needed. Finnmark Ltd are not planning advisers and any advice given by Finnmark Ltd regarding planning is advisory only. Always check with your local council or planning authority.