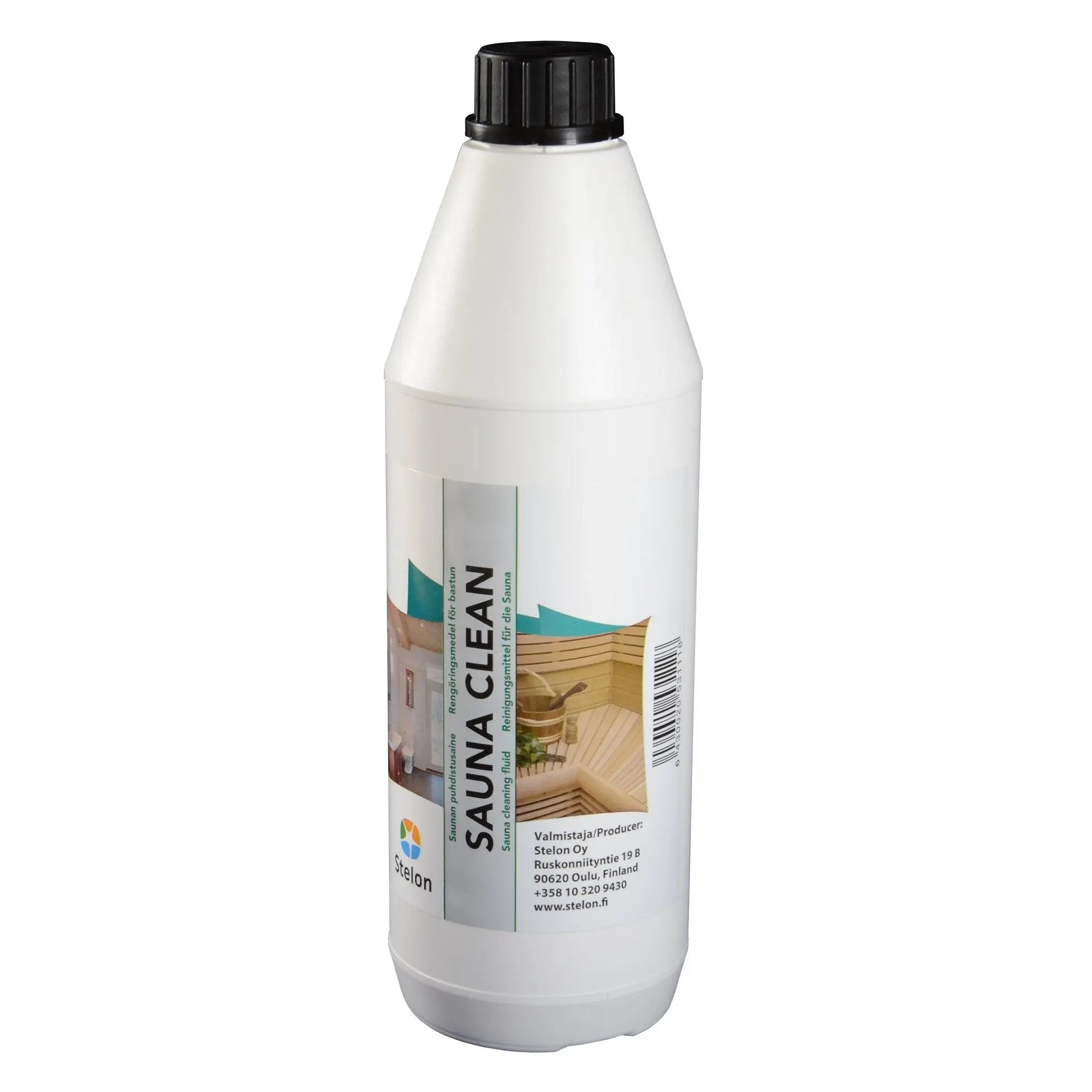 Sauna Clean - Specialist Sauna Wood Cleaner 1 Litre
Translation missing: en.products.product.price.regular_price
$28.00
Translation missing: en.products.product.price.sale_price
$28.00
Translation missing: en.products.product.price.regular_price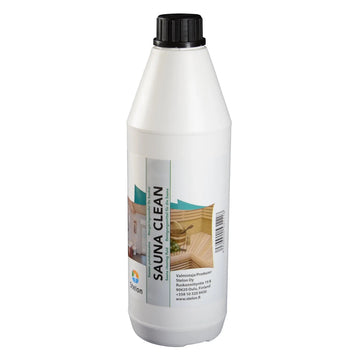 Sauna Clean - Specialist Sauna Wood Cleaner 1 Litre
Translation missing: en.products.product.price.regular_price
$28.00
Translation missing: en.products.product.price.sale_price
$28.00
Translation missing: en.products.product.price.regular_price
Product description
Technical Specification
Downloadable Files
This Stelon Oy Specialist Sauna Wood Cleaner 1 litre is a must-have for all those who want to keep their home or commercial sauna looking pristine and well maintained for whoever uses it. If you take care of your sauna using the correct products, your wonderful Finnmark installation will last for as long as you will need it for. This product is ideal for use with all sauna woods, including high-end Thermo-woods; it can also be used to clean tiles and flooring within the sauna & changing areas.
This environmentally friendly product is created specifically to safeguard your sauna; if you do not use specialised cleaning supplies, the longevity of your sauna will be drastically reduced. Functioning as a disinfectant as well as an odour eliminator, the Stelon Oy Specialist Sauna Wood Cleaner helps neutralise the bacteria that can form on or in the wood within your sauna installation. This also helps to prevent discolouration of the sauna timber. Ideally, a sauna should be cleaned between once a week to once a year depending on the frequency of use.
In fact, using this product could not be easier. Simply dilute 4 capfuls (only 50ml) into five litres of water. From there, use this cleaner throughout the sauna room, ensuring you get into all the cracks. For a residential sauna, one bottle may last several years, depending on usage requirements! Use a coarse sponge to scrub the dirt and stray wood fibres, ideally in small circles/spirals for the best effect. Rinse off any excess and wipe down to clean.
After cleaning, just turn on your sauna for one hour with the door, vents and/or windows open to ensure it is fully dry. Afterwards, you can go right on using your home sauna again! This product works best in conjunction with the Stelon Oy Paraffin Oil Treatment – creating a protective surface that protects and preserves the cleaned wood.
Note: You are advised to wear protective gloves while handling this product; it will remove natural oils from the skin with its pH of 10.
For full safety information, please see the following PDF:
Sauna Clean Safety Information