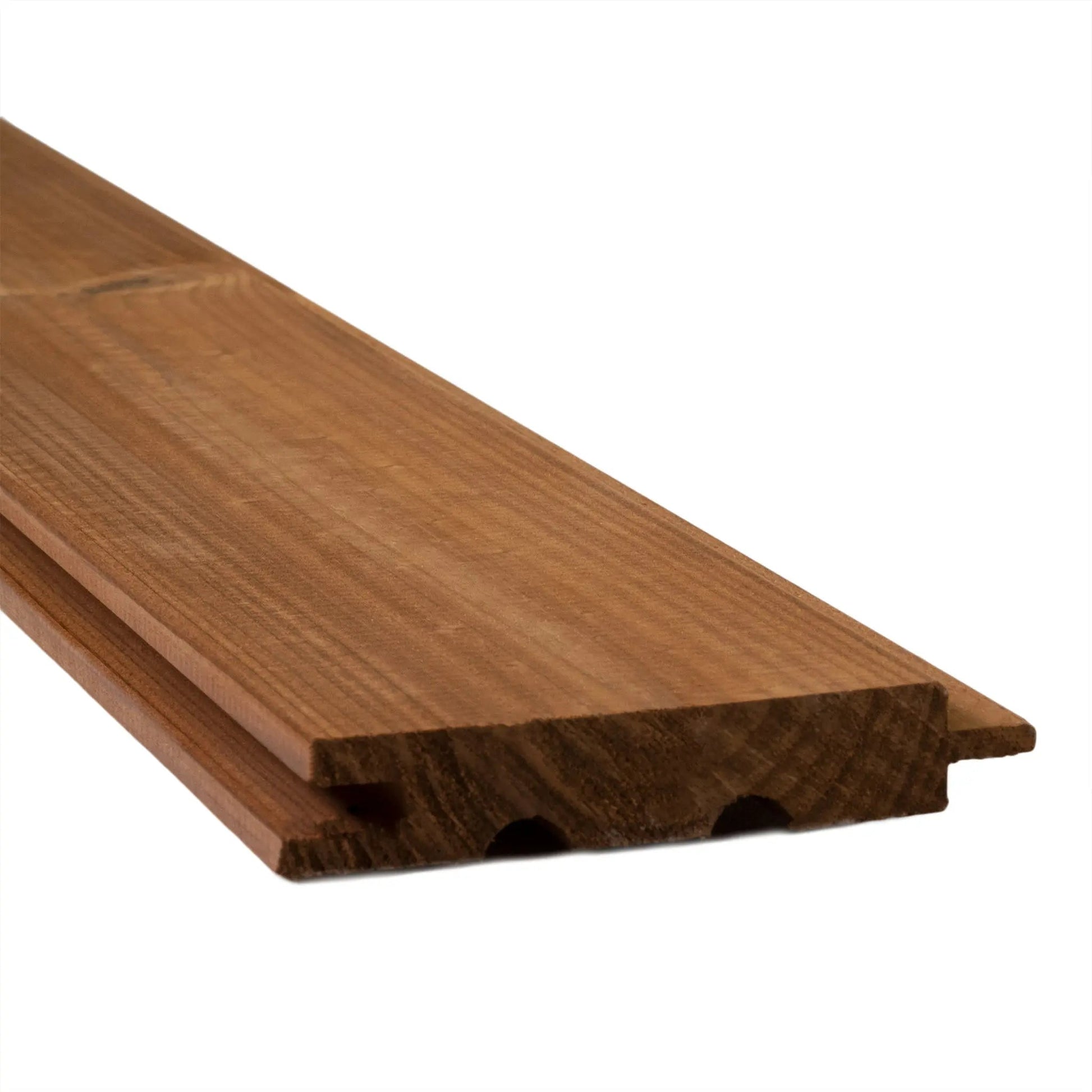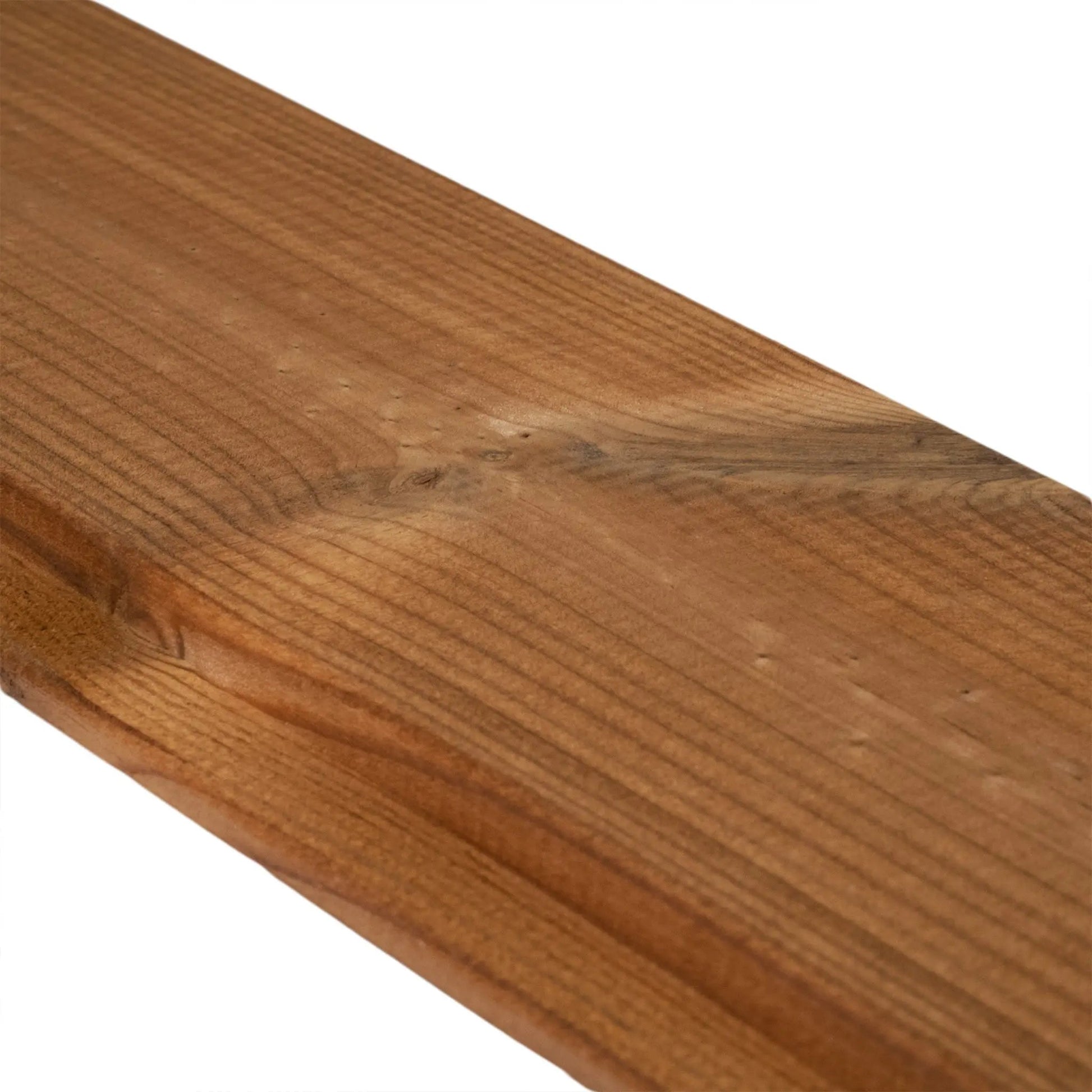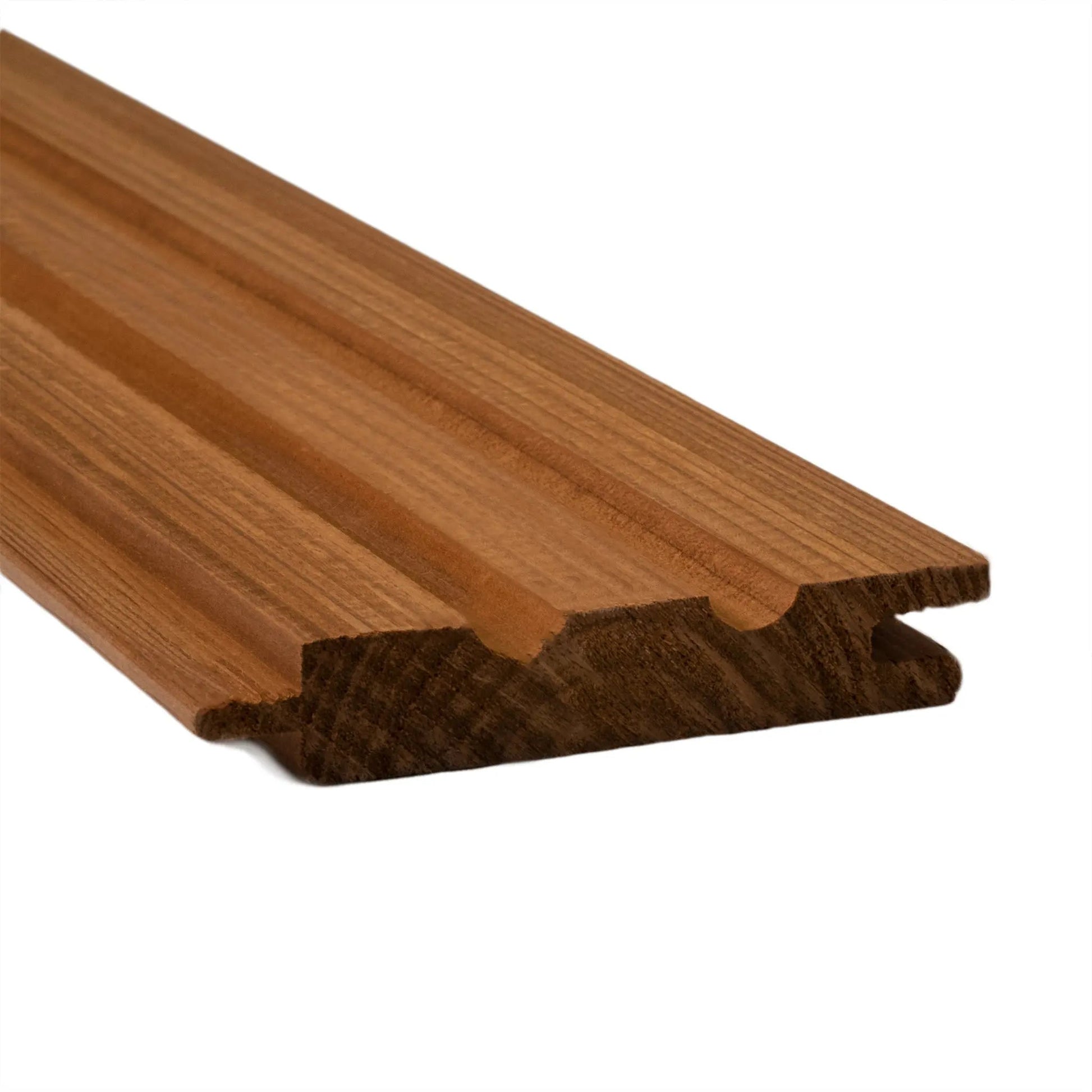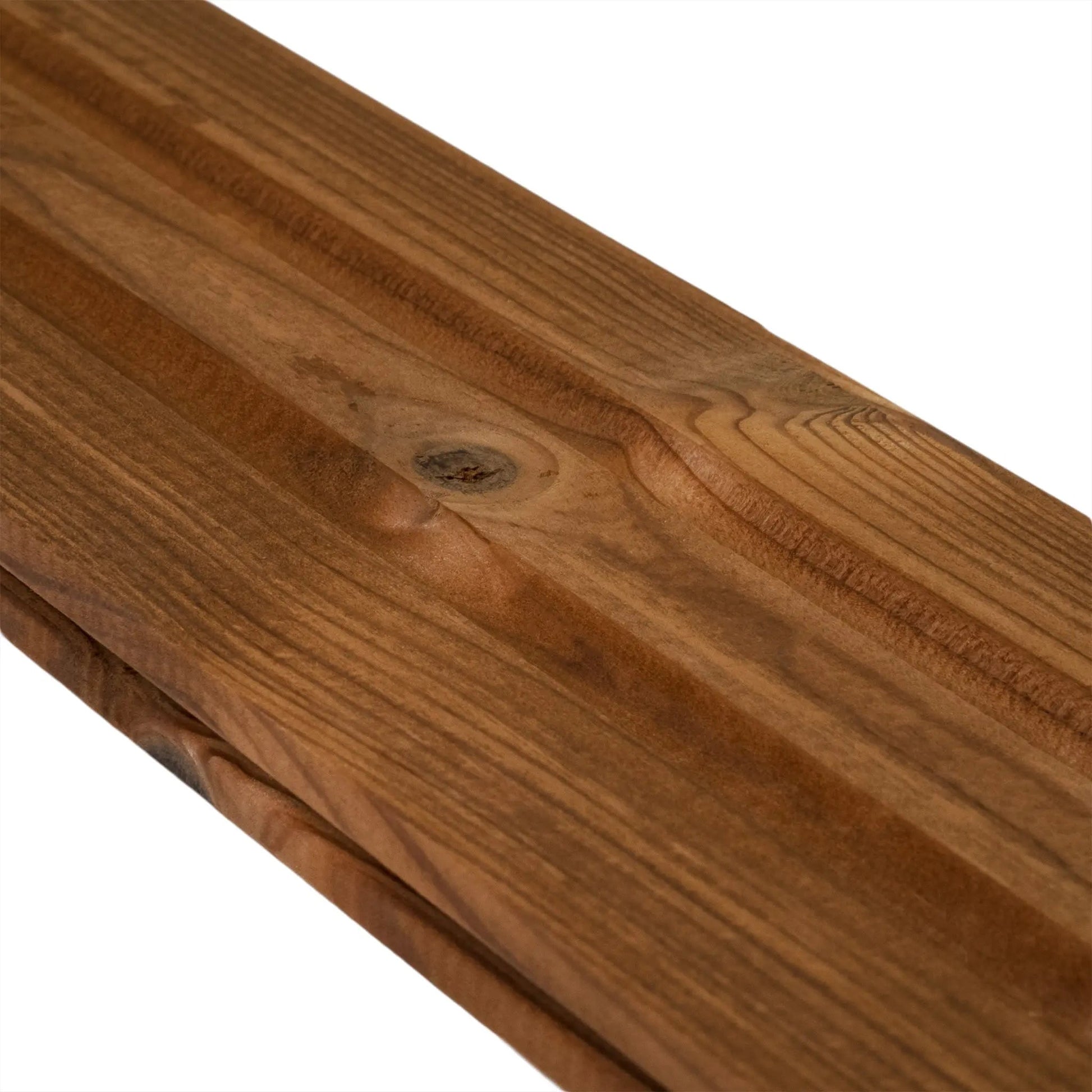 Thermo Pine Sauna Wood Cladding Kallio 118mm (Pack of 5)
Translation missing: en.products.product.price.regular_price
$190.00
Translation missing: en.products.product.price.sale_price
$190.00
Translation missing: en.products.product.price.regular_price
Product description
Technical Specification
Downloadable Files
Thermo Pine Sauna Wood Cladding Kallio 118mm by Kärävä (Pack of 5)
Thermo Pine Sauna Wood Cladding (Kallio)
Our Kallio sauna wood interior cladding is a sustainable and durable product that is produced in Finland by family-owned company Kärävä. The profile creates beautiful results in any sauna. The Kallio cladding profile has a tongue and groove design that is easy to install on the sauna wall. The deep grooves on the back of the cladding encourage moisture to run down to the floor, allowing the wood to dry out after a steamy sauna session. This ensures the longevity of the sauna walls and ceiling.   
This cladding material is well suited for your next DIY project.
About our Thermo Pine Wood Sauna Cladding
Thermo pine has an appealing dark, chocolatey brown colour, which is achieved by heat-treating softwood using Finnish expertise. During the process, steam is used as a protective gas and it helps to prevent pine from splitting, whilst improving its dimensional stability. The finished product is more resistant to humidity changes in comparison to untreated pine. The slightly toasted aroma of thermo pine is a result of this process. The natural knots of thermo pine appeal to customers who wish to create a rustic look in their sauna or other interiors.
If you want to learn more about Thermo pine sauna cladding, click the following link: Thermo Pine Sauna Wood
Information on our Kallio Profile
Choosing sauna panels is all about your personal preference and we have styles to fit the atmosphere and interior specs you wish to create. Our Kallio profile has a tongue and groove design that is easy to install on the sauna wall. Kallio is a proprietary tongue and groove profile. Visually, it is a balance between the industry standard STS4 profile and STP profile.
The profile can be used for interior features, exteriors when thicker 19mm cladding is used, and of course as a tongue and groove cladding option for your sauna. The Kallio profile timber has a 2mm radius on the two front edges and large grooves on the back face which allow water from the sauna to run down behind the cladding and onto the floor rather than sitting on battens or being trapped behind the boards. This means water is not sat in direct contact with the timber cladding and reduces the chances of your sauna developing issues with mould or rot.
If you want to learn more about our Kallio cladding option and to find more timbers in this specific profile, click the following link: Sauna Cladding - Kallio Profile.
Key information on your selected product:
Thickness: 15mm
Width: 118mm
Effective width: 105mm

Package size: 5 pcs (i.e. 5 cladding panels in one pack)
Please note that as a natural product, timber has some colour variation between different packs and batches.
We also offer different choices of timbers for your cladding, depending on the overall aesthetic and style of your sauna. Click the following link to get to our wider Sauna Wood Cladding Collection for more timber varieties.   
About our Timber Supplier Kärävä 
Kärävä Oy is a family-owned company that was founded in 1988. They produce stunning timber cladding using high-quality materials, purchased directly from local sawmills. Their products are expertly manufactured by hand at their fully equipped carpentry workshop in Finland.  
If you want to learn more about this supplier and discover more products from Kärävä, click the following link: Our Timber Supplier Kärävä.
Wastage Allowance for Thermo Pine Cladding 
Our Thermo Pine sauna timber is of A-grade quality, characterised by their durable and low risk of splintering properties. As such, we recommend a wastage allowance of 20% for our thermo pine wood sauna cladding. This also takes into account any potential risk of damage that can occur during transportation.
Click the following link to get more information on Wastage Allowances and to use our interactive Cladding Calculator.

Contact us to find out more about different sizes and quantities and if you are unsure how much you require for your sauna build.   
Shipping Information on Sauna Timber
Depending on the size and quantity of your sauna timber order, the shipping costs may vary and will be calculated at checkout. Shipping costs also differ between UK Mainland, Highland and Island postcodes. Many of our timber products will be shipped using a palletised shipping service due to their big and bulky nature and may require a kerbside drop or handballing off the freight vehicles. Please take time to read our Shipping and Delivery Information carefully before placing an order for our thermo pine cladding.

Please note that due to certain constraints of our shipping networks, we usually ship timbers of up to 2400m lengths, beyond those lengths the costs for shipping will increase quite significantly. If you do require longer timber lengths, our shipping calculator will indicate associated costs for such shipping.

If we do not have your required length, but have a longer length available, to avoid higher shipping rates, it is worth considering our cutting service. You will still need to purchase the full length, but for a small fee, we can cut this down to your desired length to help reduce shipping costs. The off-cut will be added onto the pallet.

For longer lengths or our cutting service, please call or email our Customer Service Team who will be happy to arrange alternatives (+44 (0) 20 8050 2895 or support@finnmarksauna.com).