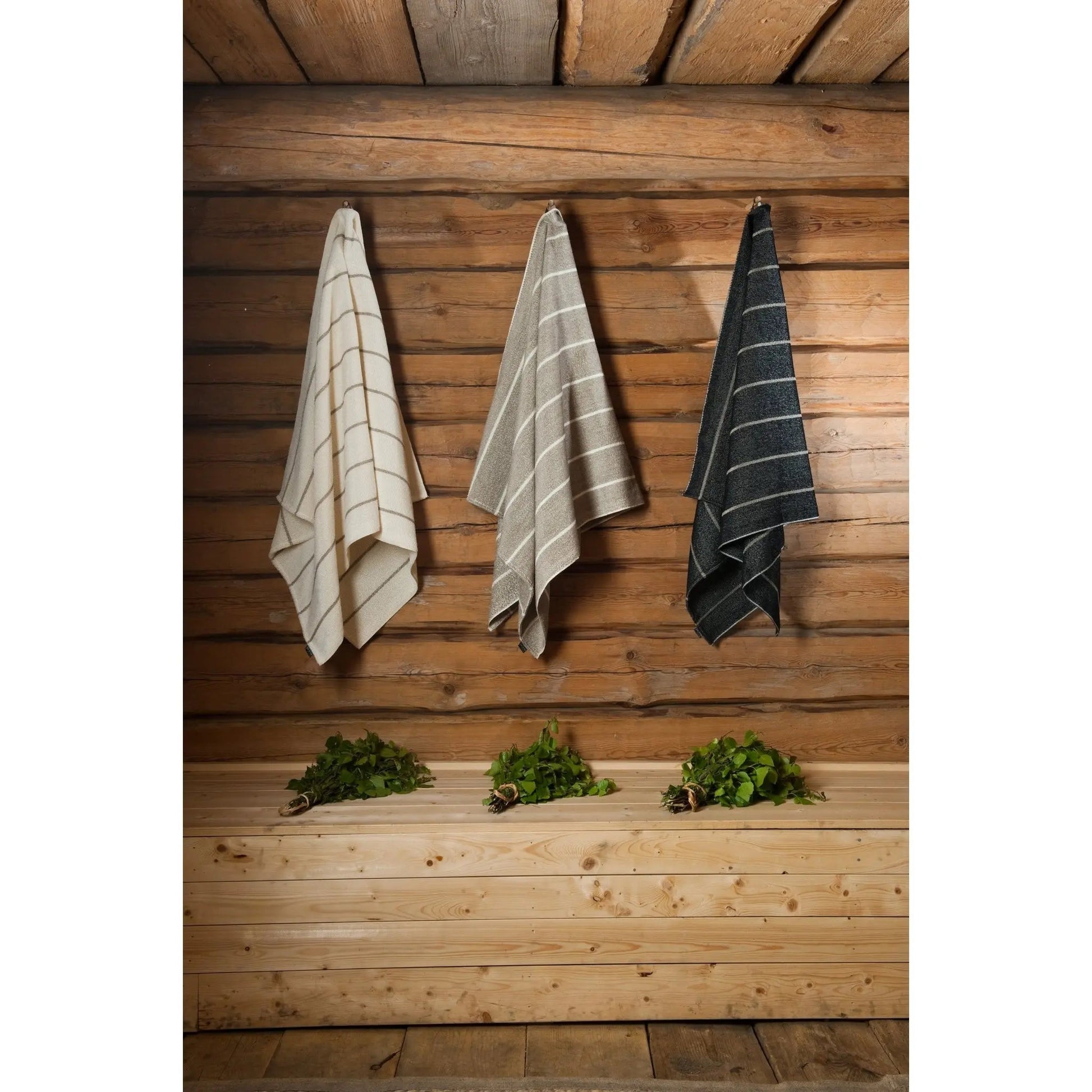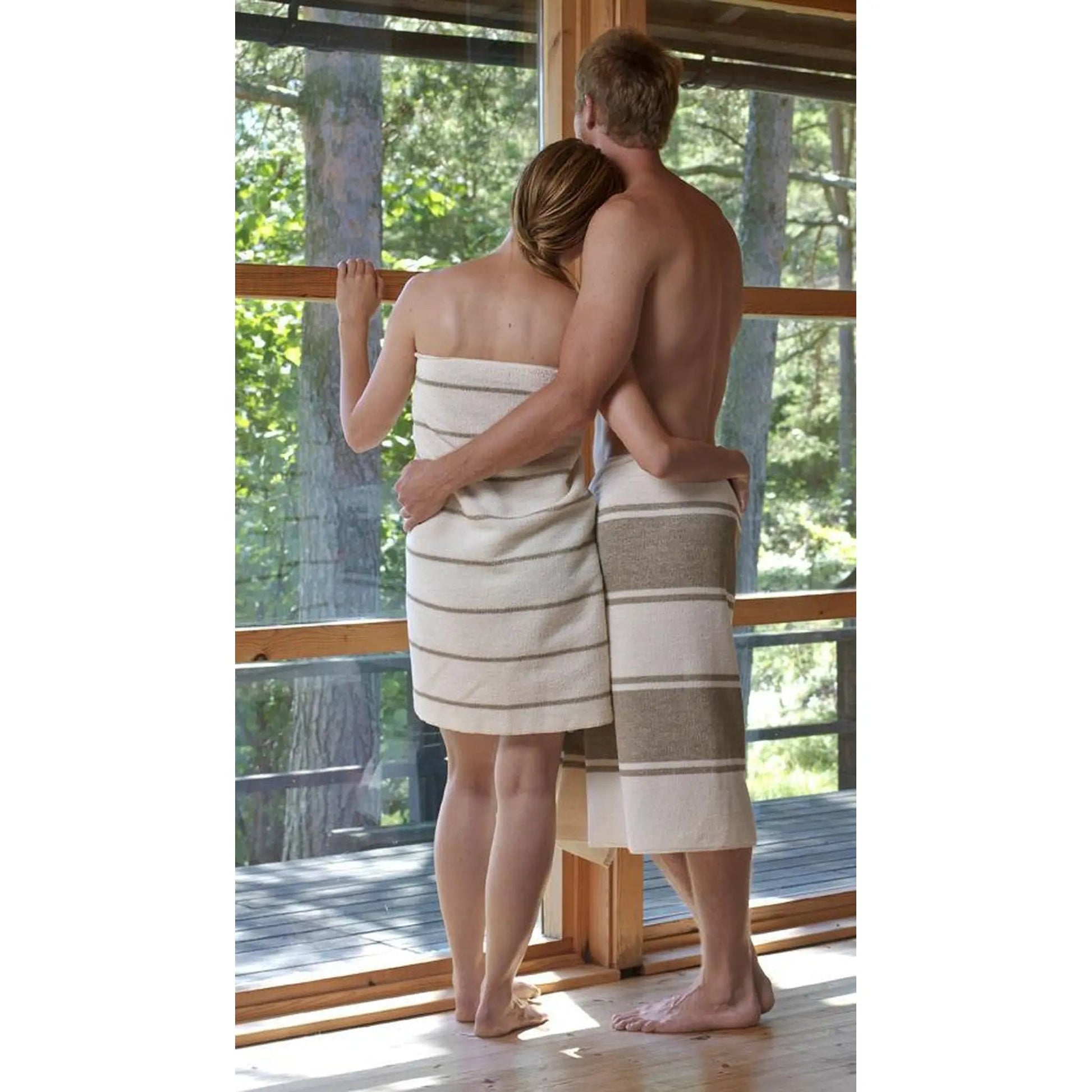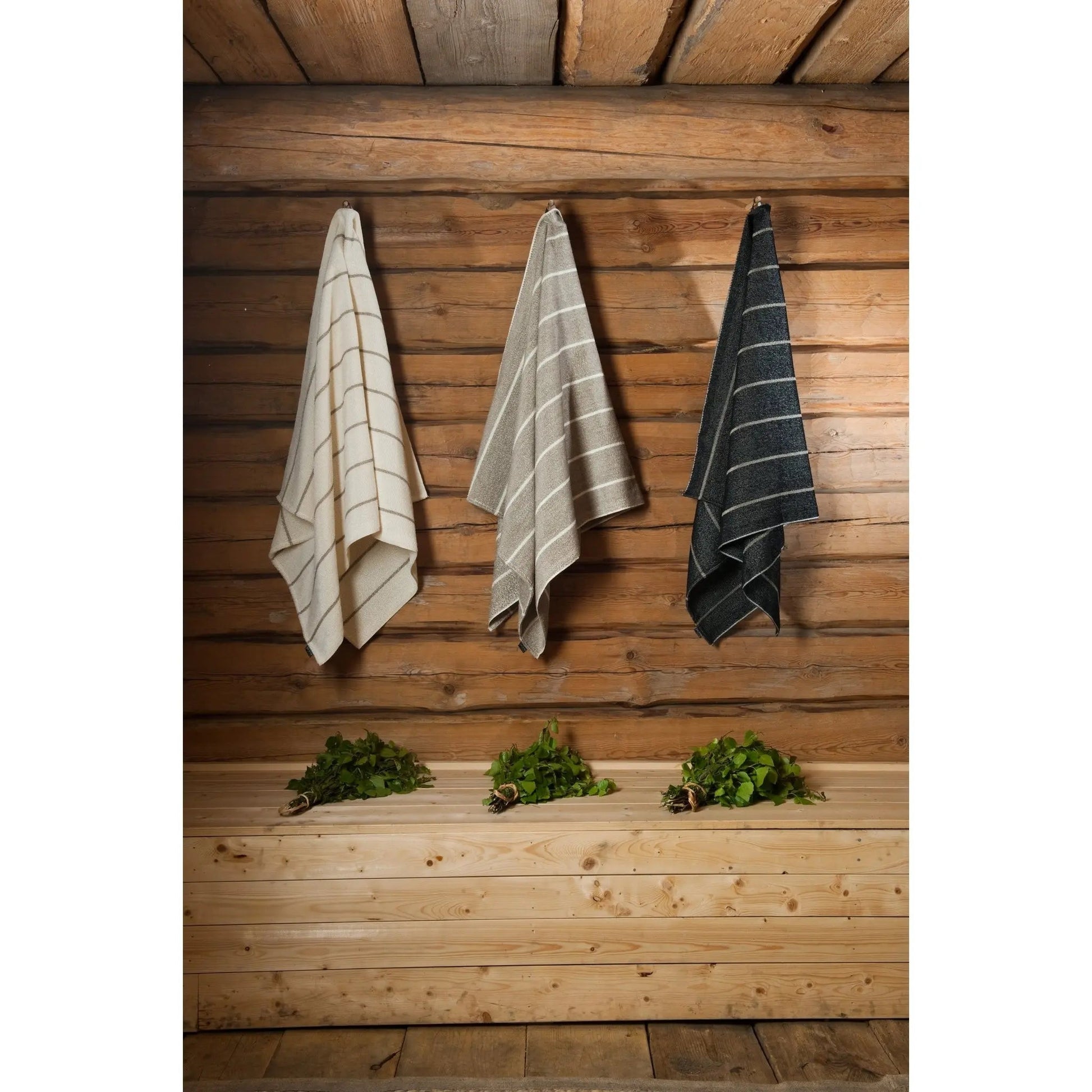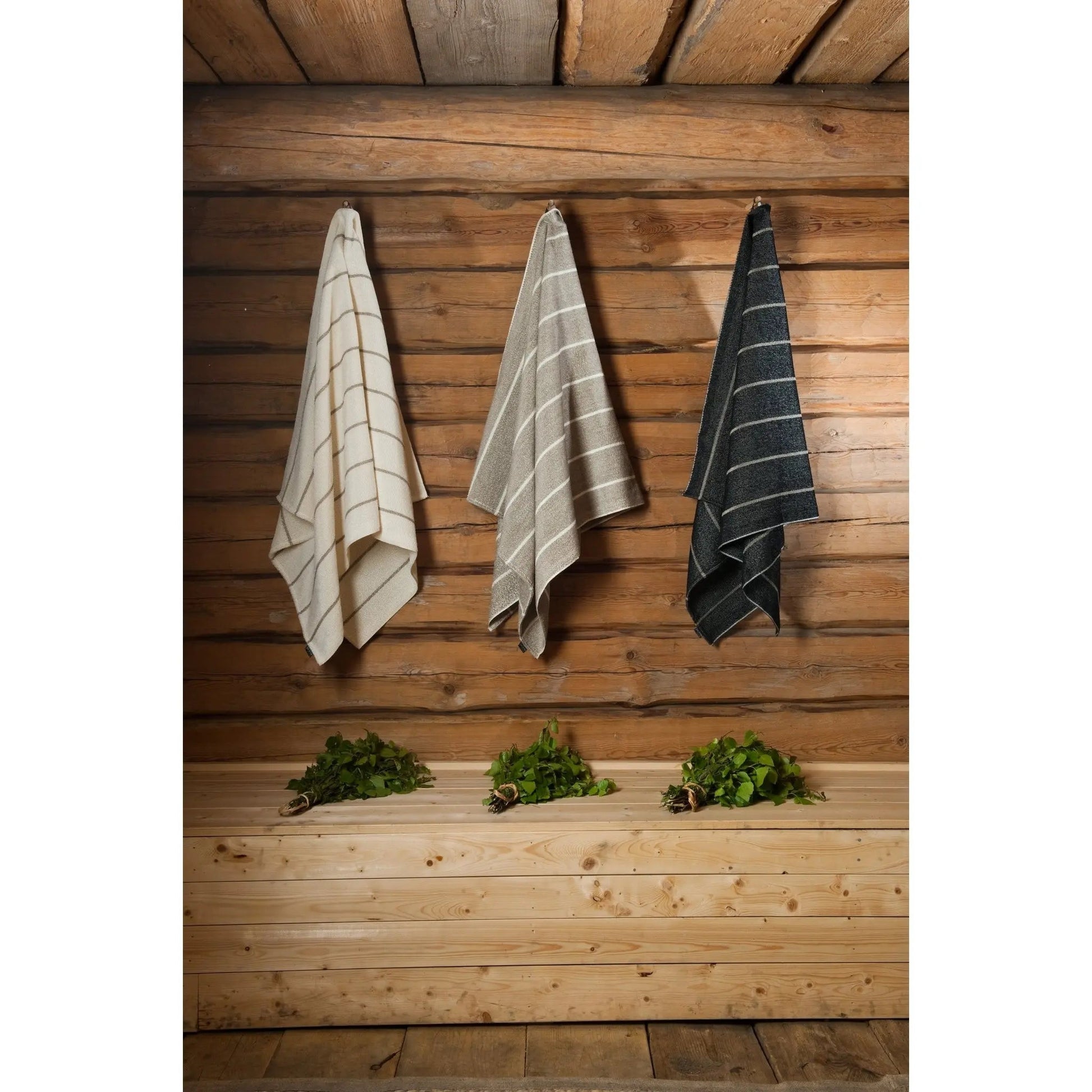 Liituraita Terry Linen Towel by Jokipiin
Translation missing: en.products.product.price.regular_price
$134.00
Translation missing: en.products.product.price.sale_price
$134.00
Translation missing: en.products.product.price.regular_price
Product description
Technical Specification
Downloadable Files
If you are looking for the most definitive sauna accessories, look no further than the Liituraita selection, from Jokipiin. This company creates the ultimate in luxury products for your installation, guaranteeing comfort and durability in the varying temperatures of your sauna area.
These bath towels are made of Linen Terry – meaning 70% linen and 30% cotton – ensuring that they soak up an incredible amount of water. This high-quality material has a number of different advantages over lower quality products. Over time, these towels become gentler, softer, and even whiter over time – rather than yellowing. It is hypoallergenic, as well as being an incredible microclimate for the skin, ensuring those who have sensitive skin will truly be able to appreciate the
value of this product.
Coming in a variety of colours, this towel will serve you for much longer than its cheaper counterparts, while always maintaining the quality one would expect from true Finnish masters of their craft.