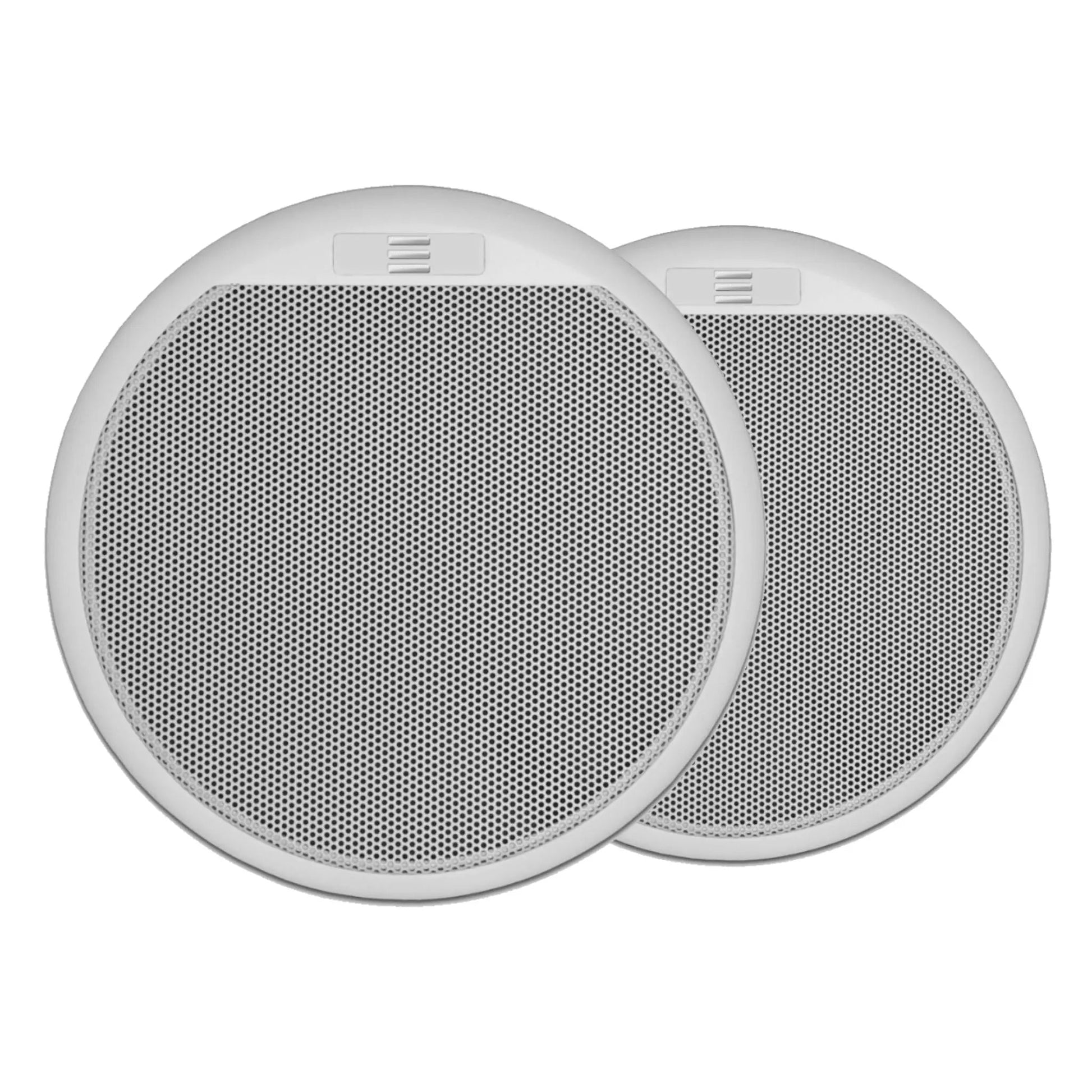 Waterproof Sauna & Steamroom Loudspeakers IP65 & 60W (Pair)
Translation missing: en.products.product.price.regular_price
$345.00
Translation missing: en.products.product.price.sale_price
$345.00
Translation missing: en.products.product.price.regular_price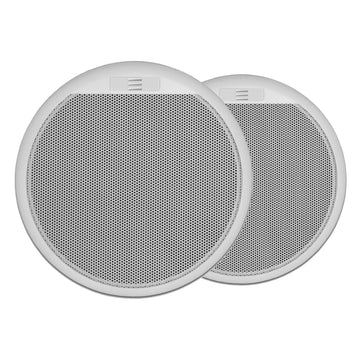 Waterproof Sauna & Steamroom Loudspeakers IP65 & 60W (Pair)
Translation missing: en.products.product.price.regular_price
$345.00
Translation missing: en.products.product.price.sale_price
$345.00
Translation missing: en.products.product.price.regular_price
Product description
Technical Specification
Downloadable Files
This waterproof pair of 6.5" speakers is suitable for audio installations into wet and humid environments that require high-end yet discreetly presented speakers. 
They can be used in challenging temperatures up to 95°C ideal for steam rooms and saunas. 
The speakers are IP65-rated and are suitable for use in chlorine-rich and salt-water environments, making them perfect for a wide range of environments such as bathrooms, swimming pools, boats, and other marine environments alike. 
The low impedance loudspeakers operate on 8 Ohms with an RMS output of 60W. They have a slick finish to suit modern installs, and thanks to a fully plastic housing and stainless steel grille are an absolute guarantee against rust. 
Please use a certified electrician to wire these products into your sauna & spa environments. 
We recommend an installation of these speakers at smaller or equal to 1m height in its determined environment.
Rated RMS power: 30W
Music power: 60W
Impedance: 8Ohm
Frequency response: 70Hz to 20KHz
SPL 1W/1m in dB: 88dB
Dispersion (at 1kHz, 2kHz, 4kHz, 8kHz in degrees): 180°,180°,90°
HP filter built-in: Yes, HP on tweeter
Woofer/Tweeter size: 61/2 inch
Color: White
Chassis Type: Plastic
Grille material: Stainless Steel
IP classification: IP65
Max operating temp: 95°C
Removable grille: Yes
Outside diameter: 190mm
Depth: 60mm
Cutout: 146mm
Weight: 1kg
For speaker cables and a suitable bluetooth amplifier, please utilise the underlined links.