OUR SERVICE


As a family business we do what we do because we really care about doing sauna properly. We have a genuine passion and enthusiasm for this relaxing, enjoyable and incredibly healthy experience. We have made it our mission to be the foremost specialists in authentic Finnish sauna. We pride ourselves on our exclusive relationships with many of Finland's highest quality sauna equipment and materials producers. We choose to only work with brands that share our vision for beautiful, durable and sustainable saunas.
Our bespoke sauna design and installation service is like no other. We provide a highly tailored, supportive and curated design process to ensure your dream sauna becomes a reality. Our aim is to help you navigate the near limitless design options and material combinations, tailoring everything to your sauna space and all whilst ensuring that the key principles of Finnish sauna construction are followed to maximise enjoyment.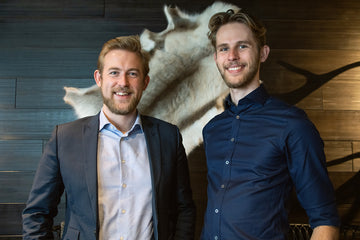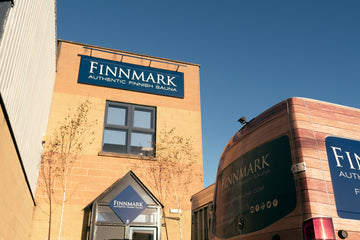 The Finnmark story starts over 10 years ago when our founders Jake and Max first discovered the joy of traditional Finnish sauna. They had spent time in Finland and came to love the steamy, relaxing and healing sauna experiences they had found commonplace there. Sauna is something that is enjoyed over the course of several hours and not simply tolerated for 10 minutes after a workout. They wondered why so few saunas in the UK gave credence to this, why so many here were such poor appropriations of the real deal! Over the years our team have invested tirelessly into researching the key facets of 'the perfect sauna design' and ensuring all of our sauna installations remain true to the principles and mechanics of Finnish sauna construction.

In our research we came to find that in the UK, sauna building is a concerningly underregulated industry, especially given that it is a highly specialist space. There is very little to prevent materials that are not safe for use in a sauna, being fitted by inexperienced builders or generic pool and spa companies. Many of whom are completely unaware of the serious safety issues using these materials causes.
We have sadly seen companies using materials that will break down and are hazardous to your health at temperature such as regular PIR insulation foams, that off-gas toxic fumes at high temperatures, instead of specialist ones designed for sauna temperatures. Too often we see  unventilated saunas with insufficient air turns per hour that makes for stuffy and unpleasant usage. We have also seen installations with serious fire risks caused by poor design consideration for things like minimum safety distances to combustible materials from heaters. All this, coupled with a troubling rise in the use of poorly built equipment from the Far East. It's sad to say, we get a steady stream of work replacing saunas that weren't built right the first time – so why not do it once and do it right, the Finnmark way.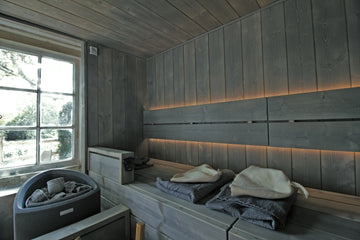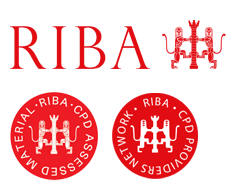 We distinguish ourselves by welcoming and campaigning for greater regulation in our sector. We pride ourselves on working to the strictest standards in the world, the Finnish building regulations, we do this out of choice, as it creates a much safer, more enjoyable and far more durable product. We are the only RIBA (Royal Institute of British Architects) Certified CPD providers for sauna construction and installation, which means we are the ones that architects turn to in order to learn how it should be done.
We are the first international members approved by Sauna From Finland, and have won awards and been featured in the press for our commitment to quality and design.
Our team will work with you to create the perfect sauna design for your needs, taking the guesswork out of what is a highly specialist product. From our detailed design presentation documents you will see exactly what it will look like before a single board is laid. This gives you the freedom to decide all facets of your sauna design and installation, whether modern or traditional, light or dark, big or small. Finnmark Sauna will be with you every step of the way, helping you build your dream sauna.
We were really blown away!
We were really blown away by the quality of our sauna installation. We initially got quotes from several other companies but none could match the sauna spec, quality of the materials and the beautiful design that Finnmark did for us. Their installation team were professional, conscientious and timely. Thanks for our wonderful sauna!
As a Finn I have to say I am truly impressed
It was impossible to find someone in the UK who actually knows how to do a sauna properly, or so I thought! Finnmark have transformed our wet room space with a large sauna that me and my whole family love using, almost daily. With proper attention given to ventilation and a large heater that we can pour water on - as it should be. Absolutely every millimetre of the space has been designed with thought and consideration, creating a space that I am not ashamed to say, is far better than my families sauna back home.
Nobody else knows how to build high quality finnish sauna except Finnmark
I have visited Finland and know what it means to do sauna properly! There seems to be no one else that knows how to build high quality Finnish sauna except Finnmark. They designed and built my sauna to my requirements, being very supportive, and not pushy at all.
Mrs G. McGillicuddy, Fife
GET IN TOUCH
Leave us your contact details and we'll get in touch with you.