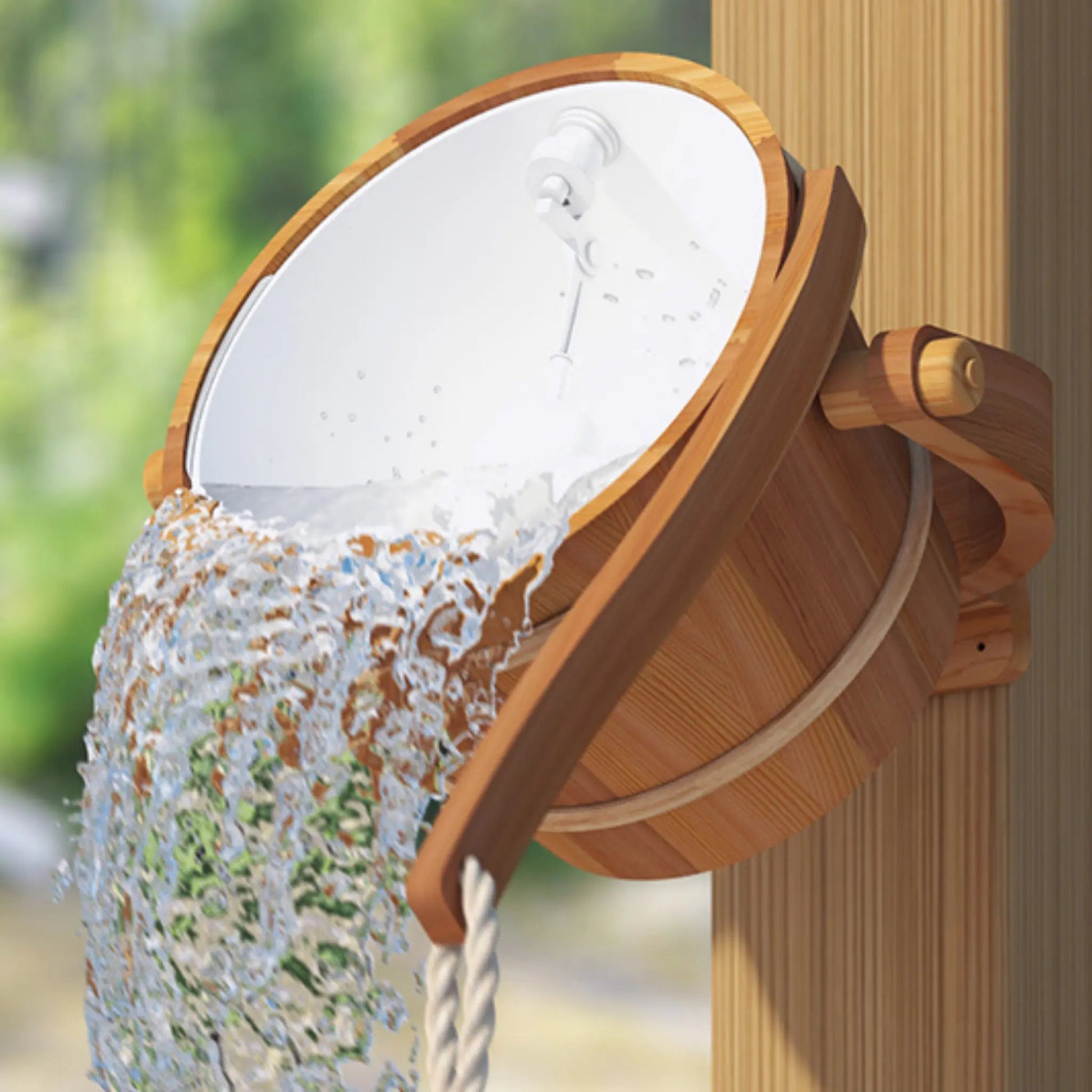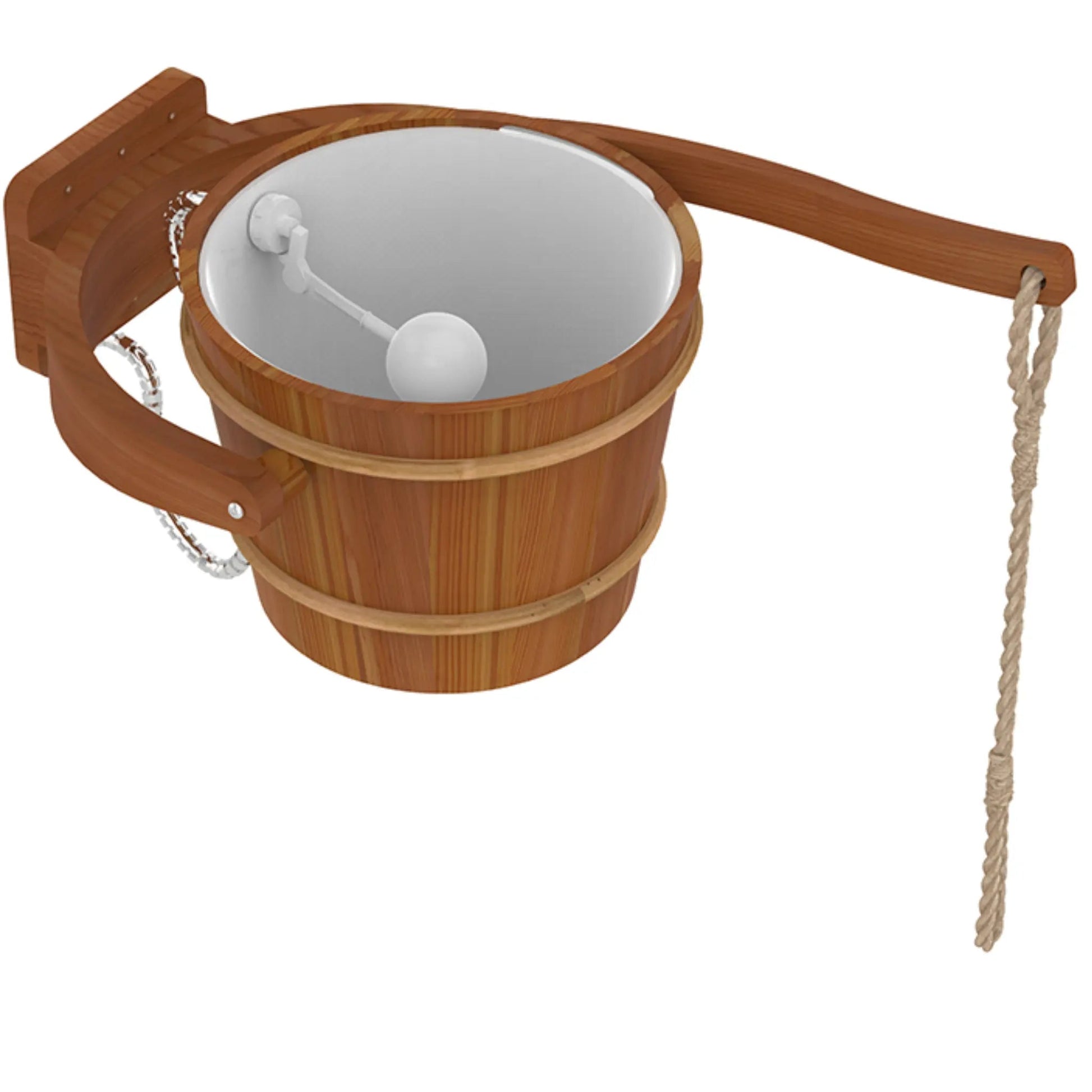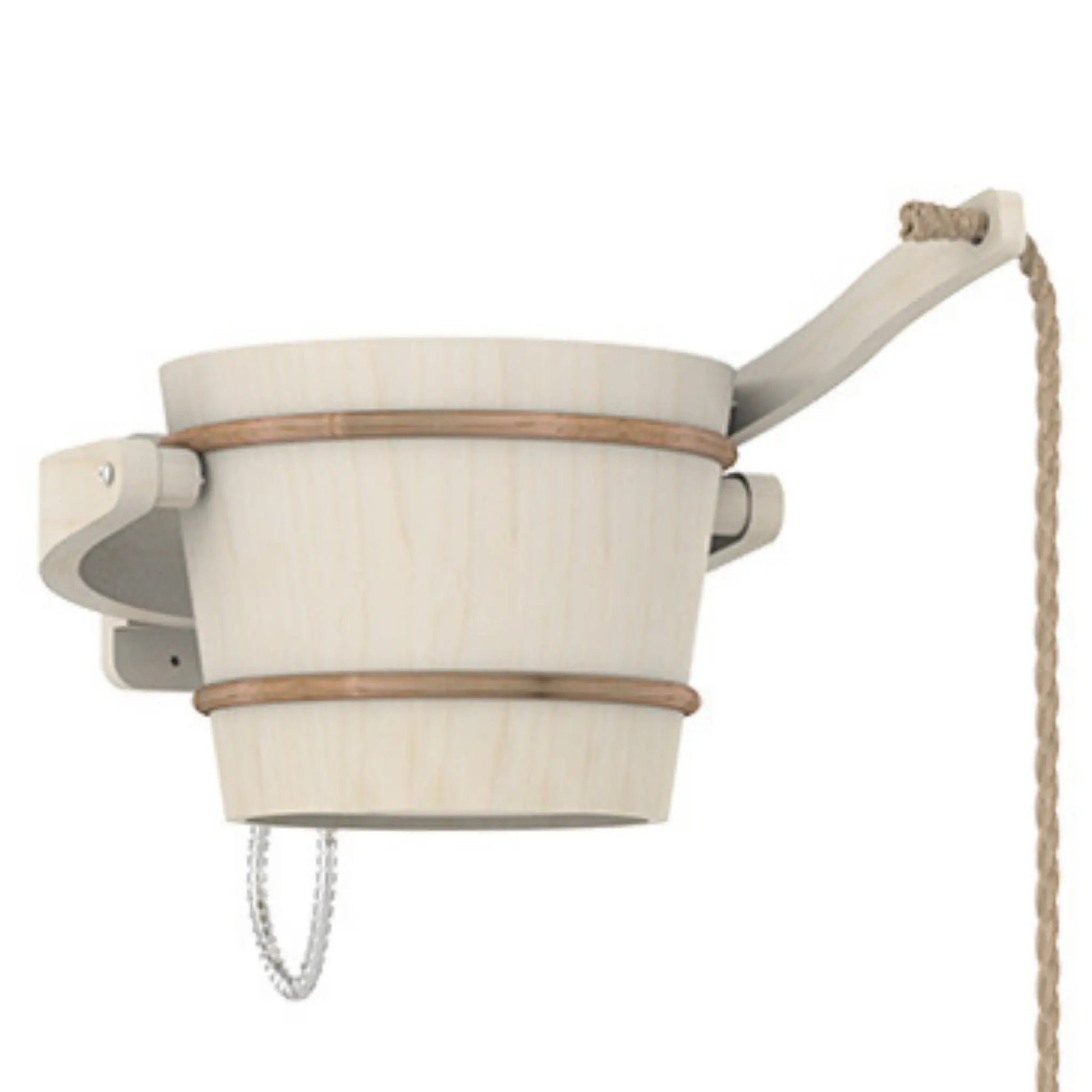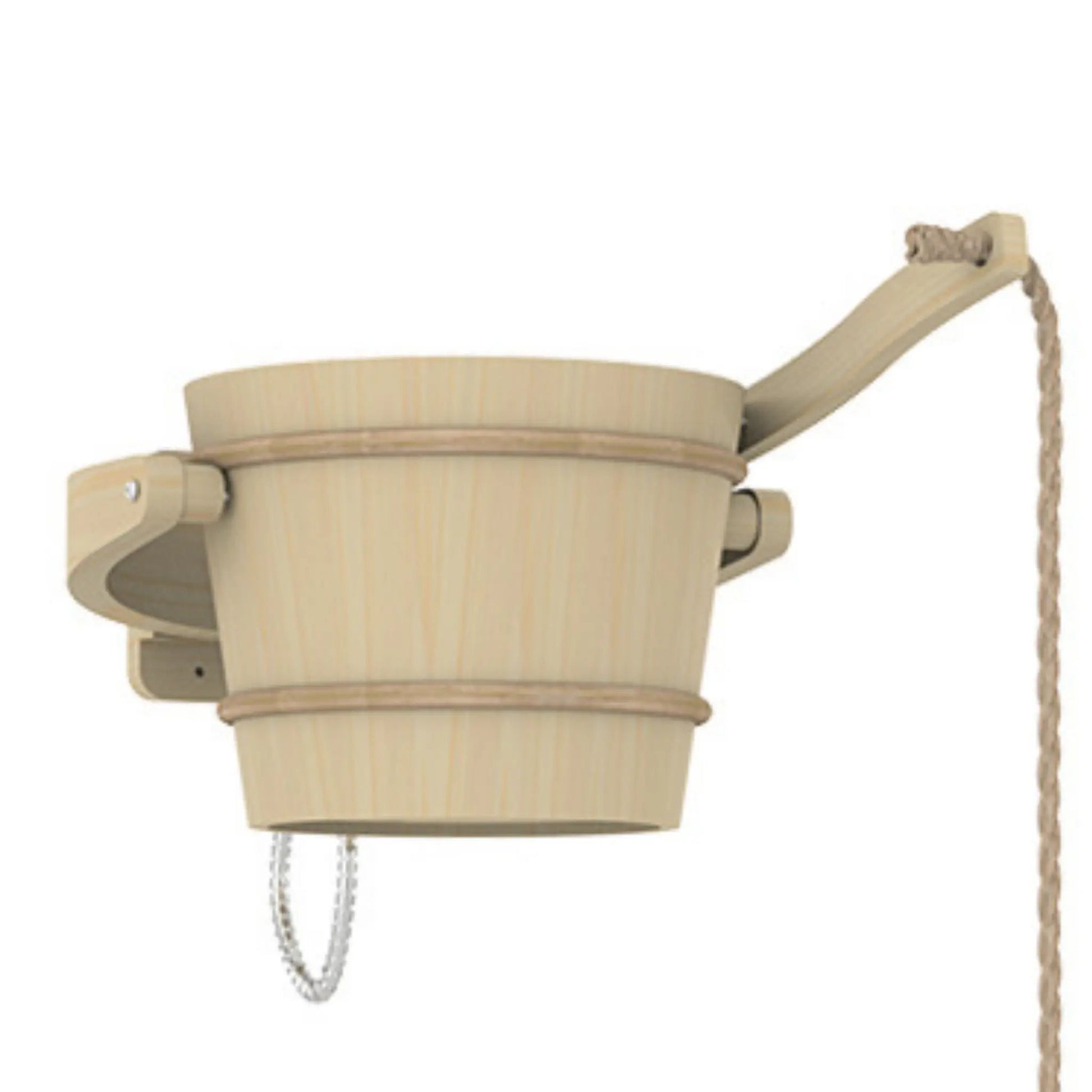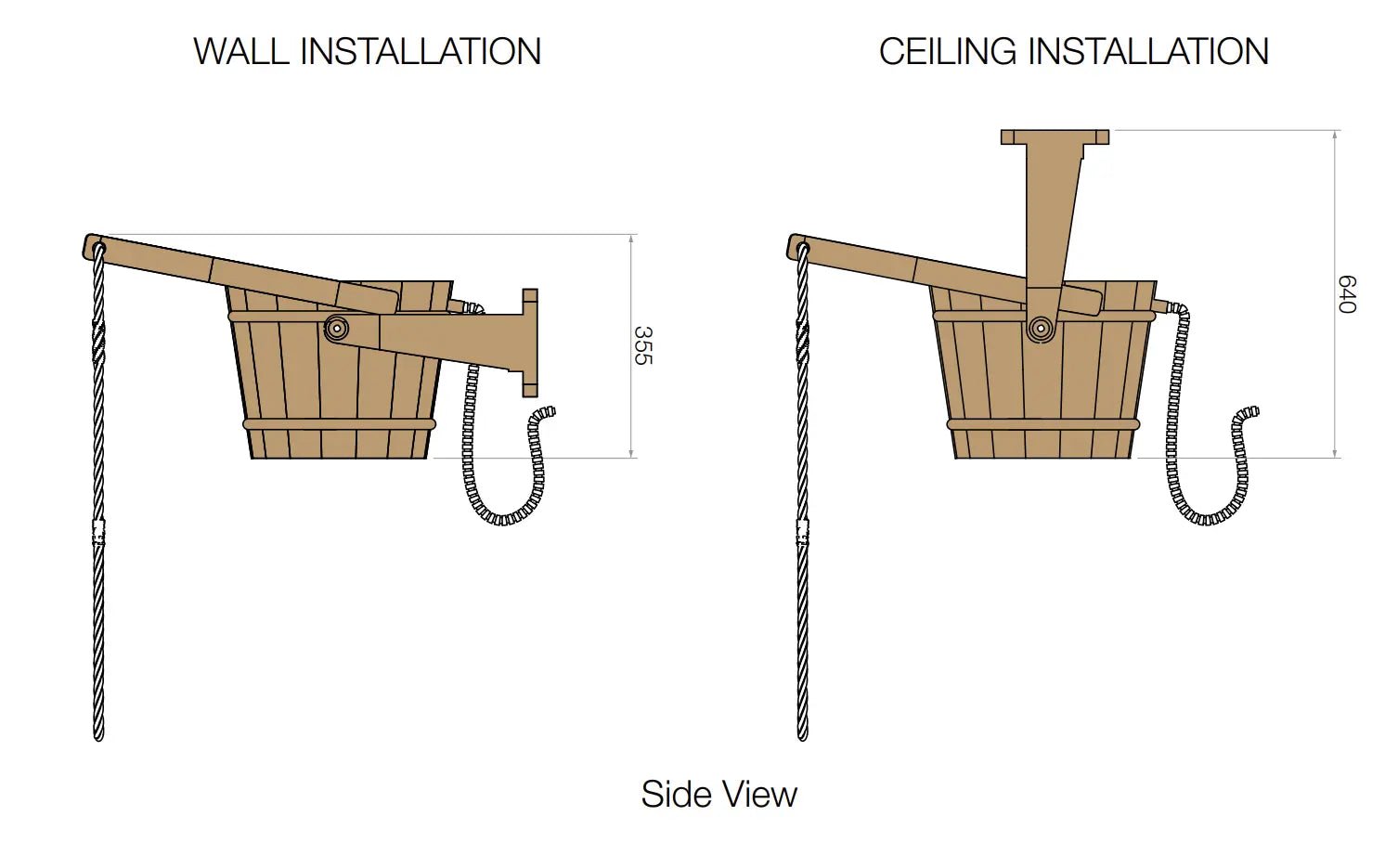 Luxurious Waterfall Effect Pail Shower (18 Litres)
Translation missing: en.products.product.price.regular_price
$277.00
Translation missing: en.products.product.price.sale_price
$277.00
Translation missing: en.products.product.price.regular_price
Product description
Technical Specification
Downloadable Files
Pail showers are a great way to complement your sauna bathing. It pours 18 liters of water directly over your head to let you experience a 'waterfall effect'. After pulling the lever, water will automatically be refilled into the pail. A fun and refreshing way to have a never ending splash of water!
Dimensions: 
Size: 715mm x 500mm x 800mm
Volume: 18 Liters
Hose: 1/2" Thread
Plastic Insert to prevent wood from rotting, Rope and Hose
Choose between a Cedar, Aspen and Pine timber type.
It comes connected to a lever, hose and float valve. Its arc shaped holder design gives more possibilities to place shower either on the ceiling or to the wall. Pail shower is suitable for indoor or outdoor use. The hose needs to be connected to a water inlet so when water is flushed out, the pail will automatically be refilled.