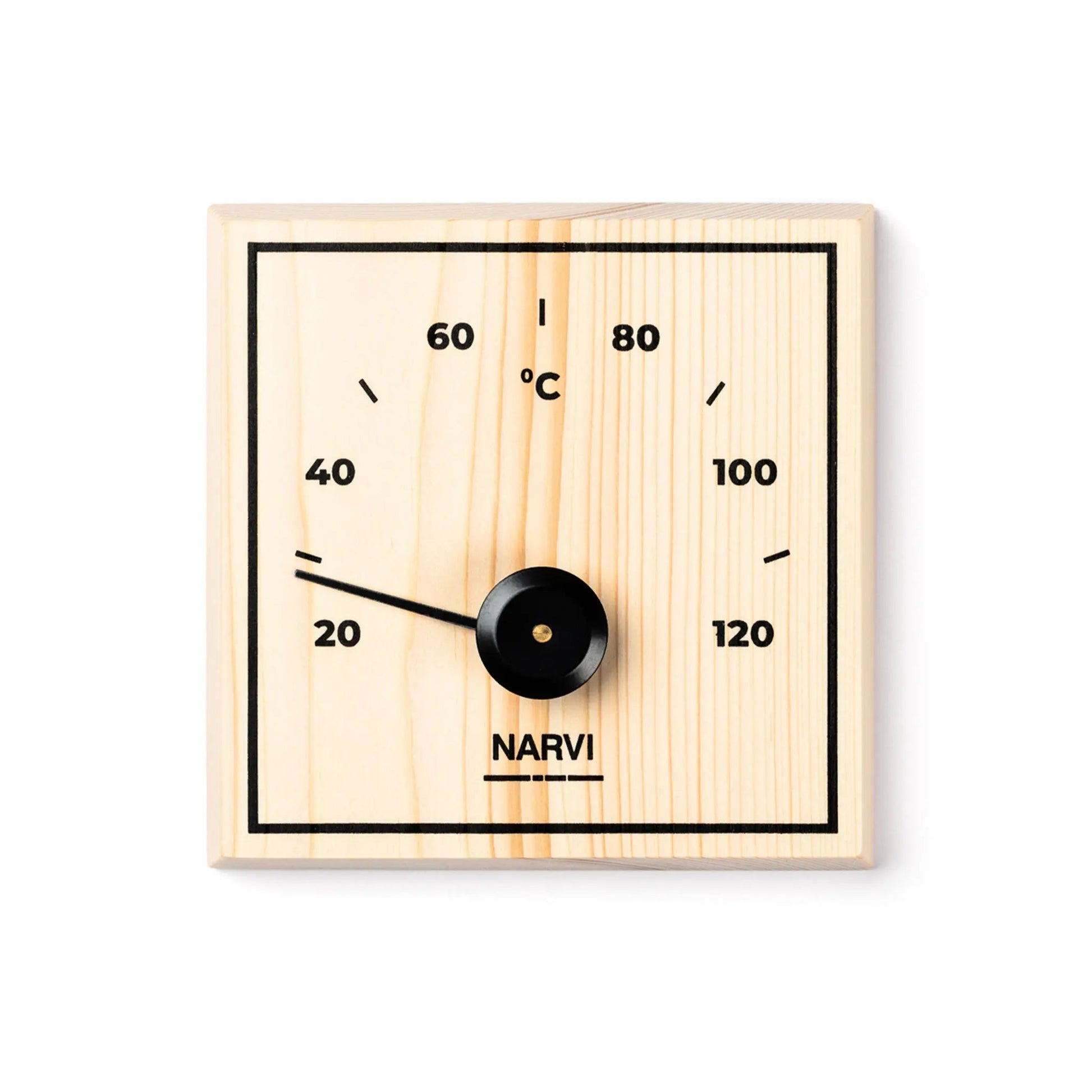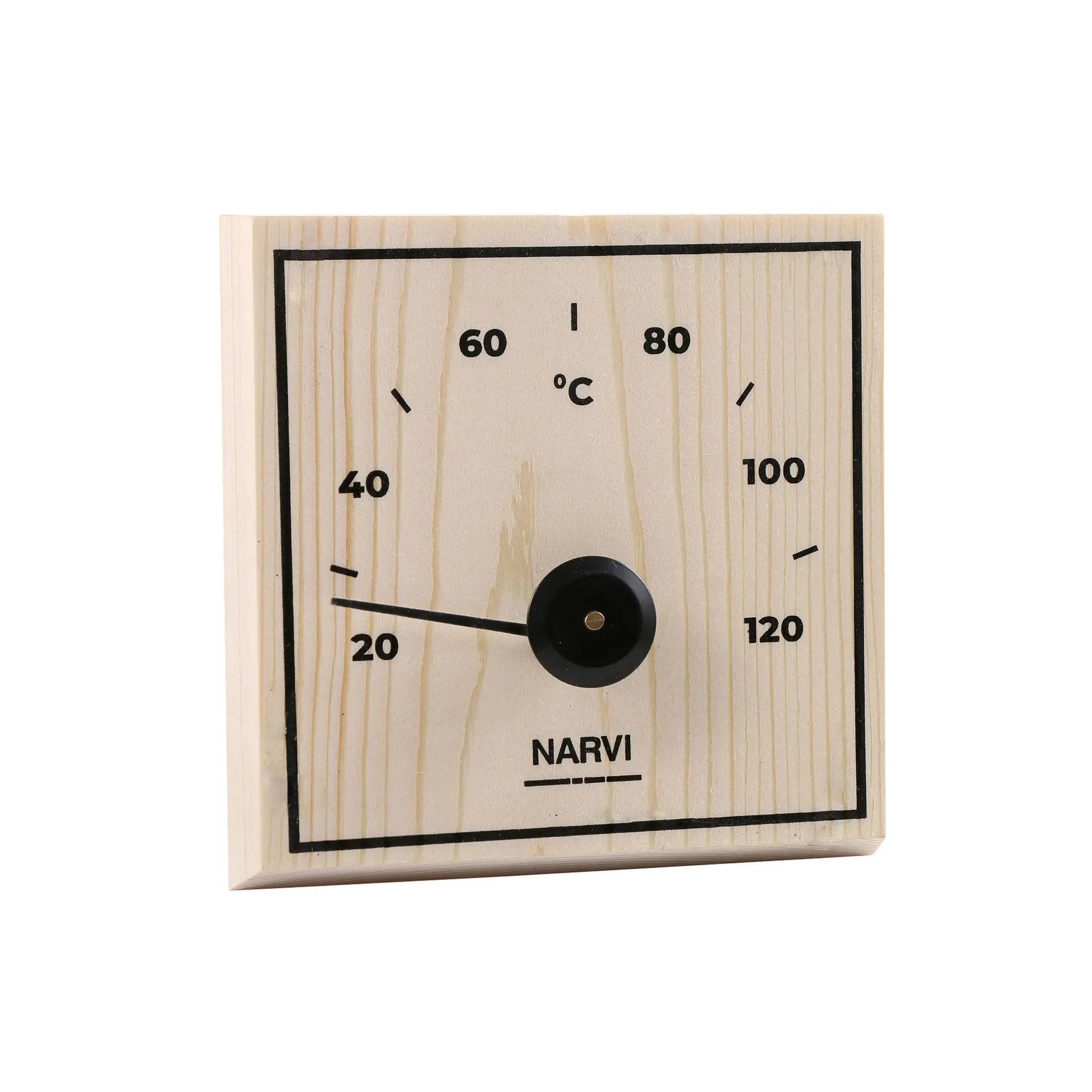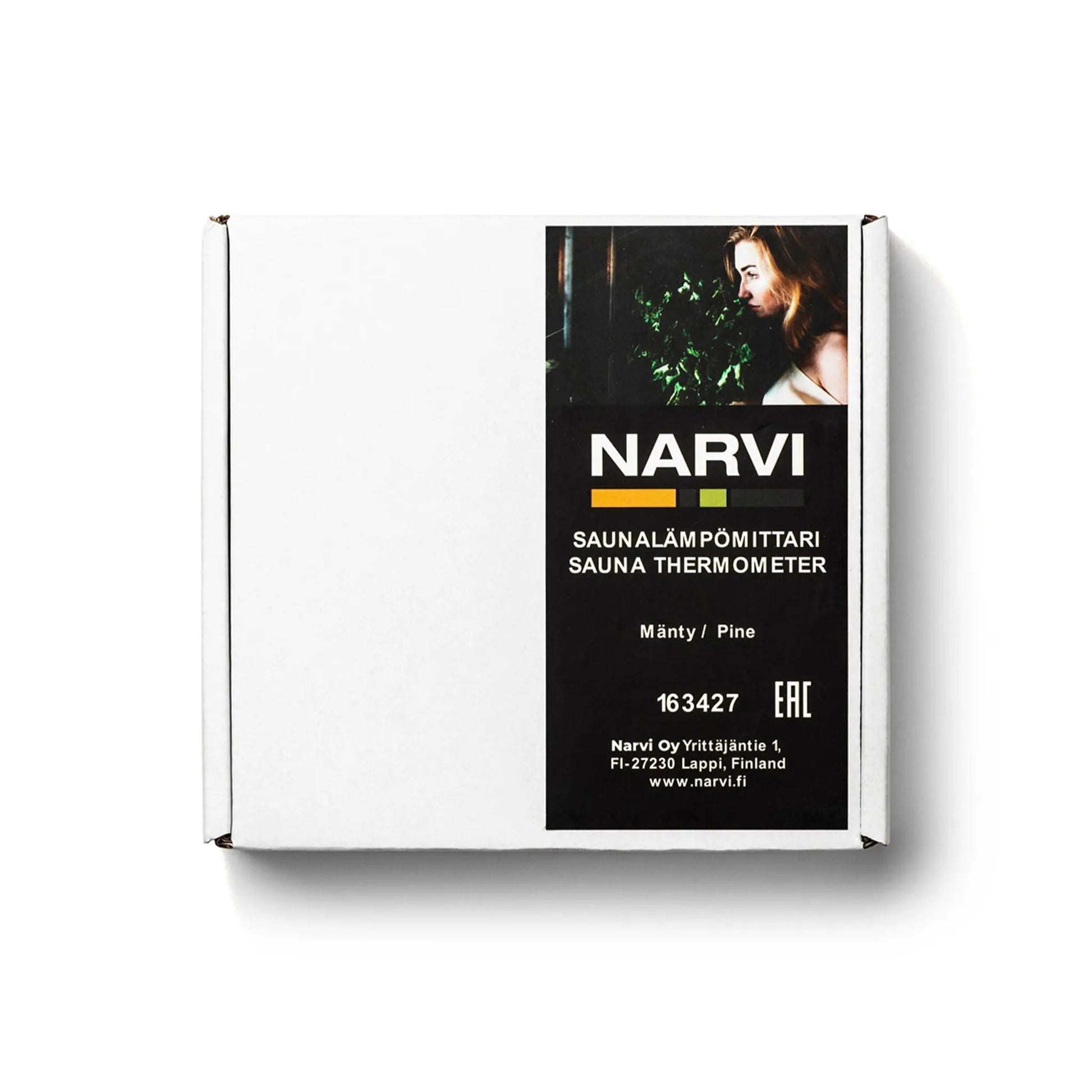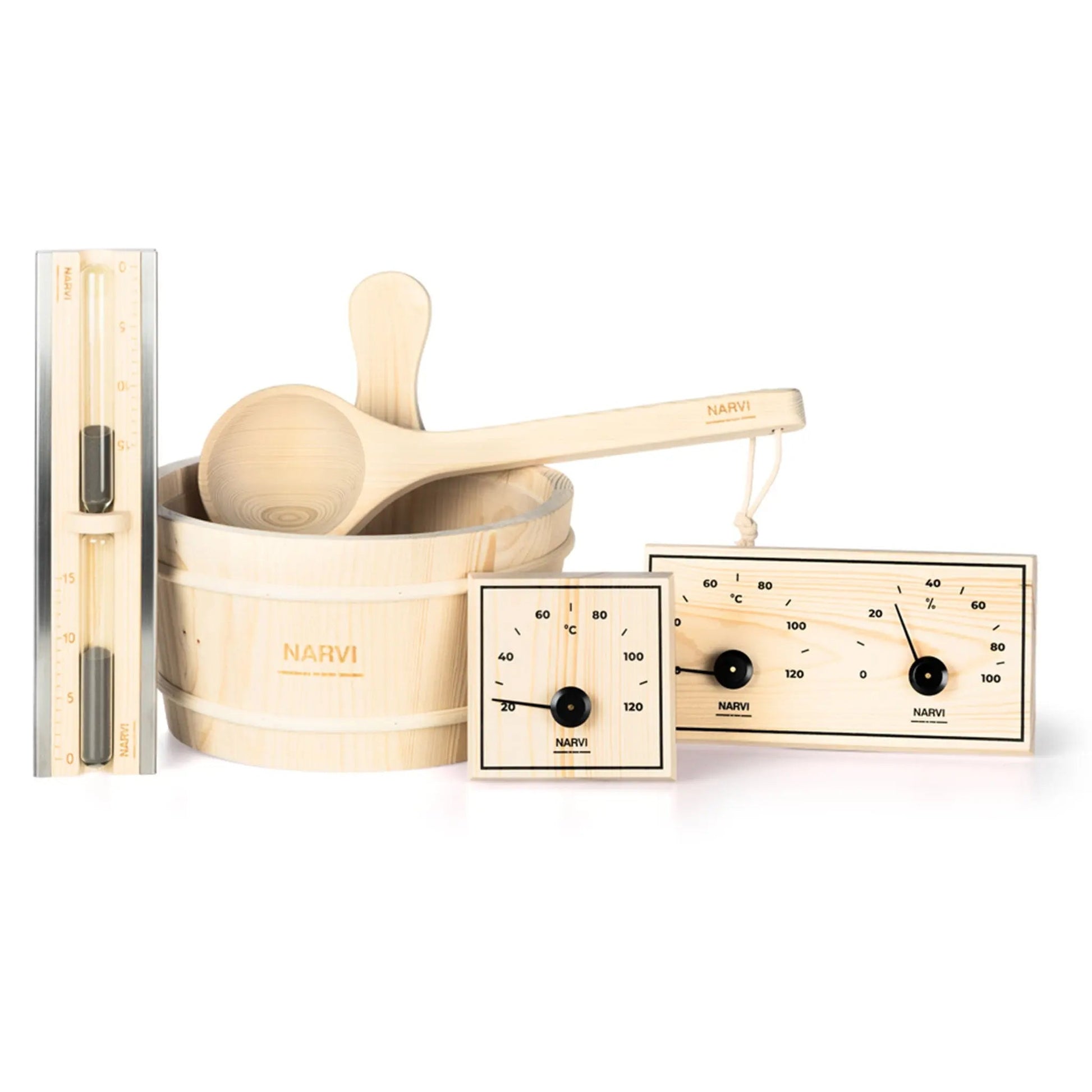 Narvi Square Pine Wood Thermometer
Translation missing: en.products.product.price.regular_price
$27.00
Translation missing: en.products.product.price.sale_price
$27.00
Translation missing: en.products.product.price.regular_price
$36.00
Narvi Square Pine Wood Thermometer
Translation missing: en.products.product.price.regular_price
$27.00
Translation missing: en.products.product.price.sale_price
$27.00
Translation missing: en.products.product.price.regular_price
$36.00
Product description
Technical Specification
Downloadable Files
Square wood thermometer. Made by Finnish company Narvi who benefit from over 80 years in the industry it's constructed of durable and attractive pine wood.
It helpfully allows you to quickly and concisely gauge the sauna temperature at a glance.
Item Specifications

Size: 11.5cm x 11.5cm x 2.5cm

Colour: Pine
Disclaimer: By their nature, saunas are not an isotherm and will have many different hot and cold spots, even within a small area. It is an unrealistic expectation for coil-based thermometers such as these to have an accuracy comparable to a computer-based digital thermometer. Our thermometers are calibrated within a reasonable range. They are indicative only, and are not sold as a scientific-grade measuring device.