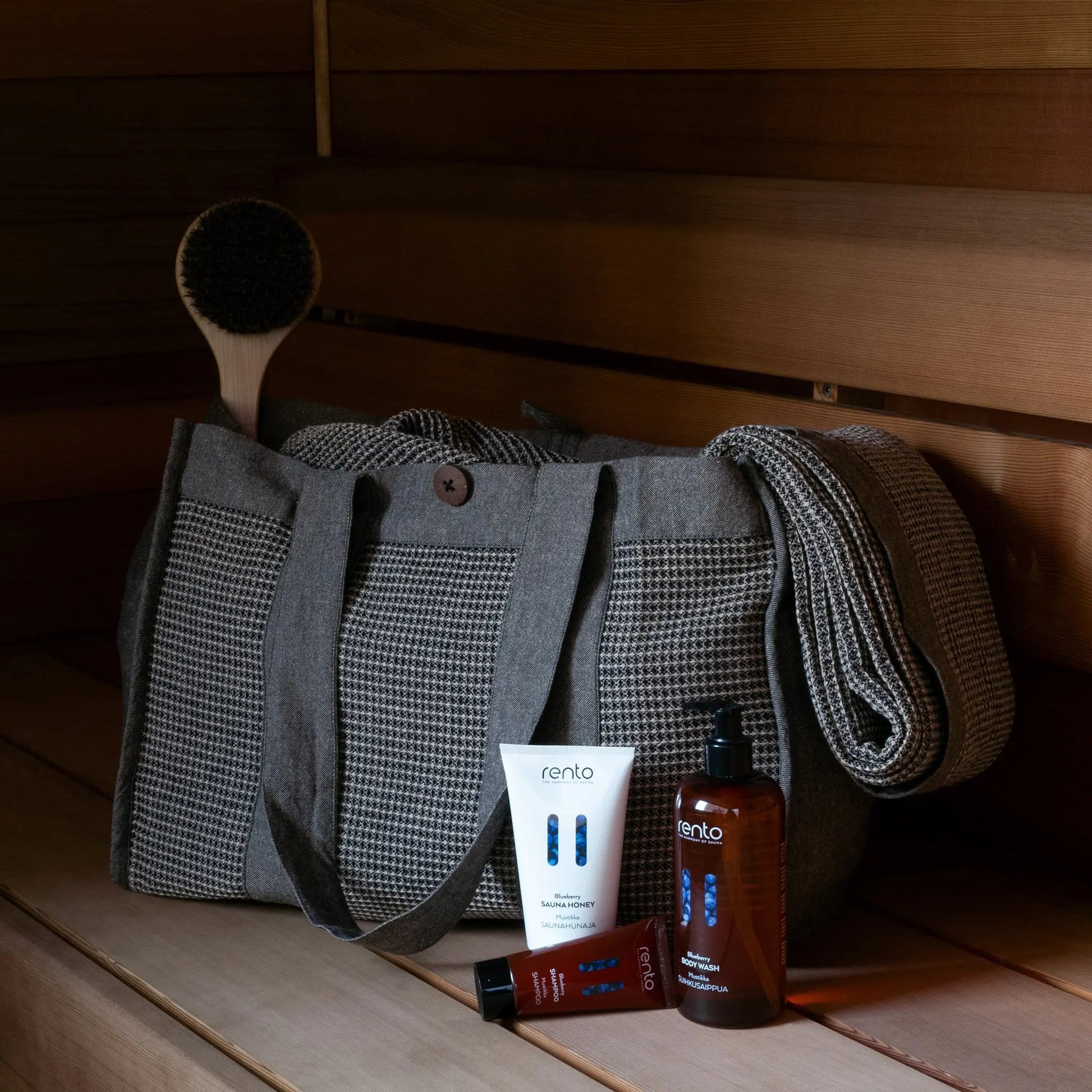 Rento Kenno Sauna Bag Brown
Translation missing: en.products.product.price.regular_price
$25.00
Translation missing: en.products.product.price.sale_price
$25.00
Translation missing: en.products.product.price.regular_price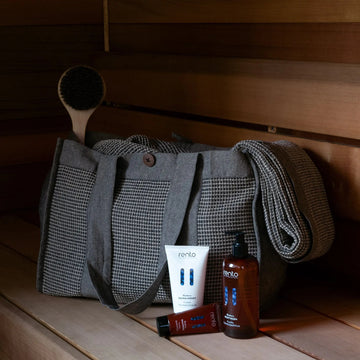 Rento Kenno Sauna Bag Brown
Translation missing: en.products.product.price.regular_price
$25.00
Translation missing: en.products.product.price.sale_price
$25.00
Translation missing: en.products.product.price.regular_price
Product description
Technical Specification
Downloadable Files
A high-quality brown sauna bag made by Finnish sauna specialists Rento. This ideal sized sauna bag can hold all of your essentials including both towels and a change of clothes. It comes with convenient large inside pockets at both ends and with a stunning fastening button made of coconut shell. Kenno sauna textiles are made of recycled cotton and the fabric has a natural softness and vibrant texture. A wide chambray border gives the bag an elegant final touch.
About our Supplier – Rento
Rento has firmly established its roots in the Finnish sauna culture. Their mission is to provide individuals with experiences of relaxation through "the harmony of sauna."  
For over a decade, Rento has been an integral part of the Finnish sauna experience by offering a large range of products that bring nature to your home. The sauna products proudly carry the "Design from Finland" label, and most have the Finnish Key Flag Symbol to indicate Finnish manufacturing.  
Rento sauna offer sauna accessories, textiles and cosmetics to complement an authentic sauna experience. You can browse the Rento collection here.