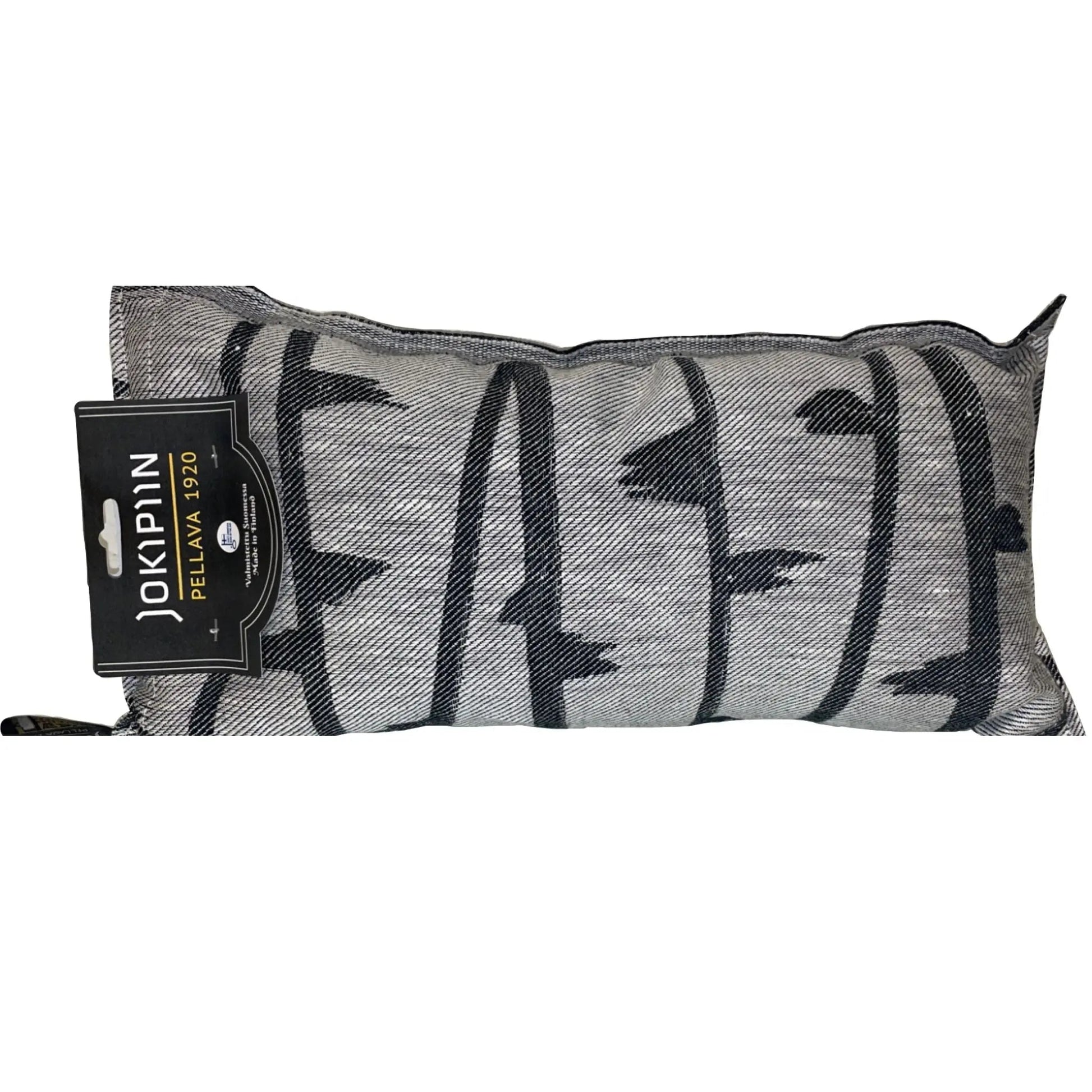 Sauna Pillow Rungot by Jokipiin Pellava White/Black
Translation missing: en.products.product.price.regular_price
$36.00
Translation missing: en.products.product.price.sale_price
$36.00
Translation missing: en.products.product.price.regular_price
$49.00
Sauna Pillow Rungot by Jokipiin Pellava White/Black
Translation missing: en.products.product.price.regular_price
$36.00
Translation missing: en.products.product.price.sale_price
$36.00
Translation missing: en.products.product.price.regular_price
$49.00
Product description
Technical Specification
Downloadable Files
These sauna-safe cushions will make your stay in your sauna even more comfortable. Relax and unwind with these pillows underneath your head or as a back support. Create a stylish sauna environment with matching styles in dark grey/white design.
The pillow bears a pattern of white and black birch tree prints across the surface.
Birch is Finland's national tree. When its leaves fall, the beautiful trunk can be easily seen, which this pattern by Finnish designer Juha Ilén reminisces of.
The filling of our sauna pillows is safe, dust-free and fire-safe Ecosoft recycled fibre (made of PET-bottles), awarded INNOFINLAND prize.
Product Specification
Material: 50% Linen Terry and 50 % Cotton
Filling: Fire Safe and Recycled Ecosoft Filling
Colours: White/Black
Size: 22 x 40 cm