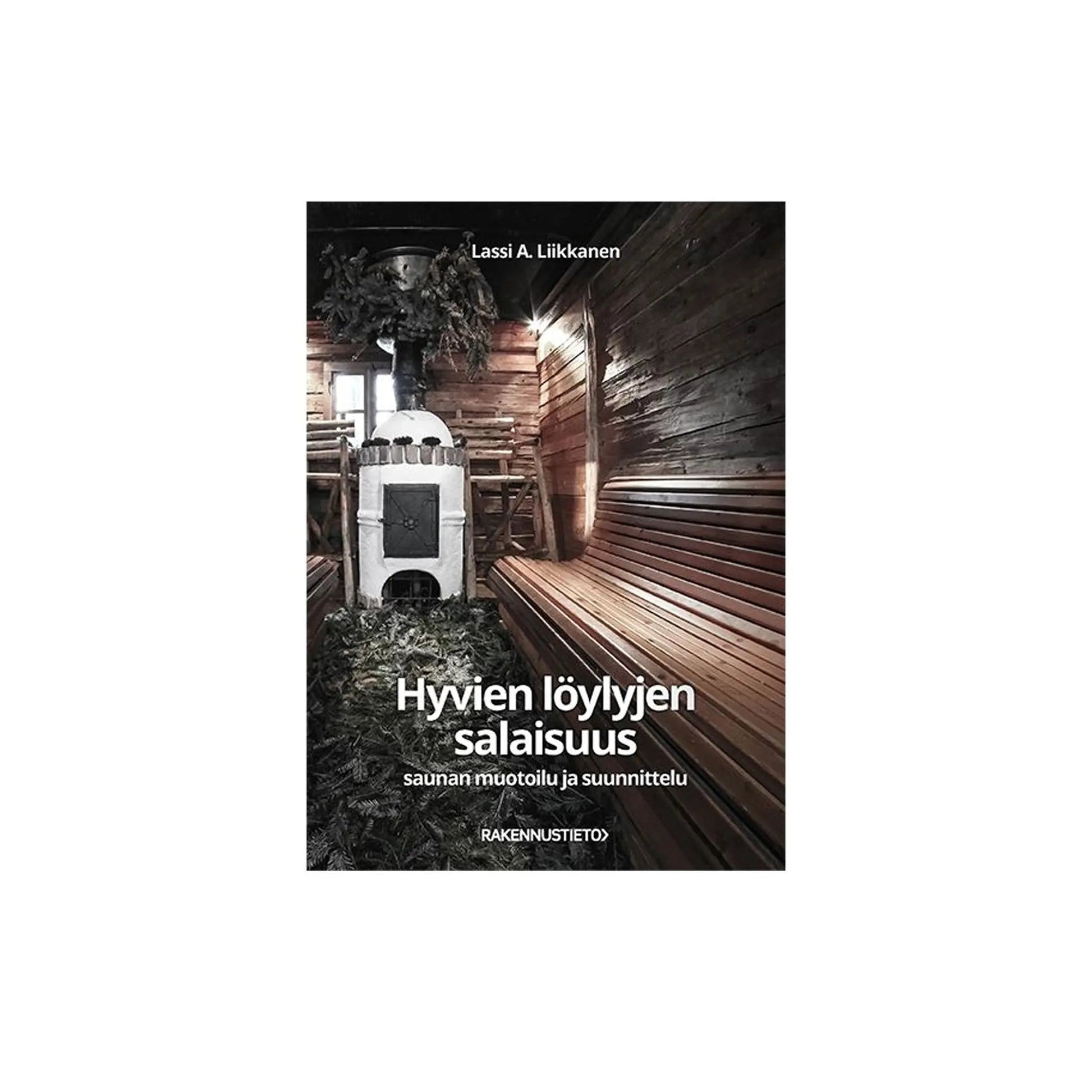 Hyvien löylyjen salaisuus | Lassi A. Liikkanen - Book
Translation missing: en.products.product.price.regular_price
$57.00
Translation missing: en.products.product.price.sale_price
$57.00
Translation missing: en.products.product.price.regular_price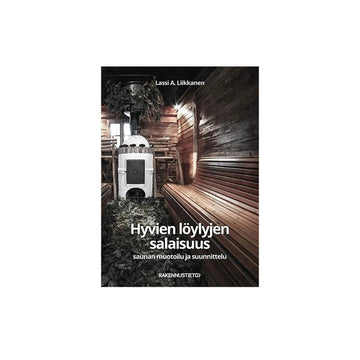 Hyvien löylyjen salaisuus | Lassi A. Liikkanen - Book
Translation missing: en.products.product.price.regular_price
$57.00
Translation missing: en.products.product.price.sale_price
$57.00
Translation missing: en.products.product.price.regular_price
Product description
Technical Specification
Downloadable Files
This book is in Finnish. The 240-page book by Lassi A. Liikkanen contains more than 100 photographs of saunas, illustrations by Satu Laine and pictures taken by numerous sauna people. Its publisher is Rakennustieto and has ten chapters:
Basics of sauna experience

Finnish sauna as a design object

The first element: Heat

The second element: Air quality

The third element: The design of the steam room

The fourth element: Culture and the social environment

Smoke sauna - a special case of the sauna experience

To build, build or buy a sauna dream?

Sauna buildings for the 2020s

Afterword
The book's most significant new content concerns the presentation of ventilation solutions, the innovation history of the Finnish sauna, the modern smoke sauna and the relationship between sauna culture and saunas.
Tanjaniina and Jari Laukkanen have written a short section on the health effects of the sauna, and Juha Telkkinen has given permission to publish the heater drawings in his sold-out smoke sauna book as part of the book. Also included are sauna building drawings designed by four architecture students.
The book could not have been made without the active participation of several experts-: Professor Lasse Viinikka and architect Jorma Mukala did the most work. Smaller but equally important parts are evaluated by professors Hannu Huttunen and Timo Vesala , architects Gina Sundgren , Marko Huttunen and Juulia Mikkola , sauna experts Seppo Leskinen , Teppo Hurme , Janne Nevala , Kimmo Raitio, Vesa Leskisenoja , Heikki Lyytinen , Aleksi Neuvonen , Jarmo Hiltunen and Dr. Pirkka Åman .