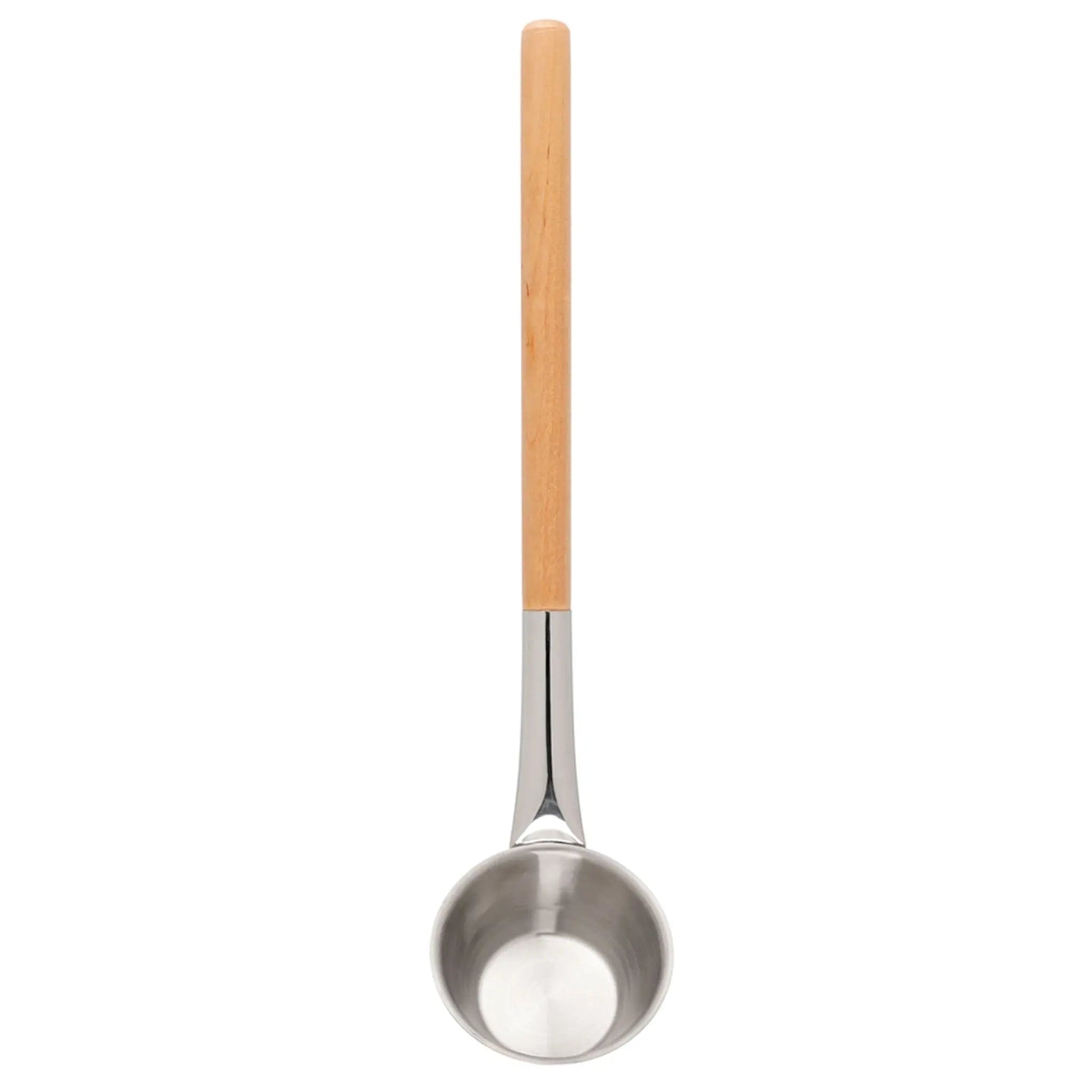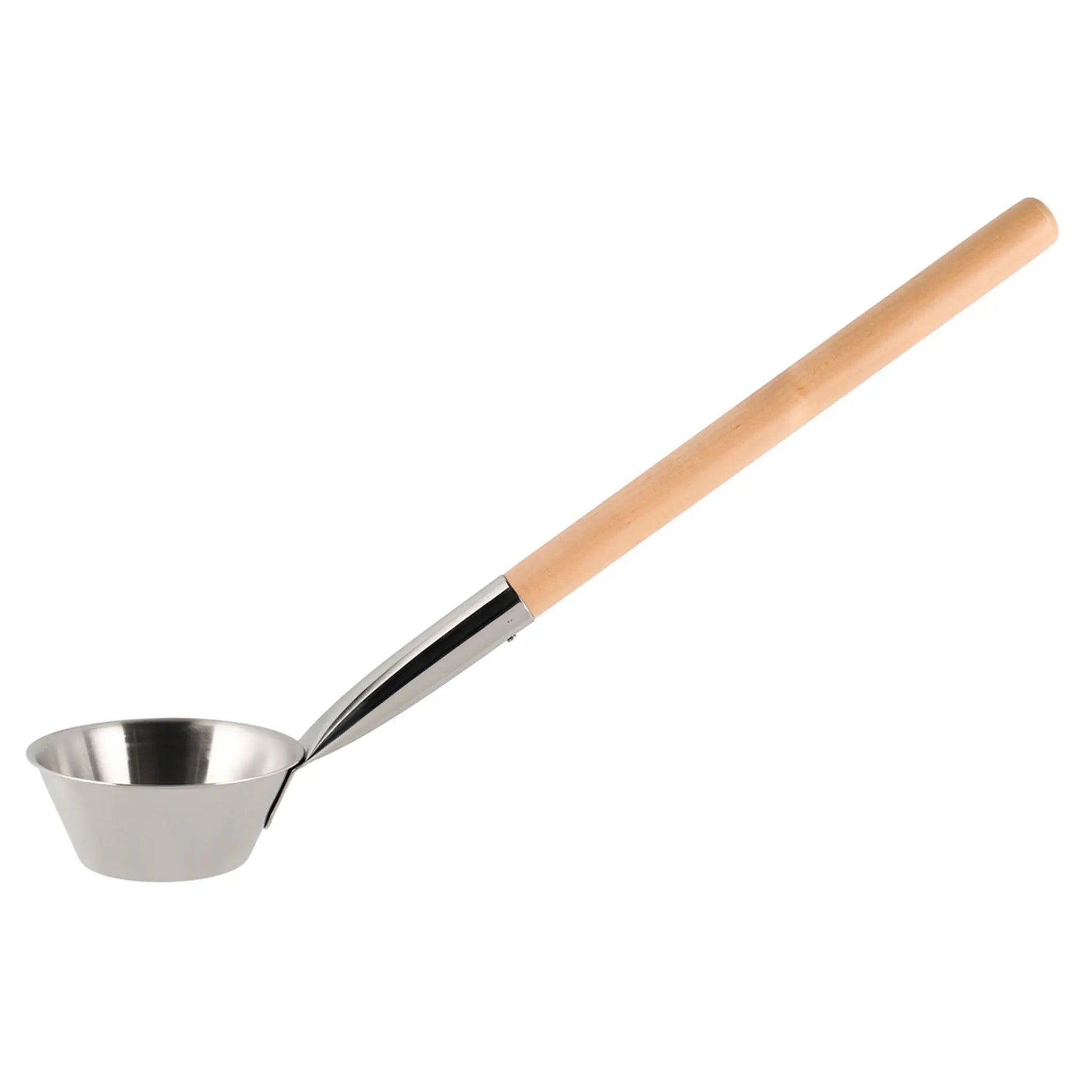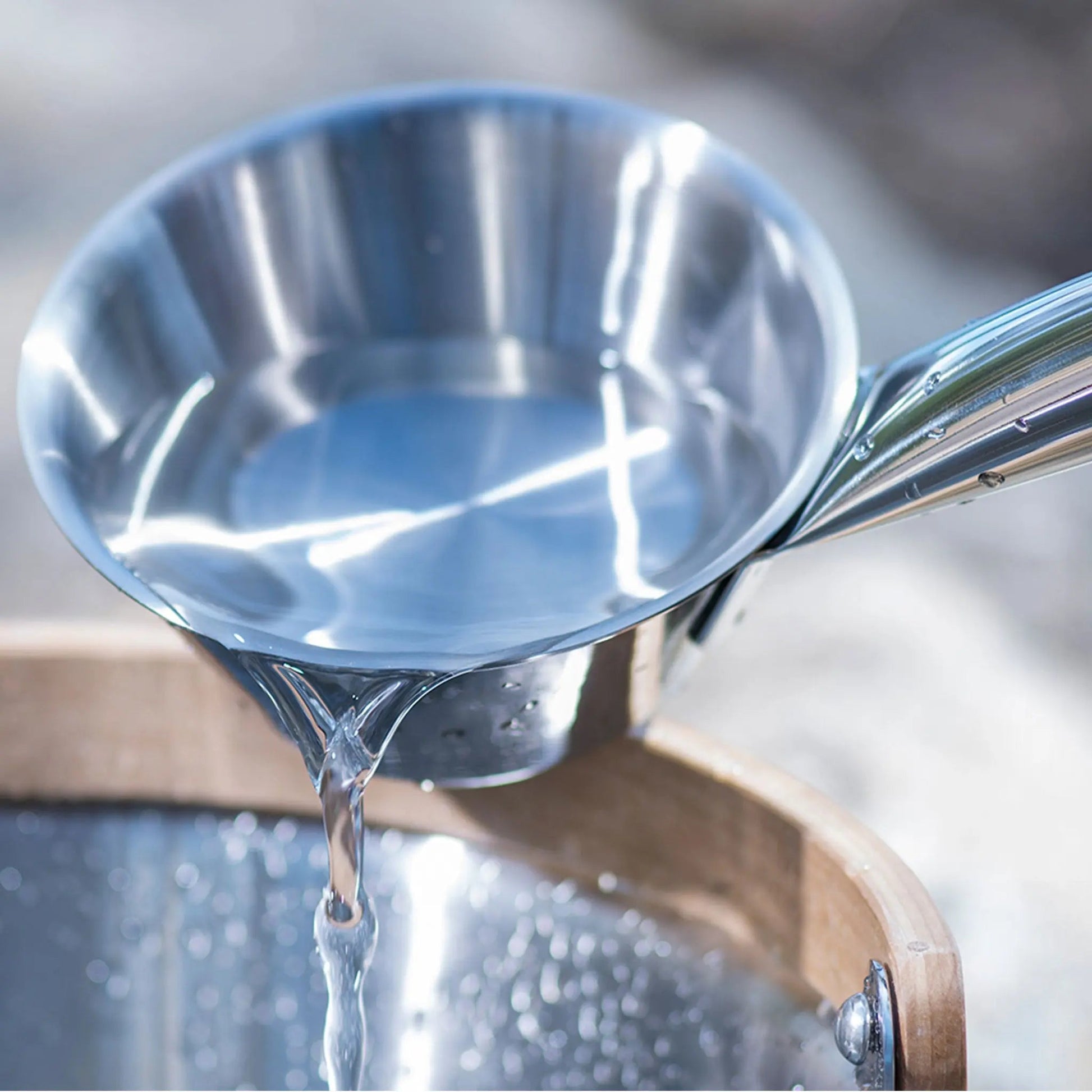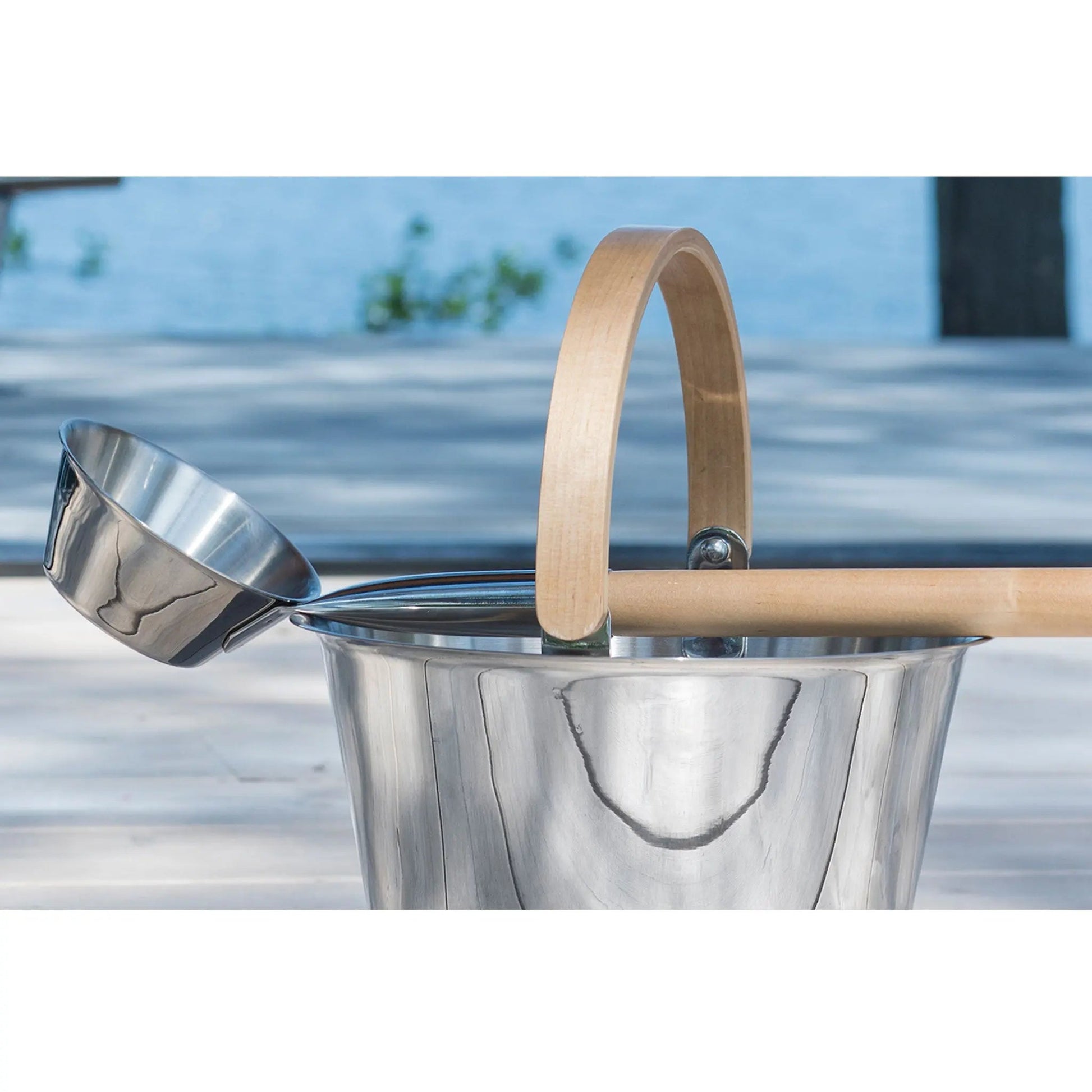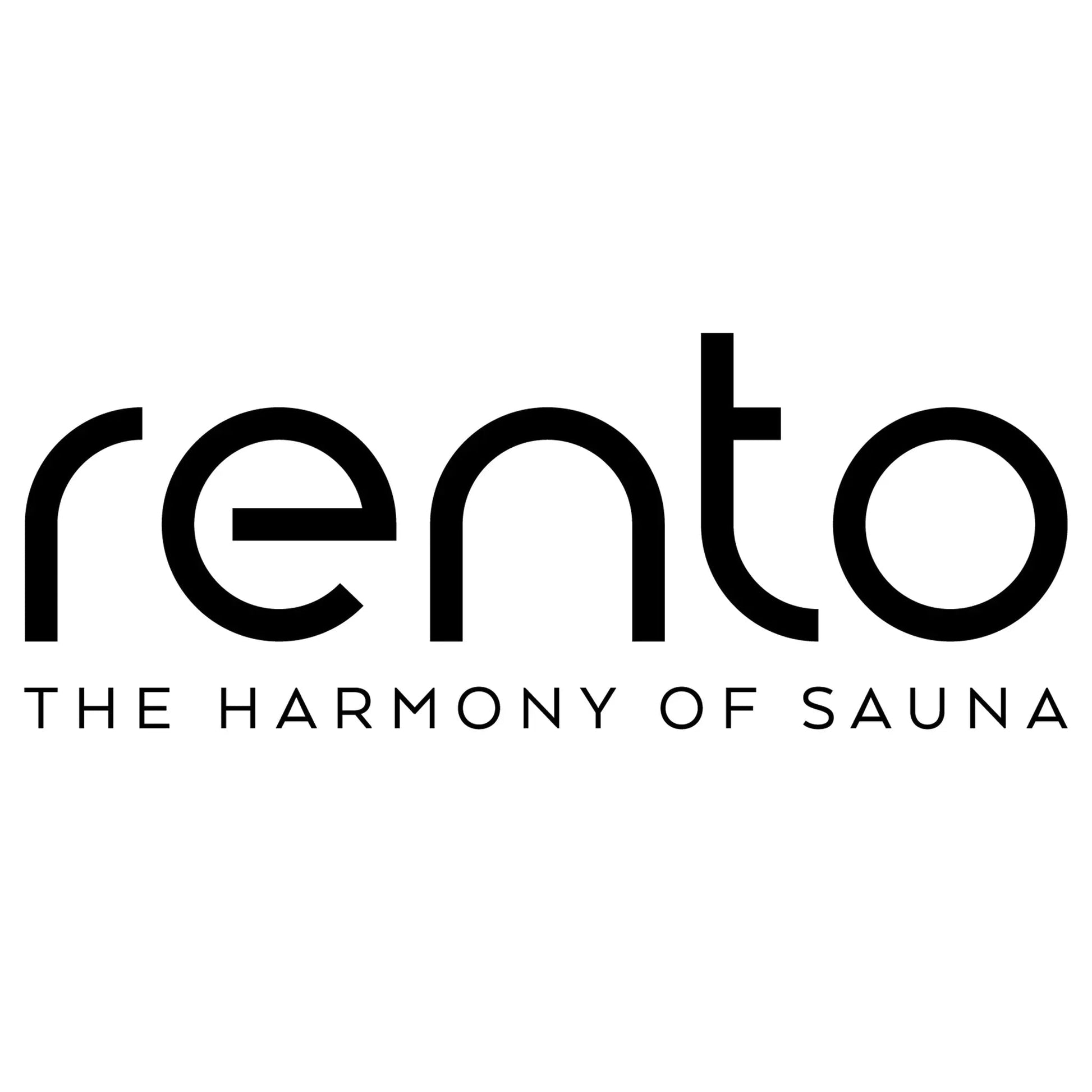 Rento x Harri Koskinen Glossy Steel Sauna Ladle
Translation missing: en.products.product.price.regular_price
$42.00
Translation missing: en.products.product.price.sale_price
$42.00
Translation missing: en.products.product.price.regular_price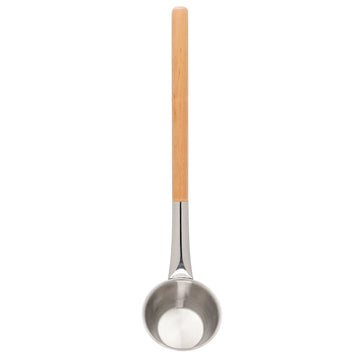 Rento x Harri Koskinen Glossy Steel Sauna Ladle
Translation missing: en.products.product.price.regular_price
$42.00
Translation missing: en.products.product.price.sale_price
$42.00
Translation missing: en.products.product.price.regular_price
Product description
Technical Specification
Downloadable Files
The beautifully simple and stylish Rento ladle by Finnish design pioneer Harri Koskinen is part of the Rento X Harri Koskinen collection. Both are made of stunning high gloss steel with handles crafted of attractive, solid, smooth and hard-wearing birch. 
The ladle is used to pour water from your sauna bucket/pail onto the sauna stones. It can also be used to add sauna scents to the hot sauna stones for a pleasant sauna aroma.

This pail looks great with the matching Rento x Harri Koskinen glossy steel Sauna pail
Item Specification:
Length: ~ 50 cm
Colour: Stainless steel, birch.

Well taken care of, the ladles will keep in excellent condition a long time. Make sure to empty them after use and do not leave them in a hot, humid sauna. Clean the surfaces if necessary with mild, soapy water, using a soft sponge or brush.