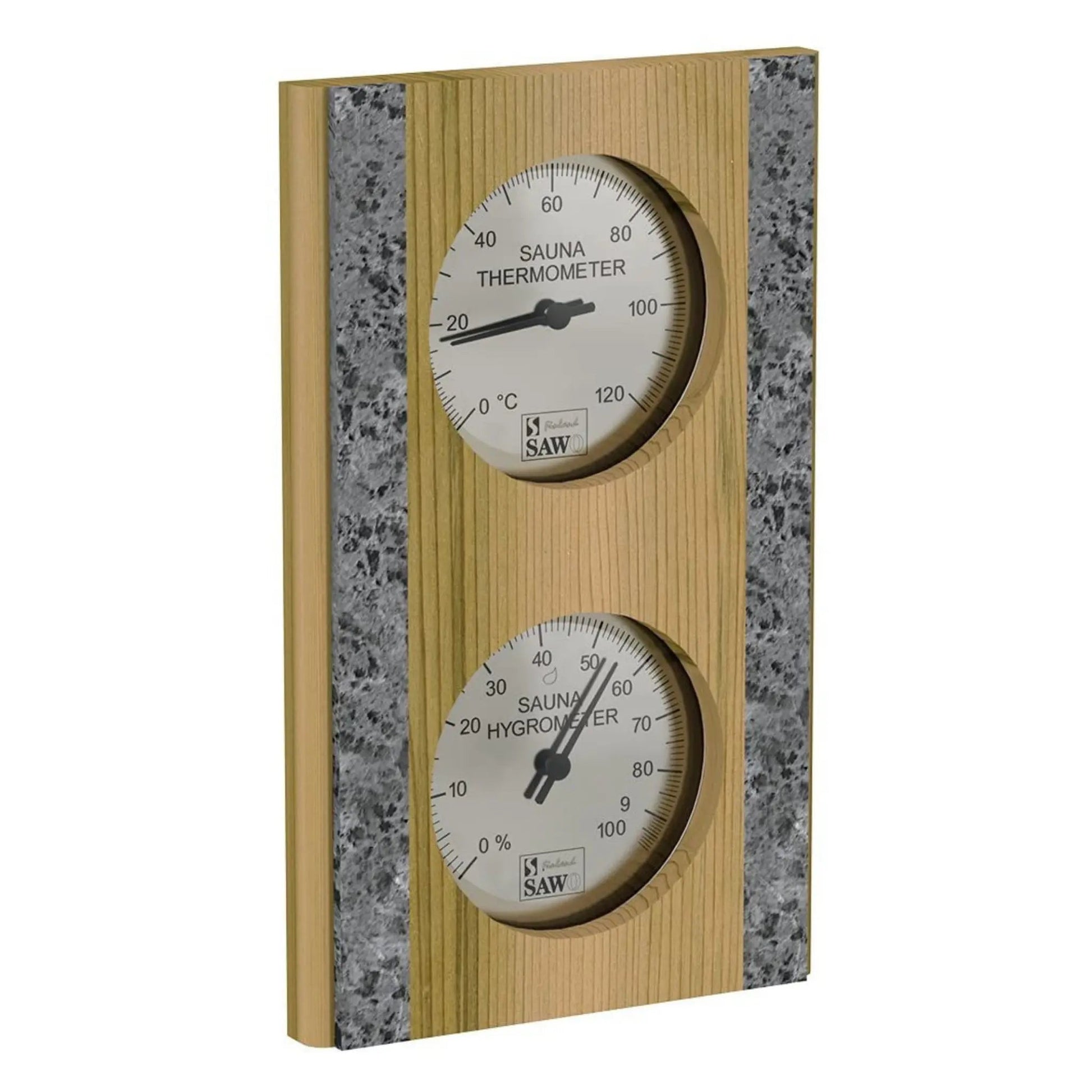 Vertical Sauna Thermometer & Hygrometer Cedar & Stone
Translation missing: en.products.product.price.regular_price
$60.00
Translation missing: en.products.product.price.sale_price
$60.00
Translation missing: en.products.product.price.regular_price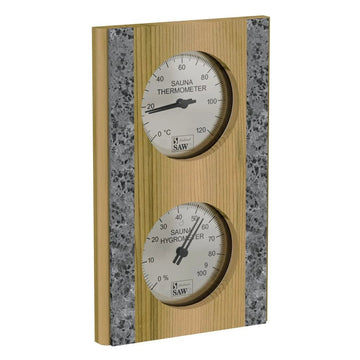 Vertical Sauna Thermometer & Hygrometer Cedar & Stone
Translation missing: en.products.product.price.regular_price
$60.00
Translation missing: en.products.product.price.sale_price
$60.00
Translation missing: en.products.product.price.regular_price
Product description
Technical Specification
Downloadable Files
This Sawo Vertical thermometer & hygrometer comes with a clear cover over the dials to protect them. It also features a beautiful band of stone on either side of the dials. Country of Origin: Finland. 
Dimensions: 155 x 250mm
Disclaimer: By their nature, saunas are not an isotherm and will have many different hot and cold spots, even within a small area. It is an unrealistic expectation for coil-based thermometers such as these to have an accuracy comparable to a computer-based digital thermometer. Our thermometers are calibrated within a reasonable range. They are indicative only, and are not sold as a scientific-grade measuring device.