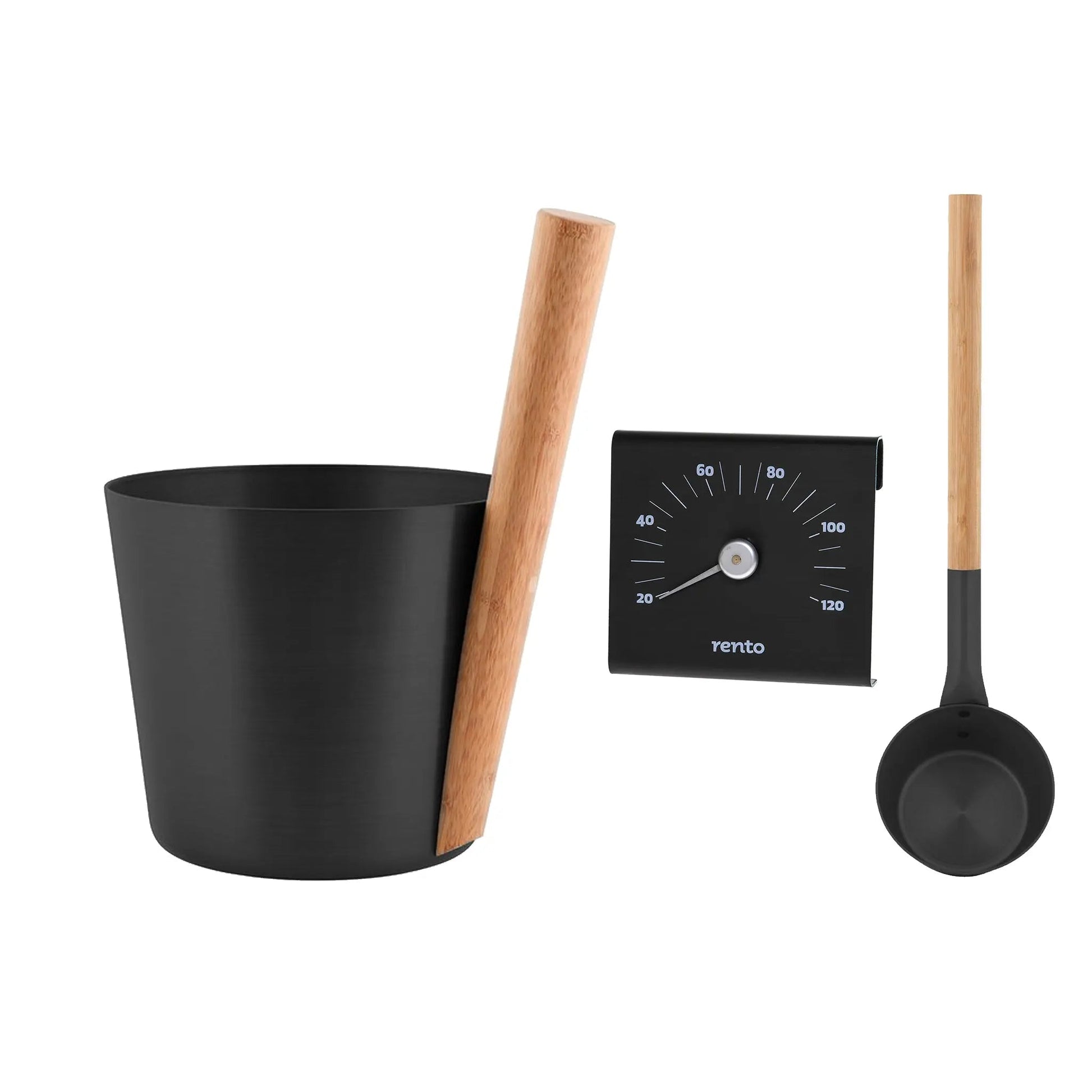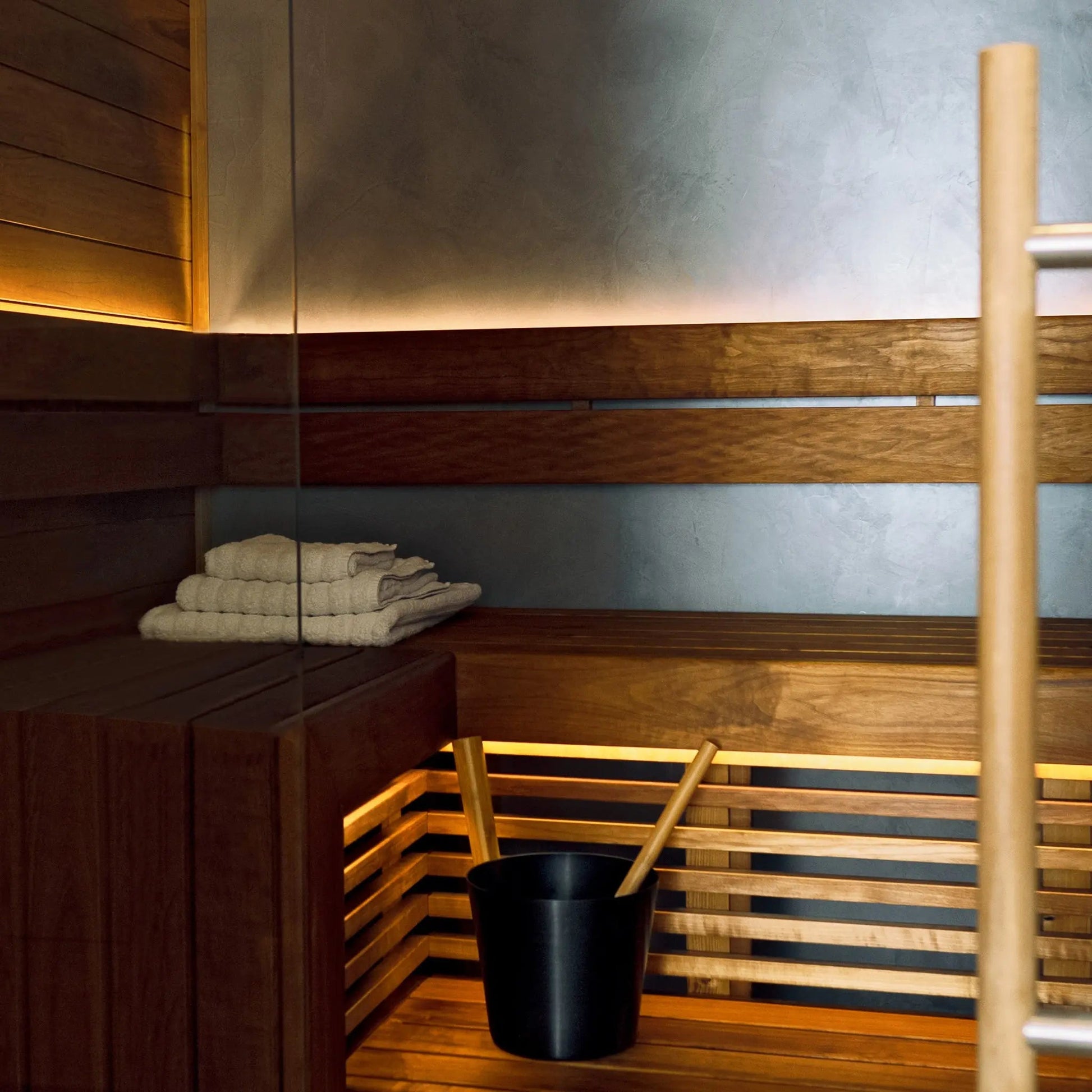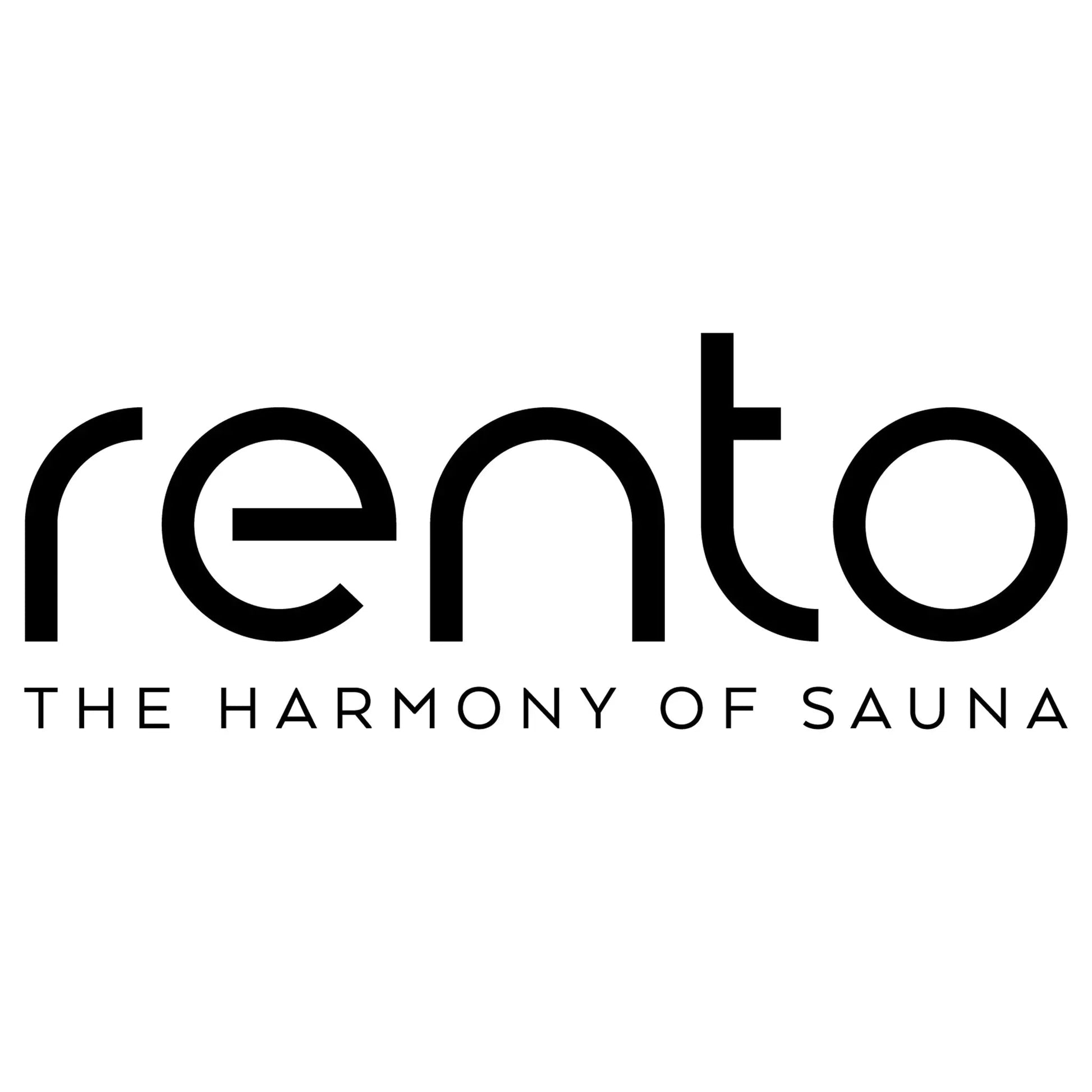 Rento Black Anodised Aluminium Sauna Set - Sauna Ladle, Bucket & Thermometer
Translation missing: en.products.product.price.regular_price
$122.00
Translation missing: en.products.product.price.sale_price
$122.00
Translation missing: en.products.product.price.regular_price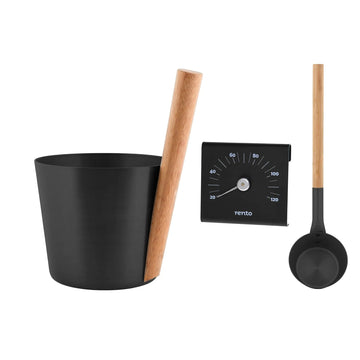 Rento Black Anodised Aluminium Sauna Set - Sauna Ladle, Bucket & Thermometer
Translation missing: en.products.product.price.regular_price
$122.00
Translation missing: en.products.product.price.sale_price
$122.00
Translation missing: en.products.product.price.regular_price
Product description
Technical Specification
Downloadable Files
The Rento Black Anodised Aluminium Sauna Accessories Set includes a sauna ladle, sauna bucket and a sauna thermometer.
Rento's aluminium buckets and ladles are made of colour-anodised aluminium and heat-treated bamboo. The sauna bucket and sauna ladle are designed for the application of water to the sauna stones whilst sauna bathing. The ladle can also be used for adding sauna scents onto the sauna stones for a pleasant aroma. The matching sauna thermometer is an ideal way to monitor the sauna temperature.
Product Specification:
Sauna Bucket:
Volume: 5 Litre
Height: 20/35 cm
Diameter: 23 cm
Colour: Black Aluminium with Heat-treated Bamboo handle

Sauna ladle:
Length: 43 cm
Colour: Black Aluminium with Heat-treated Bamboo handle
Sauna Thermometer
Size 15x14x3cm
Colour: Black Aluminium
Well taken care of, the buckets and ladles will keep in excellent condition a long time. Make sure to empty them after use and do not leave them in a hot, humid sauna. Clean the surfaces if necessary with mild, soapy water, using a soft sponge or brush.
About our Supplier – Rento
Rento has firmly established its roots in the Finnish sauna culture. Their mission is to provide individuals with experiences of relaxation through "the harmony of sauna."  
For over a decade, Rento has been an integral part of the Finnish sauna experience by offering a large range of products that bring nature to your home. The sauna products proudly carry the "Design from Finland" label, and most have the Finnish Key Flag Symbol to indicate Finnish manufacturing.  
Rento sauna offer sauna accessories, textiles and cosmetics to complement an authentic sauna experience. You can browse the Rento collection here.